10 Reasons why the IB Diploma Programme is right for your child!
It has been a year of significant milestones at Dulwich College Shanghai Puxi, and there is a clear sense of momentum as the College celebrates its 5th anniversary.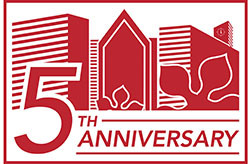 Council of International Schools (CIS) Kitemark of Quality
The College has initiated accreditation with the prestigious Council of International Schools (CIS), successfully completing the preparatory evaluation visit and commencing the year long self study in preparation for the final accreditation visit in November 2022. Feedback from the visiting evaluation team emphasized the strength of our College values:
"Dulwich College Shanghai Puxi really does live its values. Parents were struck by how even their youngest children refer to the values such as being kind and respectful in daily conversation. Others commented about how obvious it was that these were not just slogans or words on the wall, but were truly embodied by faculty, staff and students."
Western Association of Schools and Colleges (WASC)
We are delighted to confirm that following a successful preparatory evaluation visit from the Western Association of Schools and Colleges (WASC), the College has been granted candidacy status and is on track for a joint final accreditation visit with CIS.
- What is WASC?
The Accrediting Commission for Schools, Western Association of Schools and Colleges (ACS WASC), is a world-renowned accrediting association and one of the six regional accrediting agencies in the United States, works closely with the Office of Overseas Schools under the U.S. Department of State.
- Why is WASC Accreditation important?
WASC Accreditation will enable the College to award an officially recognised US High School Diploma. Many Dulwich graduates go on to study at US universities and this will support their applications.
- What feedback did the College received during the preparatory evaluation visit?
We believe that getting better never stops and the visiting evaluation team provided the College with a range of recommendations that will inform its development in the year to come. The College also received a range of commendations that included the key areas of curriculum, teaching and well-being.
We are proud of these achievements but are not remotely complacent. In line with our College values we are committed to aim high and work hard for our students and parents.
Now, as we await imminent confirmation of our official IB Diploma Programme Accreditation and our first cohort of IGCSE students preparation for their exams, IB Coordinator, Marina Prozesky, outlines 10 reasons why the IB Diploma Programme is the right qualification for many students.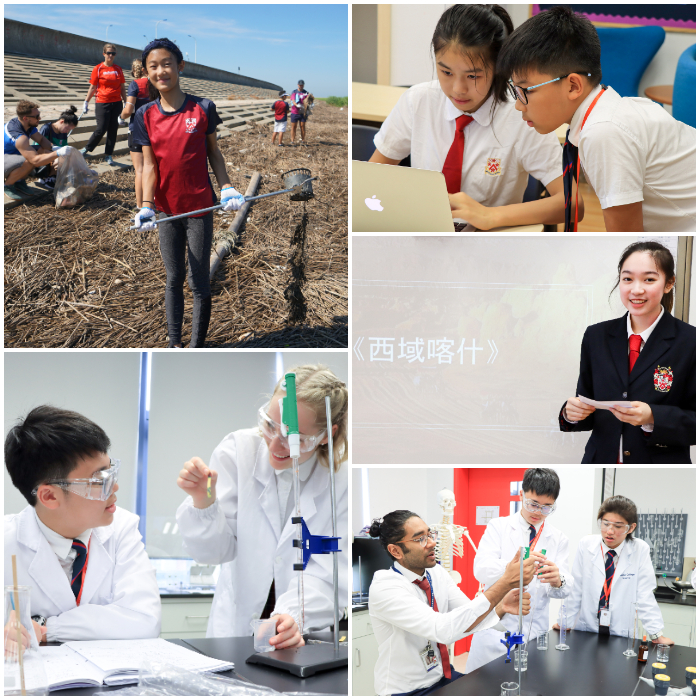 When students get to the point in their school career where they must choose their post-16 qualification, I often get asked what the value of the IB Diploma Programme is, and why Dulwich College has chosen to offer this programme in all their schools across Asia.
In my opinion, there are many reasons why the IB Diploma Programme is the right choice as a well-rounded post-16 qualification. Here are the top 10:
1. Academic opportunity
The IB Diploma Programme (IBDP) is a highly regarded qualification that increases academic opportunity. A study done by the IBO (International Baccalaureate Organisation) in partnership with Crimson Education, indicates that IBDP graduates are 18% more likely to get accepted into US Ivy League universities, and 22% more likely to be accepted into top universities in the United States. Similarly, IBDP students are 14% more likely to get accepted into Oxbridge than A Level students. The IBDP is so highly regarded by universities that they often provide university credits for some IBDP subjects. Clearly, studying an IB Diploma Programme provides students with excellent academic prospects.
2. More than academics
IBDP students learn inside and outside of the classroom. For example, one part of the IB Core is the CAS (Creativity, Activity and Service) programme which gives students the opportunity to pursue a variety of creative projects, stay active and provide service to the community. Many IBDP students, upon successful completion of the programme, describe CAS as being a life changing experience. They credit CAS with making them more open minded, as they explore activities that they wouldn't normally have considered. IBDP students don't only develop intellectually, but also emotionally and ethically.
3. IBDP students are confident and independent learners
All IBDP subjects have internal assessments, which are research projects that teach students to inquire, reflect on their research, and act on their reflections. They become more confident as they learn to problem solve, and their independence grows as they pursue research in aspects of the course they are interested in. The Extended Essay, a 4000-word essay that requires independent research and in-depth study, is another example of how IBDP learners develop their self-assurance and independence through researching a topic they take a special interest in. Completing such a huge project on their own gives students the confidence and independence they need to succeed at university and in life beyond.
4. IBDP is globally recognised
The IBDP is recognised by universities across the globe and has become so popular that many governments are leading projects to turn state schools into IB World Schools. Many examples exist in America and Canada, but one that stands out is Ecuador, where the previous president mandated that all government-owned schools adopt the IB curriculum. Ecuador is now the country with the most IB schools worldwide.
5. International mindedness
IBDP subjects are developed to study diverse perspectives, both locally and globally. This provides students with the opportunity to critically reflect on information from different viewpoints, developing a global mind-set.
Furthermore, IBDP students are required to study two languages, again encouraging international mindedness. IBDP students are able to communicate in multiple languages, giving them a competitive advantage in an increasingly connected world.
6. Encourages critical thinking
IBDP subjects teach students to examine and evaluate issues, generate ideas and consider new perspectives. The IBDP Theory of Knowledge course, which teaches students to consider sources of knowledge, is integrated into all subjects to further develop critical thinking.
7. Time management
IBDP students develop good time management skills and study habits. The programme is challenging and to succeed, students must be organised and use their time effectively. This is a skill that transfers well not only to university, but to their careers beyond.
8. More than exams
Although the IBDP culminates in exams after two years, IBDP courses are about a lot more than that. Students learn to understand at depth, argue a point and evaluate information, rather than memorising facts or topics. They pursue further investigations in topics of interest to them and are generally considered to be well-rounded individuals.
9. Subjects not taught in isolation
The IBDP provides a rich learning experience. The IBO requires that teachers engage in regular collaborative planning sessions aimed to ensure that teachers understand the content covered in other subjects, which enables them to tailor their own subjects to cover similar concepts from a different lens. Theory of Knowledge classes further encourage students to make connections between subjects as students investigate the origin of knowledge. This approach provides students with learning that transcends traditional curricula.
10. Breadth and depth of learning
To comply to IB requirements, IBDP students must study six subjects on top of the three core subjects. This provides breadth of study that is complemented by a rigorous curriculum and in-depth study, especially in Higher Level subjects, which provide the depth of knowledge students need to excel at university.
Conclusion
When students are considering which post-16 qualification is right for them, the IB Diploma Programme is a safe choice. Student can rest assured that the IB curriculum will not only prepare them for university, but they will also leave the College with an open and curious mind, and the skills and knowledge to succeed in the 21st century.
References
http://pages.crimsoneducation.org/rs/039-NBM-750/images/FL-10-2018-ib-student-acceptance-rates-at-top-us-universities.pdf?mkt_tok=eyJpIjoiWTJaalltRTJOV0kzT1