This week, we received a letter from Her Majesty the Queen of England. In her letter HM Elizabeth II congratulated the Dulwich College family of schools for providing significant academic excellence to students for over four centuries. Particular comment was directed towards the Dulwich alumni. Many of whom are exemplars of service, adventure and scholarship. And many of whom continue to inspire our students today with those same Dulwich community values, and a strong sense of belonging.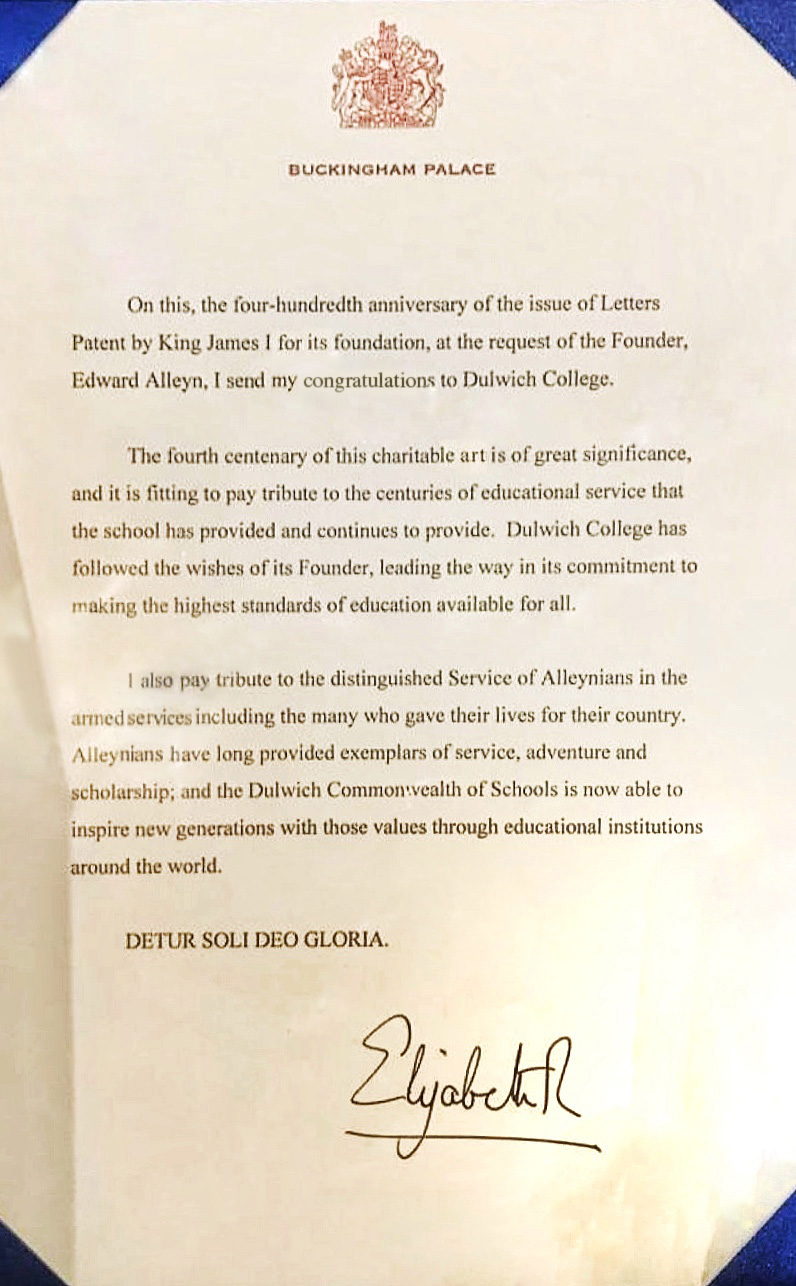 There are many factors that contribute to the success of a school, that enable it to flourish with traditions and grow in reputation for over four centuries. We believe sitting at the core of our 400 year old legacy is the encouragement of a community with shared values, and the importance of creating a strong sense of belonging. Relationships are at the heart of outstanding education. At Dulwich College Puxi, building relationships and creating a sense of belonging is tangible. It is the arms with which we welcome students into our House system. It is also the arms with which we welcome parents to meet with teachers. Open doors - so that we may better understand your child whom we teach.
This week, I had the pleasure of attending our Senior House Banquet, as well our Y6 Parents' Evening with the Senior School team. Both were excellent examples of building relationships and strengthening community. As Head of College this is so valuable because the team with whom your child works with every day is the team who will lead us to the IB Diploma, and ultimately prepare our students for life beyond school. The opportunity to build strong relationships at Dulwich Puxi is very special. It is our point of difference. And I am proud that we can offer personal education to your child and your family. I am proud that our doors are always open for you.
I wish you all a wonderful weekend with your family.
Mr. David Ingram
Head of College