A Community TOGETHER Again! Welcome Back to School 2022-2023
After a long time apart, we are finally TOGETHER again for the 2022-2023 Academic Year!
A Warm Welcome Back to School!
David Ingram
Founding Head of College
Our College is built on positive relationships so it was very exciting to welcome our students back onto campus for the start of the 2022-2023 academic year. It feels so good to be together again after all this time and there was a tangible sense of energy, enthusiasm and engagement across the College.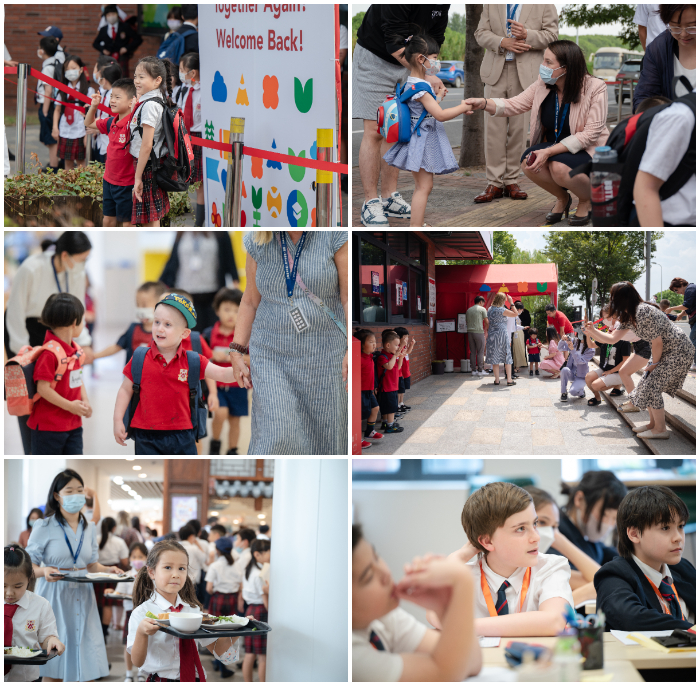 It has been so wonderful to see our students arrive at the College after a long summer holiday, and our period of remote learning. Whether it was catching up and reconnecting with old classmates or welcoming our newest friends to the community, all students were in high spirits, and the mood on campus was electric.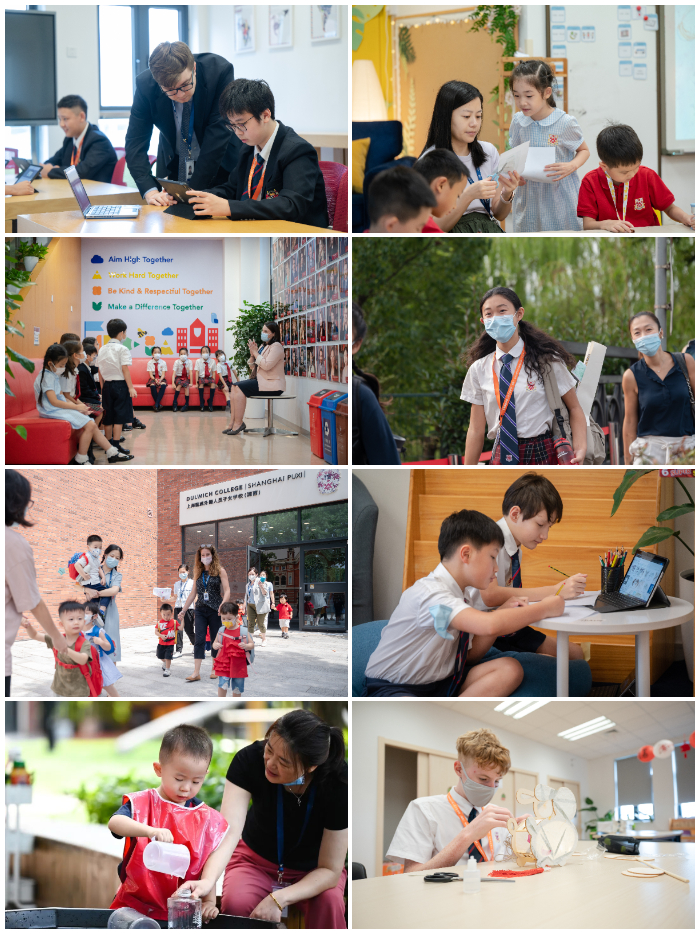 In addition to our newest students, this week is also a chance to officially welcome our new members of the teaching staff. With a 94% retention rate last academic year, our new teachers join a stable and growing community of committed educators who are dedicated to providing world-class opportunities to the students in our care.
We are delighted to welcome the following teachers as new members of our community;
Mr Oliver-Robinson
Senior School Humanities Teacher
Mr Oliver-Robinson joins us from the United Kingdom. He is a fully qualified teacher of humanities with four years experience in British schools. Mr Oliver-Robinson qualified in geography at the University of Hull and also has a keen interest in ancient history. He has also completed courses in economic development from the University of Oxford, and, upon graduating, audited the national education provision for the Royal Armouries Museum. As Head of House, Mr Oliver-Robinson has assisted a variety of students and more recently has helped raise literacy standards across his school, fostering a love of reading for pupils who had previously struggled. In his spare time, Mr Oliver-Robinson enjoys outdoor activities, painting, photography and reading non-fiction. He is thrilled to have joined the Dulwich College Shanghai Puxi community.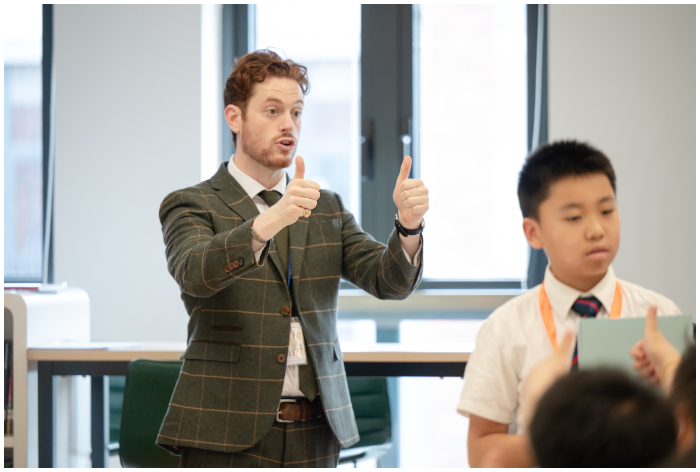 Ms Bell
Senior School Modern Foreign Languages Teacher
Ms Bell, from the United Kingdom, is a fully qualified teacher of French and Spanish, and is delighted to be a new member of the Dulwich community after having worked at her previous school, also in Shanghai, for the last six years. Ms Bell earned her Bachelor of French and German from the University of Nottingham, having also studied for some time in both Paris and Vienna. Ms Bell gained her teaching certificate from the Institute of Education in 2014, and then worked for two years at a school in east London before moving to Shanghai. Prior to that, she worked in the media and advertising industry in London. Ms Bell is passionate about music and is an enthusiastic violinist and concert-goer. In her spare time, she loves to read, and really enjoys world cinema. Ms Bell is also studying a Master of Applied Educational Leadership with UCL. She is very happy to have joined the Dulwich community.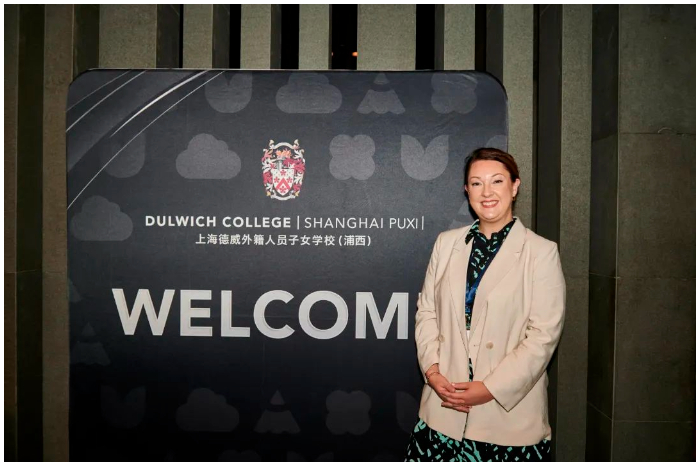 Mr Delicate
Senior School EAL Teacher and High School Pastoral Care Lead
Mr Delicate has taught at a range of public and private schools in both the UK and China as an English teacher for both first language and English as a foreign language students. After graduating from university with a degree in journalism, he completed an advanced TEFL qualification and taught in Shanghai as an oral English specialist. Mr Delicate then returned home to the United Kingdom, gained his PGCE, and taught at two high-achieving schools whose students' exam results were top for their area and well-above the national average. Mr Delicate returned to Shanghai two years ago teaching Cambridge IGCSE and English. After one year, Mr Delicate was promoted to Student Development Leader overseeing behaviour, student well-being and character-development programmes. Mr Delicate is passionate about building a school's culture and creating a holistic education for students. As an English teacher, he is looking forward to improving student's English, encouraging them to think 'outside the box' and teaching them skills and knowledge that will allow them to flourish and see their world and languages in a new well-defined light. In the small amount of free time he has, Mr Delicate likes to watch his favourite football team, Sunderland, lose pretty much every week, travel, read and spend time with his family and rescue dog.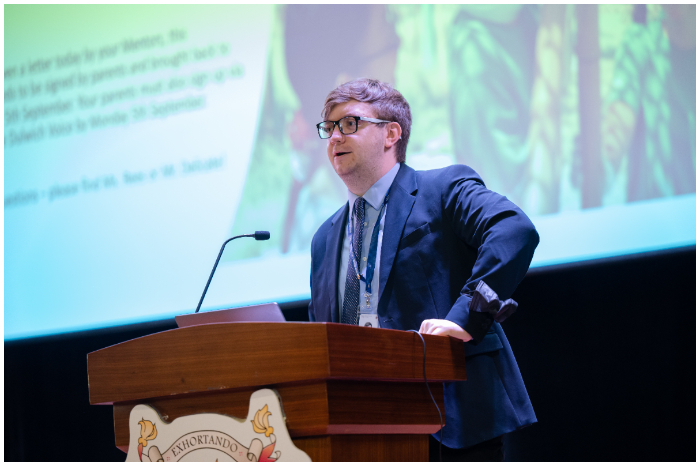 Mrs Uffindall
Senior School English Teacher and Language and Literacy Coordinator
Mrs Uffindall joins us as Senior School Language and Literacy Coordinator in addition to her role as English teacher. Mrs Uffindall has 12 years teaching experience; six of which were in London and six in international settings including Qatar and Tanzania. Mrs Uffindall studied at the University of Winchester. She has a BA Hons in Media and Film Studies with American Studies. Her teaching qualification was awarded by Royal Central School of Speech and Drama, University London. She believes education is a holistic experience. When working with young people, it is the duty of educators to ensure students are prepared for their future. Qualifications are essential but they must be paired with diverse professional skills and personal attributes which will allow children to succeed in any chosen pathway. Mrs Uffindall enjoys reading, cooking, dance and film. She has been lucky enough to have seen many musicals, which is her favourite genre of live theatre. She enjoys exploring the great city of Shanghai.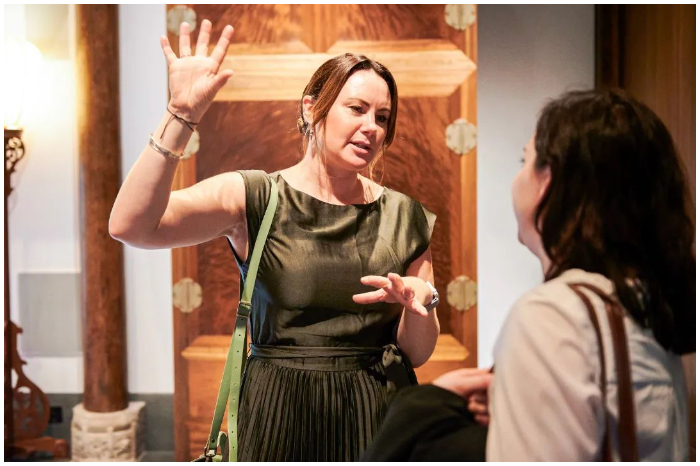 Mr Uffindall
Senior School PE Teacher
Mr Uffindall is a highly experienced physical education teacher having taught for 18 years both in the United Kingdom and overseas. Mr Uffindall started his teaching career in Yorkshire, England after completing his PGCE from Leeds Metropolitan University. After the United Kingdom he then taught in Doha, Shanghai, Tanzania and Moscow before the lure of Shanghai once again and Dulwich College Shanghai Puxi was too great to turn down. A keen traveller and sportsperson, Mr Uffindall will often be found playing and competing in a number of sports, or planning a holiday vacation to new exciting location.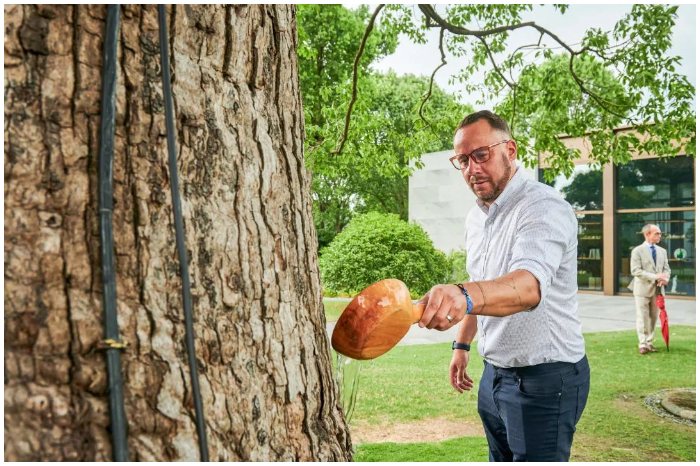 Mr Molete
Senior School Maths Teacher
Mr Molete is a Senior School mathematics teacher with almost a decade of teaching experience, of which four of those have been in international education. Mr Molete's higher education journey started with his B.Sc. in Mathematics and Statistics at the University of Cape Town (UCT), South Africa. After his time at UCT he went on to work in the financial industry, but developed a passion for tutoring and assisting students with mathematics. This passion led him to the education field, when he made the decision to leave the corporation world and return to university to study education full time, completing his B.Ed in Mathematics and Economics. Mr Molete taught in South Africa for four years before moving to Shanghai where he taught IGCSE and IBDP mathematics at a bilingual international school. His teaching philosophy is simple; a good teacher never ceases to learn and a good student studies like he needs to teach. Apart from teaching, Mr Molete enjoys traveling, experimenting with different dishes, writing poetry and lyrics for up-and-coming artists and playing football. He uses any opportunity or holiday to travel and explore China.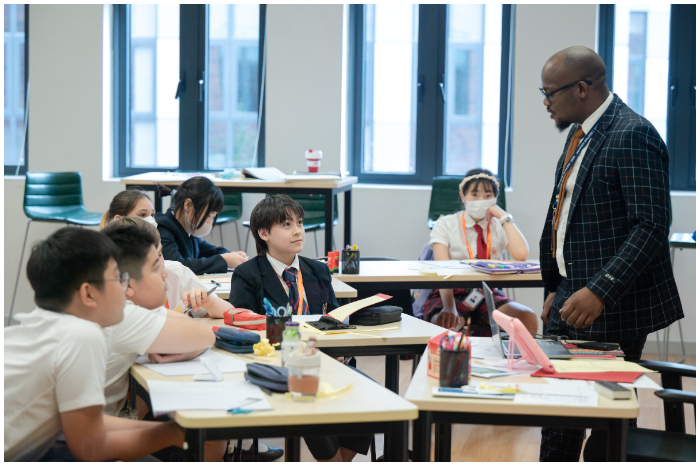 Ms Boshoff
Senior School Art and EAL Teacher
Ms Boshoff is an art and English teacher who obtained her Bachelor of Fine Art from the Michealis school of Fine Art in Cape Town, South Africa in 2017 before going on to graduate from Stellenbosch University with a PGCE with a focus on Art Education in 2018. She moved to China in 2019 with a curiosity to explore another culture and learn about multiple perspectives. Almost four years later she has found her home in Shanghai and has continued her professional journey as a teacher. Ms Boshoff is passionate about using art as a creative form of problem solving. She understands the value in guiding students to express themselves in order to create a multifaceted learning environment. In her spare time Ms Boshoff enjoys creating artwork in her studio and travelling around China developing her skills as a portrait photographer, and practicing her Chinese.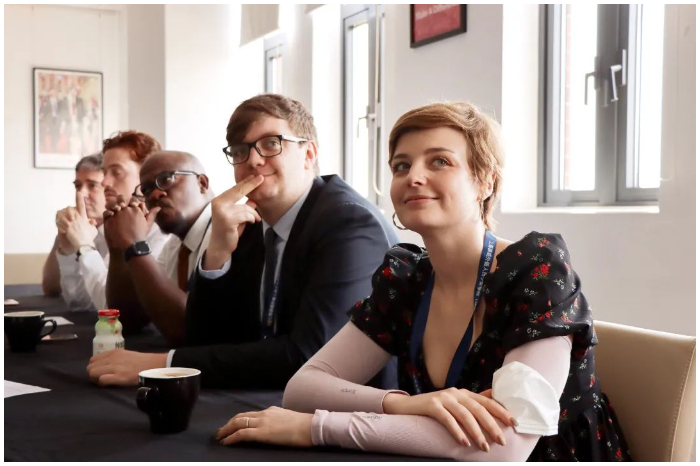 Mr Devlin
Senior School Computer Science and Maths Teacher
Mr Devlin is an IGCSE ICT and IB Computer Science teacher, having previously taught IB Computer Science, AP Computer Science A and AP Computer Science Principles as well as IB Biology and A-Level Chemistry. Mr Devlin holds a Bachelor of Science degree in Biochemistry from the State University of New York at Buffalo and a Master's degree in Microbiology and Immunology from Columbia University. In the classroom, Mr Devlin focuses on connecting his lessons to real world problems. His experience in academic research gives him knowledge of current challenges in the sciences. He believes that the use of technology allows new approaches to solving problems in a variety of fields, allowing students in Computer Science to contribute to any field they may study in the future.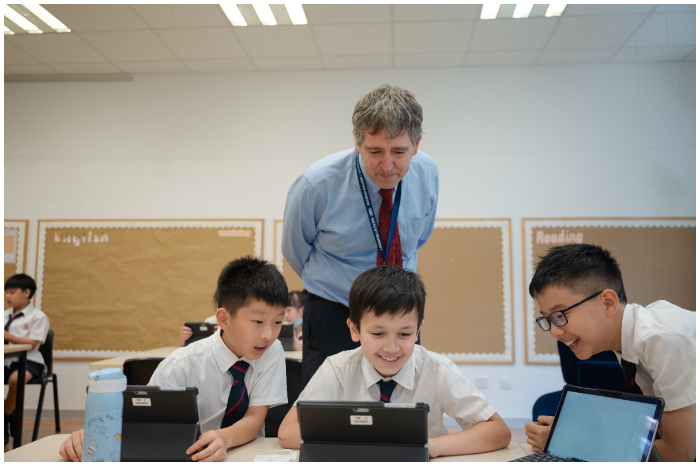 Mr Hudson
Head of Primary PE
Mr Hudson joins us from the United Kingdom as our Head of Primary PE. Mr Hudson has a Bachelor of Science in Sports Business Management from Sheffield Hallam University, completed his IPGCE at the University of Buckingham, and has a Master in Education Leadership and Management from Keele University. Mr Hudson has spent the majority of his career teaching physical education in a primary setting and also taught maths and history in his first teaching role. He is passionate about physical education and enjoys teaching pupils about the many benefits that come from sport and physical activtiy. Outside of school, Mr Hudson also enjoys playing and watching many sports including golf, football and cricket. His main sporting passion is hockey, a sport in which he has played at national league level, even winning national league titles alongside a number of the current England hockey team at Sheffield Hallam. Away from sport Mr Hudson plays the trombone, enjoys listening to podcasts and likes to spend time with friends and family.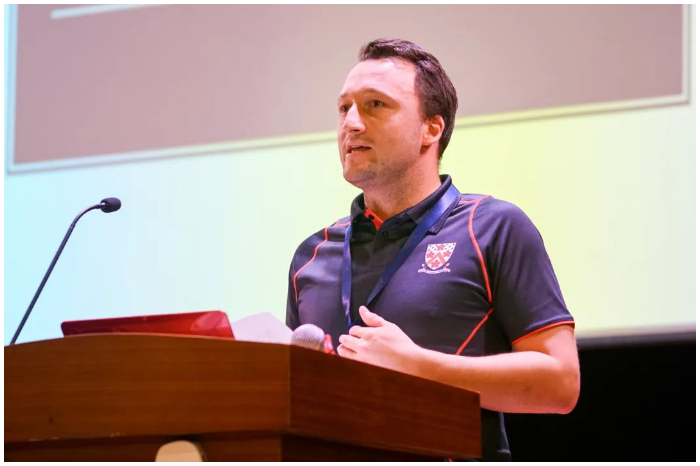 Ms Brougham
Primary Class Teacher
Ms Brougham joins us from the United Kingdom and is a fully qualified and experienced primary teacher with seven years of experience in British schools. Ms Brougham qualified as a primary teacher at Sheffield Hallam University after training in a wide range of schools and specialising in the teaching of English. As a motivational teacher, throughout her seven years of experience, Ms Brougham has trained student teachers and acted as a year band team leader. In her spare time, she enjoys reading, sketching, developing her computing skills and passionately plays the clarinet.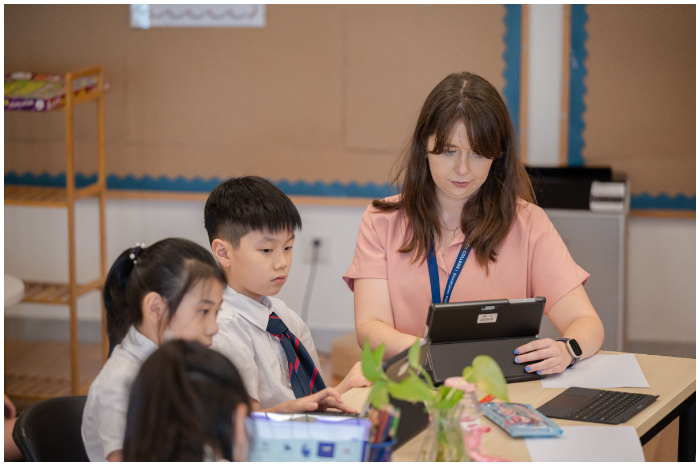 Ms Franolich
Primary Class Teacher
Ms Franolich is a qualified primary teacher from New Jersey, USA. In 2016, she earned her BA (hons) in Elementary Education from Rowan University. She is currently completing a Master of Education in Curriculum and Instruction. Ms Franolich has spent the past five years working as a primary teacher in Shanghai and enjoyed honing her teaching skills in an international setting. She believes all children deserve access to quality teachers, resources, and a holistic curriculum. Ms Franolich is passionate about creating a safe, stimulating learning environment where her students can develop, discover, and achieve their goals. Outside of the classroom, she enjoys distance running and finding new parts of the city to enjoy. Ms Franolich is excited to have joined the Dulwich College Shanghai Puxi community.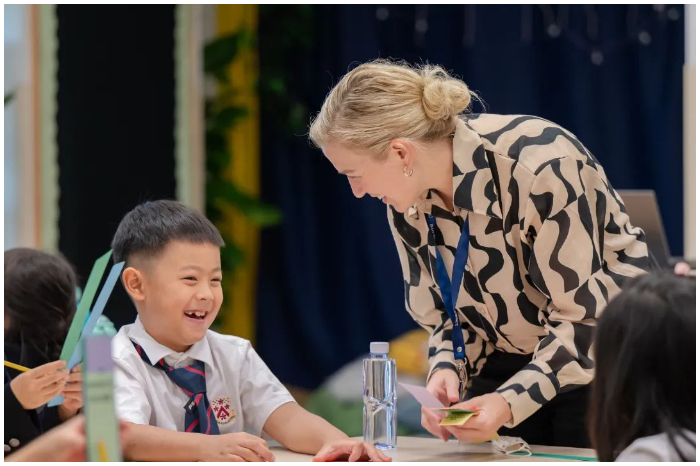 Ms Tobin
Early Years Class Teacher
Ms Tobin joins us from the United Kingdom as an experienced Early Years teacher practitioner. After graduating with a PGCE from London Metropolitan University, Ms Tobin worked at an outer London school for four years before moving to Shenzhen as an educator in an international school. Prior to joining Dulwich College Shanghai Puxi, Ms Tobin taught at a school in inner London. She believes every child deserves the opportunity to be a successful learner and is committed to creating a learning environment that is stimulating and encouraging to students, as well as being adaptive to the individuals needs of every child. Outside of school, Ms Tobin enjoys reading, hiking and travelling.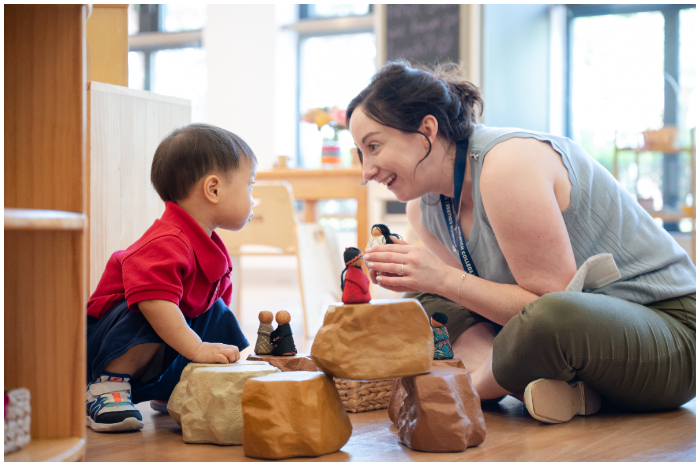 One again, a warm welcome to all our new teachers, as well as our new and returning students for the 2022-2023 academic year.
It feels great to be TOGETHER again!