Admissions at Dulwich College Shanghai Puxi: 13 Myths Busted!
It's application season again, which can be a stressful time for many parents. But it doesn't have to be stressful if you are properly informed. We sat down with Wonnie Sayama, Director of Admissions at Dulwich College Shanghai Puxi, to separate fact from fiction and bust some common admissions myths.
Our Admissions Policy
————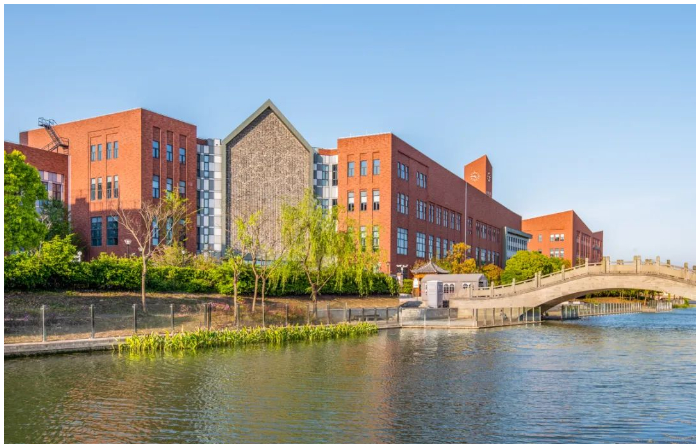 Dulwich College Shanghai Puxi is an academically selective school and admission is determined by many factors, including the student's demonstrated ability to succeed socially, emotionally and academically. To be successful here students must demonstrate good work ethic and a history of school-appropriate behavior. We also expect parents to be involved in their child's education.
Applications are reviewed by our Admissions Committee comprising the Head of the relevant School, Head of Admissions, and (if needed) Additional Educational Needs Faculty. Admission decisions are made based on academic evaluation and assessments, English proficiency, past school records, student interview, teacher recommendation and any other diagnostic testing deemed necessary.
Eligibility policies follow those published by the Shanghai Municipal Education Commission (SMEC) and can be found on our website:
https://shanghai-puxi.dulwich.org/admissions/admissions-overview
Myth #1
It is bad to transition from one national education system to another.
Not true. This is much more parent perception than reality. The British system, unlike many other "national" systems, is consistent wherever it is found throughout the world. What is not well known is that the American system can differ greatly wherever it is found. This is because there is no national standard for education in the US. Many of our incoming students transition from a non-British curriculum. Our teachers are very experienced in identifying gaps in knowledge and addressing them. In addition, our curriculum is enhanced to meet the needs of an international student body. As a result, over the years we have helped many students successful adapt and thrive in our context. Finally, British National Curriculum is globally recognised for its high quality, which helps families if they are required to transition to another country in the future.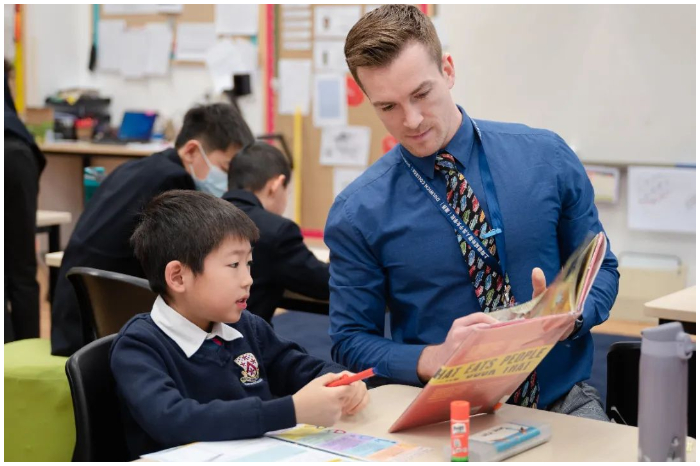 Myth #2
If you have already started your IGCSE/IB, you'd better not switch schools.
While it is true that the transition process becomes more technically challenging if you have already started your IGCSE/IB elsewhere, or if you are transitioning from a school which does not offer the IGCSE/IB curriculum, we are committed to providing highly personalised and bespoke academic pathways for all our Senior School students. As a result, our team work closely with both students and parents to ensure that any transition during this period will not have a negative impact on the student's progress. Speak with our admissions team to understand all of the options available.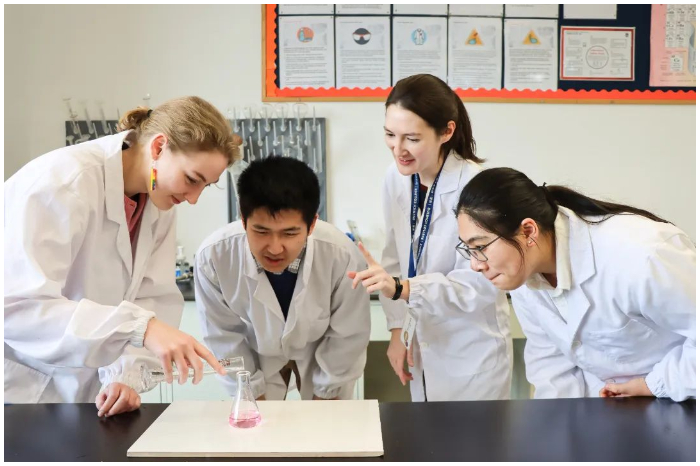 Myth #3
You should apply for Year 2 as your main point of entry.
Not true. Many parents of young children believe they are best served by sending their child to kindergarten in a local programme and then applying to Dulwich College Shanghai Puxi for primary school (which is Year 2 at DUCKS). This is not the best strategy, as the Early Years phase of school is critical for building the fundamental skills, knowledge and mindset that will help them become successful as they transition into Junior School. Our DUCKS program is specifically designed to help students slowly transition from an Early Years context to Primary School. This transition process generally starts in Year 1, where students receive more structured phonics lessons and move into a more formal classroom setting. We consistently observe that the children who have studied at Dulwich College Shanghai Puxi during Early Years are significantly ahead of their peers who transition in at Year 2. Our advice is to enrol your child as early as possible to ensure they receive all of the preparation work and high-quality Early Years education available in our DUCKS programme.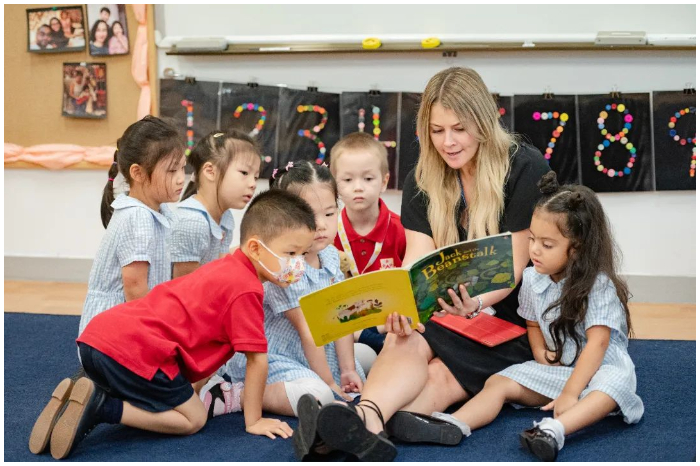 Myth #4
It is better to put your child in a local school in Primary to build a strong foundation in Chinese, then transition to an international school in Senior School, where they can develop their English.
Not True. Academic, social and emotional success is much more than just language skills. From Early Years through to Primary and Senior School, our academic team helps students build the skills, knowledge and mindset that will be required of them to be successful in university and life beyond. Delaying entry into an international school in order to focus on Mandarin language development will hinder a child's progress in the other areas that we spend a significant amount of time developing, such as cross-cultural communication, critical thinking, problem solving, collaboration and teamwork.
Additionally, we are committed to helping all our students, regardless of background, become confident and competent Mandarin communicators. The quality of our Mandarin programme is well documented, and results in students capable of completing the IBDP Mandarin courses, which require literacy equivalent to a first year Chinese major in university.
The Importance of Mandarin Fluency in an International School
Visit Website
Delaying a child's international education in order to boost their Mandarin will limit their university pathways.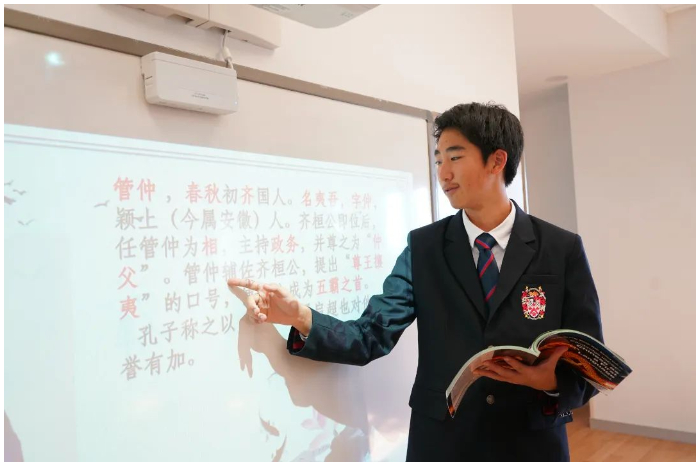 Myth #5
If I get waitlisted, I have no chance to get in.
Not true. Admissions at Dulwich College Shanghai Puxi is very competitive, especially for certain Year Groups, and many applicants end up on a waitlist. If you do get waitlisted, we strongly advise you to not give up. International school communities can be somewhat transient. Families can be requested to move for work or other reasons at short notice. Therefore, it is possible that a space can become available at any time. If Dulwich College Shanghai Puxi is your first choice, and you really believe our school is the right school for you, don't give up. Our admissions team will keep you informed about the progress of the waitlist.
Myth #6
I need to hire a consultant if I want to give my child the best chance to get into Dulwich College Shanghai Puxi.
Not true. There are many consultants out there charging large fees for their services, who claim to be able to prepare your child for the application process. The fact of the matter is, no consultant can really benefit you in preparing for our holistic admissions process, which is personal and bespoke. The assessments measure cognitive ability, as well as progress in a range of other areas, which helps us understand your child's development and will support our academic team in knowing how best to support your family. In addition, our admissions team will spend time getting to know parents to ensure our values are aligned. Please don't use a consultant as a go-between for admissions. It is mostly counter-productive.
Myth #7
Academics are all that matters in the application.
Not true. We look at the whole child. Not only because our community values well-rounded individuals, but also because this is what universities are ultimately looking for too. We evaluate emotional development, social skills, artistic competencies, personal interests, and leadership potential. We have found over and over again that the best preparation for admission success is to let your child grow naturally; let their natural abilities and personality shine through. It is critical for us that our prospective students are able to fully access the curriculum, and that they also demonstrate a desire to take advantage of the numerous opportunities available to them through our holistic educational offering. Academics are an important element of the admissions process, but are just one factor in a range of considerations.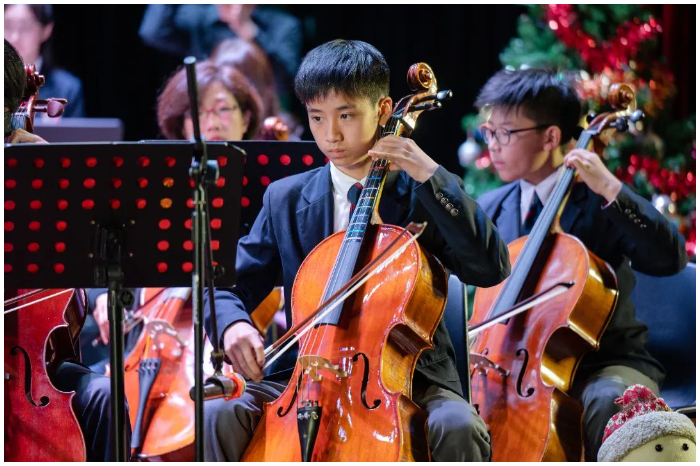 Myth #8
If you go to a British school, you are at a disadvantage when it comes to applying for universities in the US.
Not true. In our Senior School we offer the IGCSE/IB programme, the merits of which are recognised around the world. On average, roughly one third Dulwich alumni go on to study in North American universities. Many of our University Counselors are American and have a deep familiarity with what US university admissions are looking for.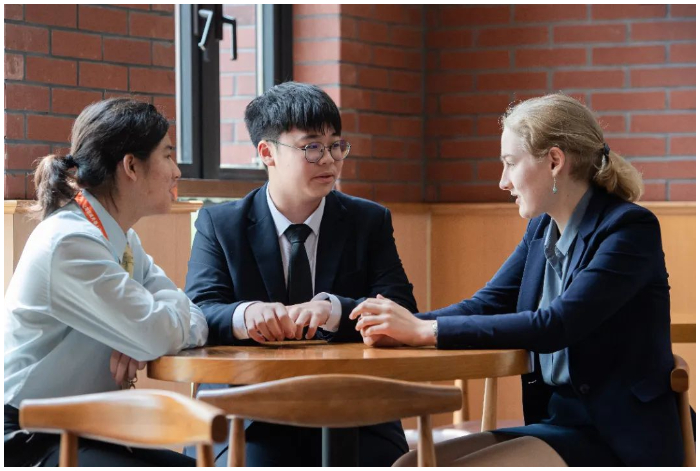 Myth #9
I need to live in Minhang in order to go to Dulwich College Shanghai Puxi.
Not true. Our extensive School Bus network covers the majority of western Shanghai. Our community come from a broad range of locations, from the Former French Concession all the way to Songjiang District. Our location in idyllic Maqiao, Minhang, is unique as the leafy west of Minhang celebrates an abundance of wildlife and clean air and can be accessed from many areas in Shanghai by our convenient bus service.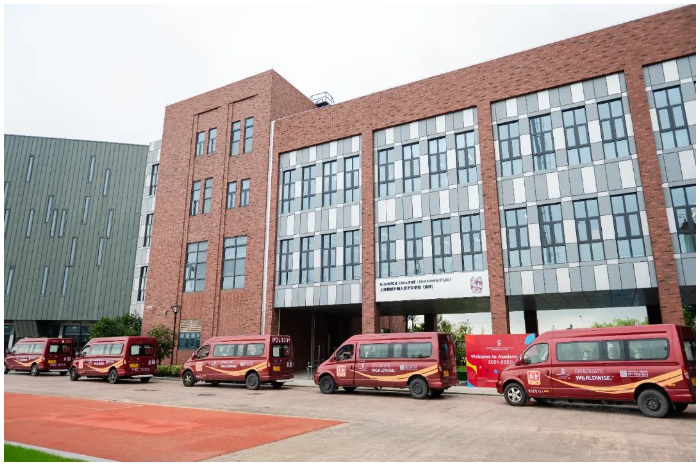 Myth #10
If my child is not offered a space, that means they'll never get in.
Not true. We consider every application very carefully. Even if we are unable to offer you a spot, we will provide very clear feedback on your child's application. We encourage you to take this feedback on board and try again. Every year we have successful admissions from applicants who were previously unsuccessful.
Myth #11
The best way to get advice on the Dulwich College Shanghai Puxi admissions process is to ask your friends.
Not true. We find that there is a lot of incorrect information online about the admissions process. There are two things which we encourage you to do, though: talk to us directly and talk to a current Dulwich College parent or staff. If you don't know any current Dulwich parents, we can put you in touch. Call us! We would love to talk to you. We are happy to arrange for you to visit our campus for a tour (COVID protocols permitting) during the school day. That's the best way for you to get to know our school and our community and to make an informed decision.
Myth #12
There are some years which are easier to get in than others.
This one holds some truth. Senior School tends to be more challenging to enter than lower Year levels. Primarily this is because the higher the Year level, the more academically challenging the curriculum, and our number one priority of admissions it to ensure that children can access the curriculum. Additionally, some traditional transition years, such as Year 1 and 2, tend to be more oversubscribed.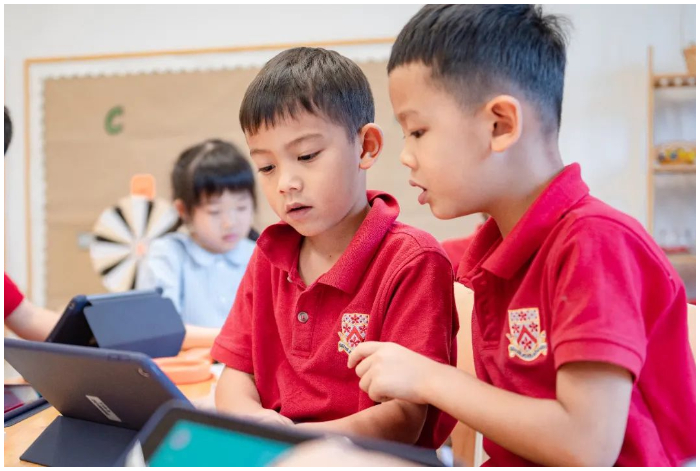 Myth #13
There is a deadline for application.
Not true. As an international school with a community coming from across the global, we recognise that families will be seeking to enter the College throughout the academic year. As a result, our admissions operates on a rolling basis. Key entry points coincide with the beginning of each term, but we are able to facilitate mid-term admissions also.
Conclusion
————
If you think Dulwich College Shanghai Puxi is right for your child, we hope that the information we have provided here has helped to clear up some common misconceptions. Dulwich College Shanghai Puxi is famous for providing a warm welcome to all visitors. Reach out! We look forward to speaking with you soon.
Admissions Hotline WeChat account
————
DCSPX_Admissions
Scan the QR Code to Connect

Admissions Telephone
————
(+86) 21 3329 9310
Admissions Email
————