Dulwich Puxi Students Win in Global Chinese Writing Competition
We are proud to announce that two Dulwich College Shanghai Puxi students have received awards in the prestigious '1st International Youth Chinese Writing Competition'.
Carel, Year 7: 2nd Runner Up
Jacinda, Year 10: Star Writer Award
Our students faced stiff competition, with more than 2,000 students from over 100 well-renowned international schools, bilingual schools and overseas public schools across the globe competing.
We spoke to the winners to get their reactions:
Carel, Year 7
It is my great honor and pleasure to have won the 2nd Runner-up award in the Native Chinese Speakers section of the competition. This competition has helped me grow, and has given me a lot of confidence. I will continue to work hard to improve my writing skills. This is the first time I have received a national award and it has taught me to give myself a chance to take the initiative in everything I try. I would like to give me special thanks to my teachers at Dulwich, especially Ms. Lei, for her patient guidance and help.
Jacinda, Year 10
Although I study in an international school, I have always been interested in learning Mandarin. I like listening to stories, and I have developed a habit of reading in Chinese before sleeping every night. I am very happy to have won the Star Writer award in the China section of this competition! I would like to take this opportunity to thank my Mandarin teachers at Dulwich for their guidance. And also, thanks to the judges for their affirmation and encouragement of my entries! Every encouragement is a stepping stone to progress, and every honour is a motivation to move forward. I will continue to work hard on my Chinese learning and understanding of Chinese culture. I would like to recommend my classmates to participate in the competition next year. You improve your Mandarin and have fun!
About the competition: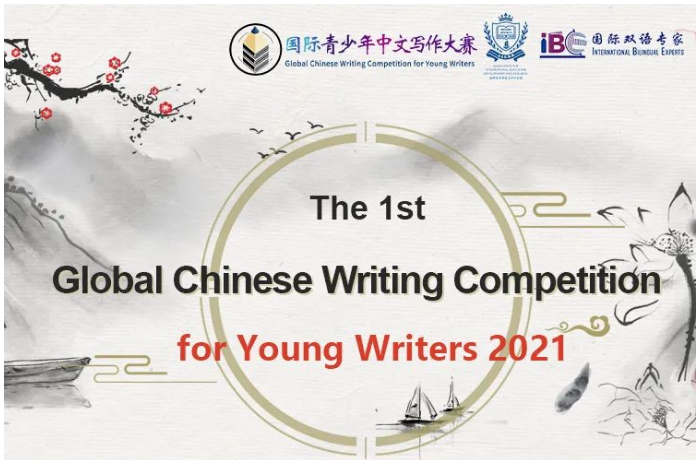 The 2021-22 1st International Youth Chinese Writing Contest is jointly organised by the International Education Development and Research Association, the International Bilingual Expert Education Management (IBE) and other non-profit-making and educational institutions. The competition aims to provide space for students' creative imagination and expression through writing, stimulate the interest of young people in Chinese writing, build a platform for inter-school communication, promote the development of international Chinese teaching, and promote Chinese culture.
A huge congratulations to our students for participating and receiving global recognition for their talented writing.
The Dulwich College International family of schools was born in China in 2003, and, with the motto of "building bridges to the world", we understand that fluency in Mandarin provides a core element of the bridges we will build together. When our students graduate with the ability to communicate in Mandarin, they are valuable global citizens able to connect cultures and deepen intercultural understanding, wherever life may lead them. We know that we cannot truly 'Live Worldwise' unless we understand and appreciate the cultures, languages and traditions of the world.
To read more about our Mandarin programme, and how we celebrate Chinese culture within our College community, see below for further reading: