Dulwich Puxi Wins 1st Place in Chinese Picture Book Competition
We are proud to announce that Dulwich College Shanghai Puxi students have won the '2nd Chinese Picture Book Writing Contest for International School Junior Students'.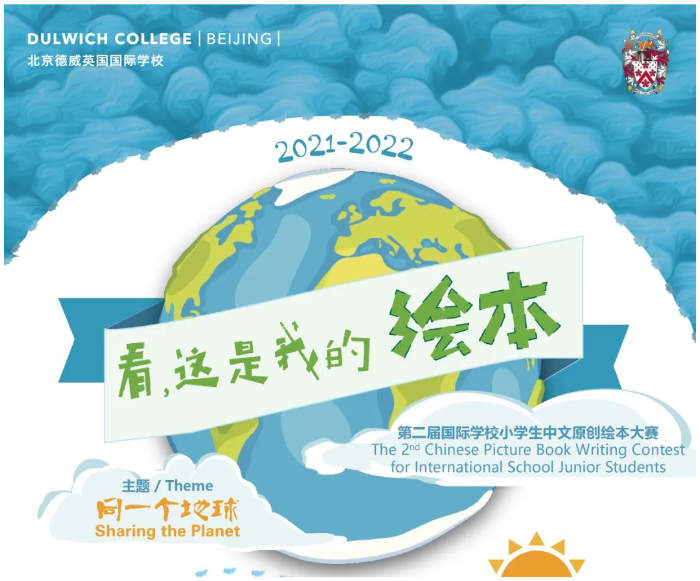 More than 20 international schools participated in the competition, with 700 participants overall. Despite stiff competition, ourstudents came out on top.
Best Chinese Picture Book Award
Tilda, Year 4
General Excellence Award
Joanna, Year 3
Victoria, Year 3
Zoe, Year 4
Una, Year 4
Aimier, Year 5
"Sharing the planet"
The theme of this year's contest was "Sharing the Planet", based around the theme of sustainable development, and one of the six transdisciplinary themes of the International Baccalaureate (IB) Primary Years Programme (PYP).
The participants expressed their opinions on global issues and ultimately put forward proposals about how to share and take care of our planet.
"Every living thing is unique. Don't you care about the sea animals that are dying every second? Don't you want to stop mountains of trash that are dumping into the sea every second? Well. Here is the chance. I decided that I will write a story to inform everybody about how important being eco-friendly is. Remember, every teaspoon of change you make can create big difference. I was overjoyed to receive the "General Excellence Award" because I have put lots of time into it."
Zoe, Year 4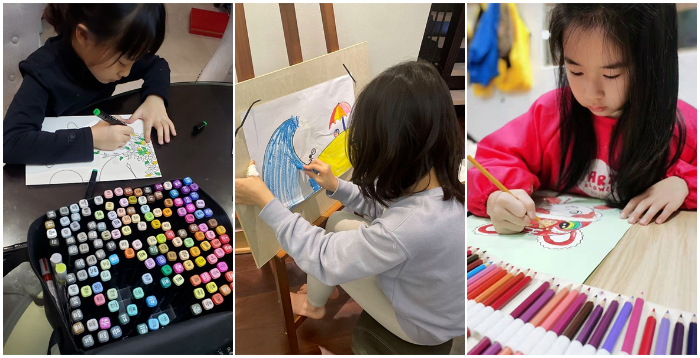 We spoke with Tilda, winner of the Best Chinese Picture Book award, to hear her thoughts on winning, and the message she was trying to convey with her work;
Tilda, Year 4
How do you feel about winning?
I feel really happy about winning. It means a lot to me because I feel like I have done something good for the planet and for the polar bears.
Can you tell us about your story?
This is a story about a young polar bear who lives in the arctic. One day he sees a big pile of trash floating on the sea coming towards them and he runs to tell all of the other polar bears — but noone really believes him and they just laugh at him. Eventually though, as the trash comes closer, he is able to show the other polar bears which causes alarm and panic. The young polar bear decides to take action by writing a letter to the city folk and sticking it on a flag on top of the trash pile. The letter asks them not to throw the trash into the ocean because it is affecting our habitat! He and his polar bear friends all work together to push the trash back to the city and the young polar bear is awarded a medal for saving his home.
What did you want to tell the audience?
The moral of the story is to think before you throw trash away and to consider how it might affect the ocean animals and even the polar bears! It's better to recycle or reuse our waste to help save our planet.
Take a look at Tilda's winning entry below;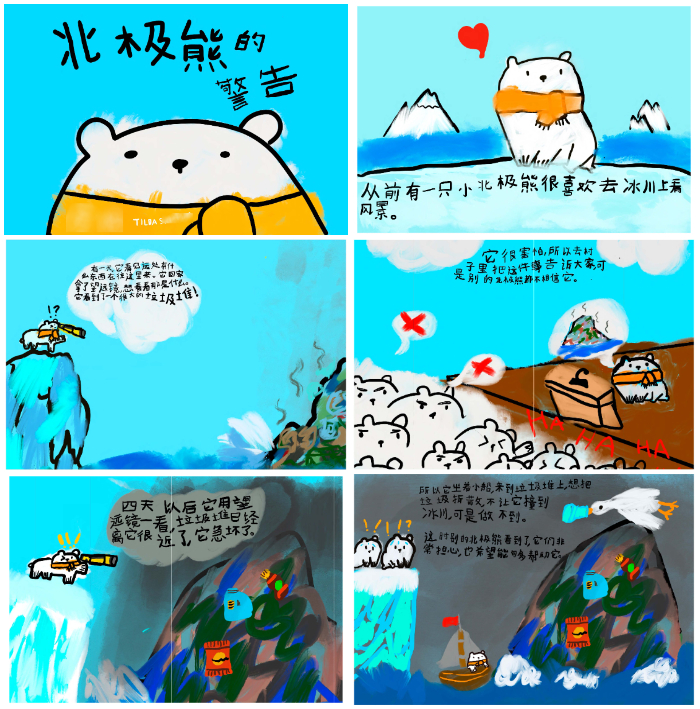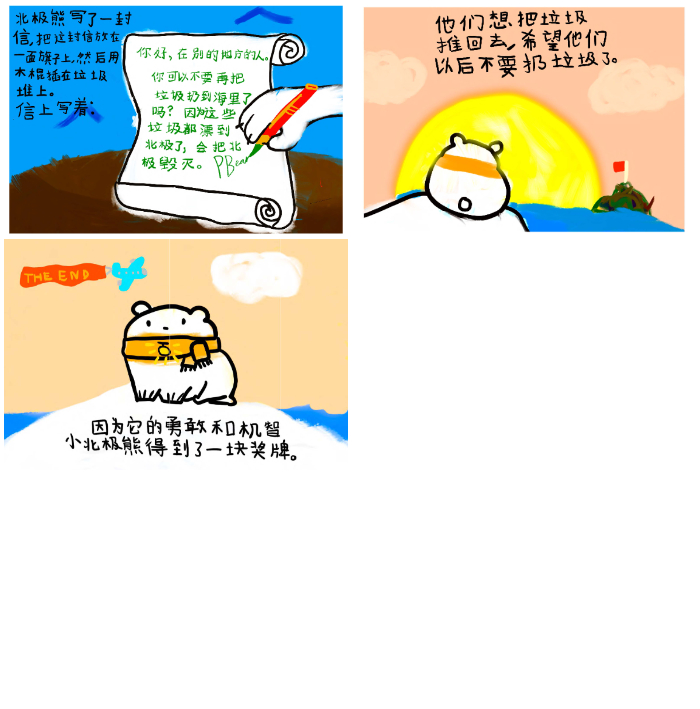 Congratulations to all of our hardworking students!