Dulwich Puxi Wins 2nd Place in Global COBIS Eco Film Awards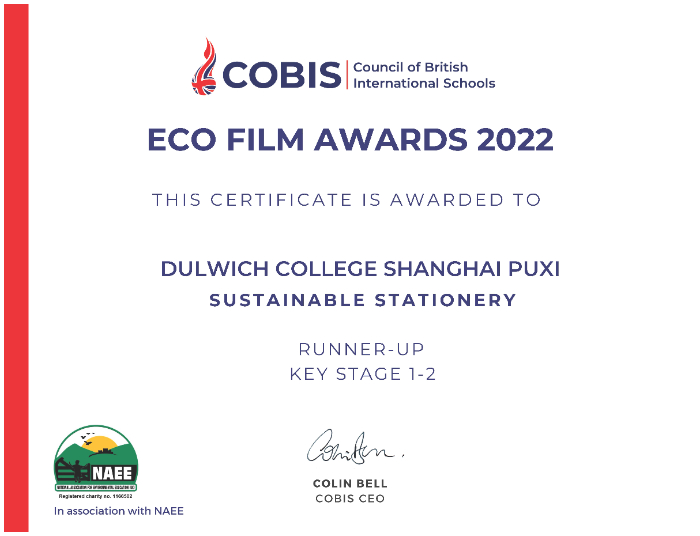 We are proud to announce that Dulwich College Shanghai Puxi Year 5 students have won 2nd place in the global 2022 COBIS Eco Film Awards.

The Council of British International Schools (COBIS) is a membership association that represents more than 450 schools and organisations, globally. High-quality COBIS schools, which educate over 165,000 students and employ more than 17,000 teachers, can be found in 80 countries across Europe, Asia, Africa, the Middle East and the Americas. COBIS Supporting Associates provide a wide range of services and resources to the international schools sector.
Our Year 5 students won the award for their outstanding Sustainable Stationery projects, which were submitted to the Eco Film Awards earlier this year. A global competition for British international schools around the world, this year saw a total of 56 entries from over 23 countries. We are delighted that our Year 5 students came in second place, an outstanding achievement. Well done to all the students, and their teachers who supported the project.
The competition was judged by the UK National Association for Environmental Education (NAEE) who commented the following about our Year 5 entry: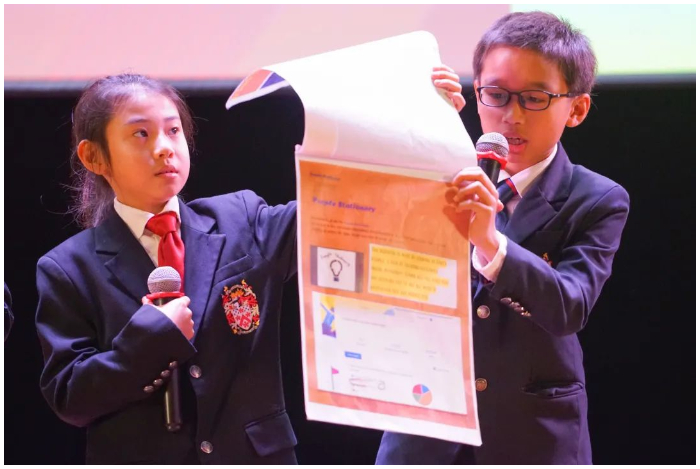 "This informative film used a Dragon's Den format to address the unsustainable use of whiteboard pens; students were encouraged to come up with answers to the problem which the Dragons then commented on. This novel approach led to design technology solutions being adopted within the school for the whiteboard pens."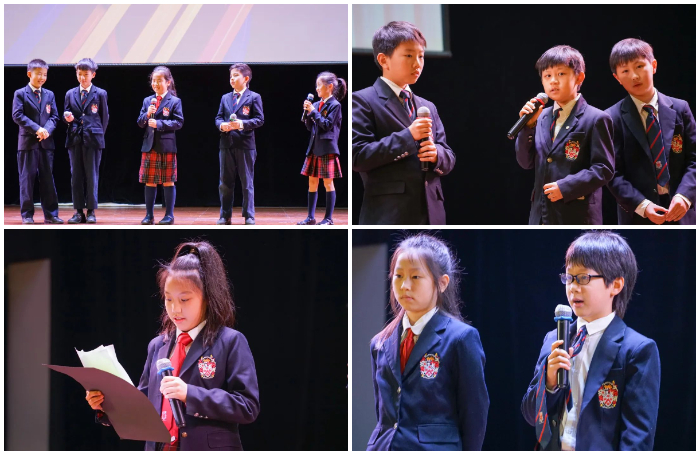 We spoke with some of our Year 5 students to hear their thoughts about the project, and on coming 2nd place in such a prestigious competition;
Jessie / Year 5 Gryphons Class
"I am most proud of designing the sustainable pen made from recyclable materials and then printing them using the schools 3D printers in our Maker Space lab. It was very challenging because we first had to use CAD/CAM and measure the height and width of the raw material "pebbles" and remember to put in the invisible ink. I am most proud of making a pen that actually works, and I am very proud of my team for working so hard and collaborating together to make this happen. I learnt lots of skills such as team working, reflective learner skills and independent enquirer skills. We had to also be good self managers to manage our time and work effectively."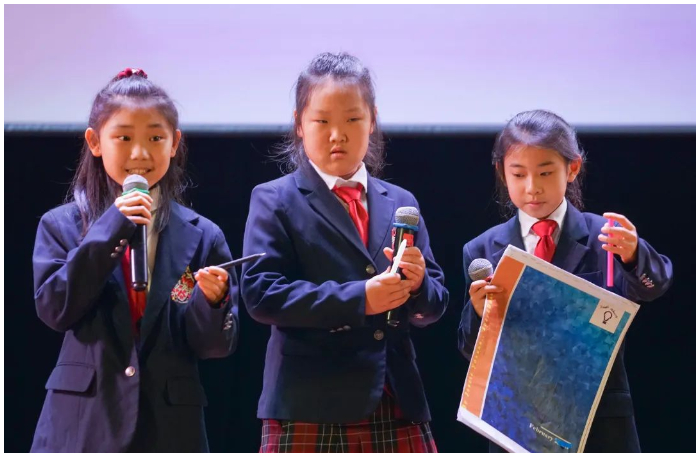 Cecilia / Year 5 Dragons Class
"I am really proud of how our advertising video turned out. As a team we initially had several disagreements. This process of disagreeing and discussing helped us to come up with a better idea in the end! Sometimes communication and cooperation can be challenging, as you all want the project to be the best, and many ideas flood your mind. Giving it clear thought is difficult. From this project I now understand how to be a more resourceful thinker who can consider all the ideas of your team and choose the most suitable option. If I ever get to experience something like this again, I will try to do more research around the subject before making decisions"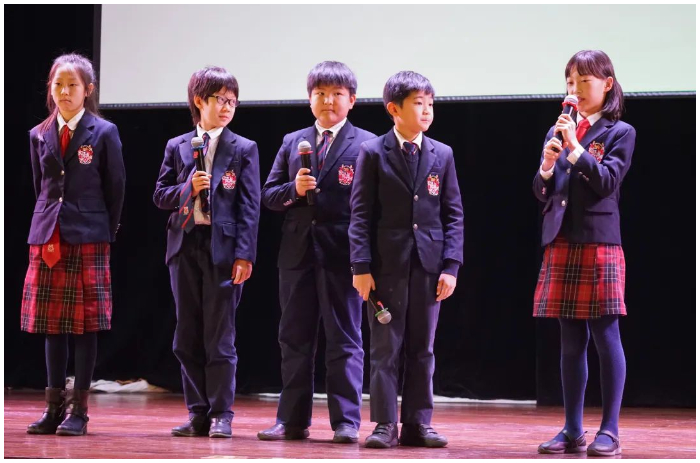 Congratulations to our Year 5 students for their great achievement!