Dulwich Spotlight | 8th Annual Dulwich Shakespeare Festival
We have just wrapped up the 8th Annual Dulwich Shakespeare Festival - the second online edition in collaboration with the Royal Shakespeare Company (RSC) Learning, the education arm of the world-renowned British theatre company.
This year, the festival's theme was "Four Seasons". Since early 2020, change has been the only constant in the ebb and flow of all our lives. Our staff and students have shown incredible resilience in adapting to new ways of learning. To reflect this, RSC Learning chose four Shakespearean plays for our students to adapt: A Midsummer Night's Dream, Richard III, Macbeth and The Winter's Tale, all of which have protagonists that must deal with change. Using the plays, characters and themes as inspiration we wanted students to reflect on and express their own differing experiences of the last two years. Along the way, actors and directors from the RSC provided workshop support and live feedback.
Students and schools could choose from 4 challenges, choosing from any of the Four Seasons plays:
Monologue challenge: where students could choose a monologue or soliloquy to prepare and record on mobile phones or zoom accounts.
Scene challenge: where students could choose a scene to prepare and record on mobile phones or zoom accounts.
Whole school film challenge: where a school could prepare and film a ten-minute version of one play.
Whole school devising challenge: where a school could create and film their own ten-minute play (that must include Shakespeare's language in some form) in response to one of Shakespeare's plays.
As a part of the Dulwich College International family of schools, our students collaborated with students from Dulwich College Beijing, Dulwich College Shanghai Pudong, Dulwich College Suzhou, Dulwich High School Zhuhai and Dulwich College Singapore. This year, the Royal Shakespeare Company created a festival website exclusively for participating schools – a unique space in which all the films were shared among participants.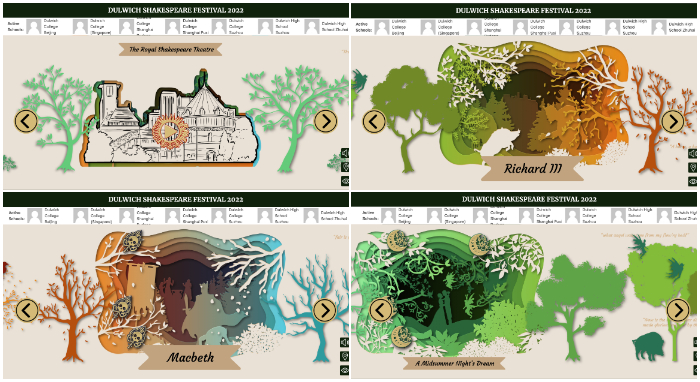 Submissions have been incredible to see, and we're proud to note that in some schools, the festival was completely student-led.
Jessica Ivey
Drama Teacher
"The Dulwich Shakespeare Festival is a highlight every year for me as a Drama teacher, however this year I was especially impressed by the resilience and talent shown, as students prepared entries from the comfort of their own homes during lockdown. I found their final piece to be a chilling example of the darkness that enfolds the play of Macbeth, also playing on the madness and supernatural elements of several characters. Students focused on the opening scene of Macbeth where the witches enter, and the protagonist's final soliloquy, where he contemplated the futility of life after his wife ends her own. Students created an amazing audio-visual performance which included animation, soundscape and emotive video performances. Well done to the year 8 students that put in their time and effort to represent Dulwich College Shanghai Puxi at the festival this year!"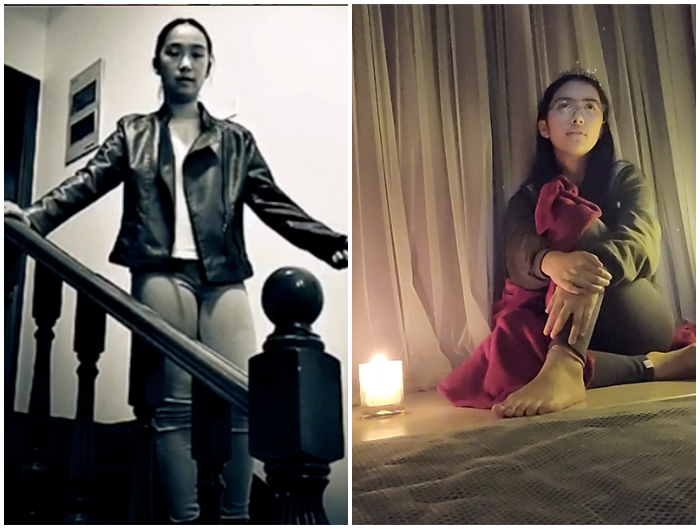 Jonathan Haslett
Director of Creative Arts
"Our commitment to the creative and performing arts follow in the footsteps of Dulwich College in London, which has a long-standing tradition of promoting excellence in these areas dating back to 1619. Dulwich founder, Edward Alleyne insisted on 'sound learning and strong artistic pursuits' in education, and this is something that we aim to uphold at our college.
The Dulwich Shakespeare Festival is an important part of our calendar each year, and through this special event our students have the opportunity to develop their creativity, confidence, concentration and acting abilities. It is always wonderful to watch our students create and present their material and connect to the wider family of Dulwich schools as part of the festival. Even through the challenges of the recent lockdown, our students were able to collaborate and produce work of excellent quality. Well done to all involved!"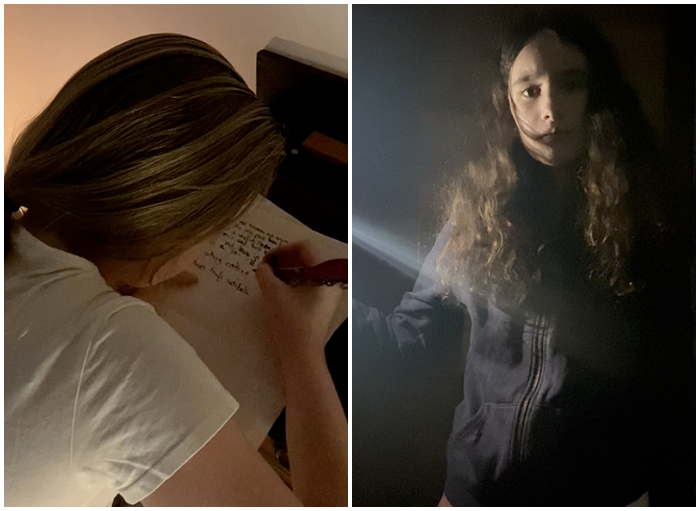 As one of only six exclusive global RSC Learning partners, our students benefit from world-class performing arts experiences and professional drama workshops – once again we are blown away by the talent and hard work of our students and we're excited to see it again next year!