Speech Day: Advice from Olympic Equestrian Champ, Alex Hua Tian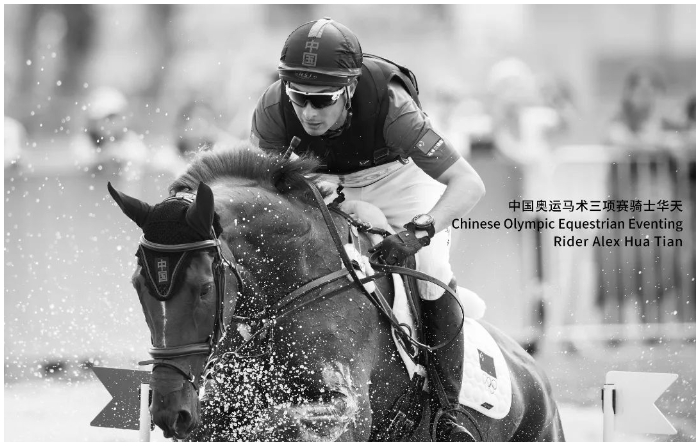 We were honoured to be joined for our Speech Day 2022 celebrations by Chinese Olympic Equestrian Rider, Alex Hua Tian. Alex is the first ever Chinese Eventing Rider in Olympic history, and the youngest Olympic Eventer in world history. Some highlights of his career include;
1st ranked qualifier for the Beijing Olympics Games in Individual Eventing
Silver Medal at Incheon Asian Games
8th at Rio Olympics among 65 entrants
Only Chinese Rider in Olympic Final
Finished Bronze at Jakarta Asian Games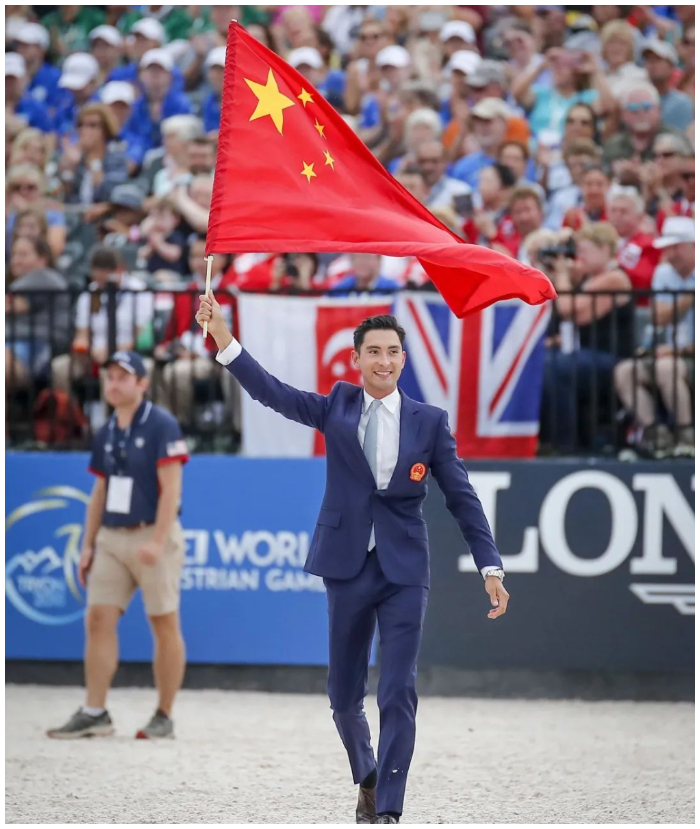 Alex joined us to share some words of wisdom gained throughout his career on dealing with challenges through humanity, composure and resilience. Below are some excerpts from his speech;
"Thank you, Dulwich College Shanghai Puxi, for inviting me to join you today, albeit from a distance! With the COVID situation in Shanghai, I can't imagine the last couple of months have been easy for you in any way. No doubt you would just like life to get back to normal, with simple things like being able to see friends at school again"
Challenges come in all shapes and forms; challenges that are out of your personal control like COVID lockdowns - often unforeseen, and challenges that you set yourself - running a 5K, trying for your school literary award, going to the Olympics. In my experience you often have a mixture of both unforeseen challenges that crop up whilst trying to fulfill a challenge that you've set yourself! That would be like picking up a small stone in your shoe during your 5K race or Don, my Tokyo and Rio Olympic horse deciding he was frightened of an audience! Also, challenges don't always arrive in a neat line, where you can see them coming one by one and able to see them off accordingly. These things normally happen all at the same time and it's often a total mess!
If I've learnt anything about dealing with challenges from my life, it's the value of humanity, composure and resilience.
The dictionary definitions of each are:
Humanity - the quality of being humane.
Composure - the feeling of being calm, confident, and in control.
Resilience - the ability to be happy or successful again after something difficult or bad has happened
But what do they mean to me… what do they mean to you?
To me, humanity is the ability to empathise, connect with other people, share a joke even during the most difficult times. Composure is the ability to keep calm and keep making solid decisions despite being under pressure and several levels of nightmare mess landing at your feet. Resilience is the ability to continue to keep your composure time after time after time.
Humanity, composure and resilience are not things that everyone just has, in fact no one has these skills naturally. We develop them through experience, normally experience of dealing with challenge and mess. I believe I have good composure and resilience - I certainly couldn't compete with horses at Olympic level without these skills.
The question is how did I develop them? The honest answer is from horses and riding.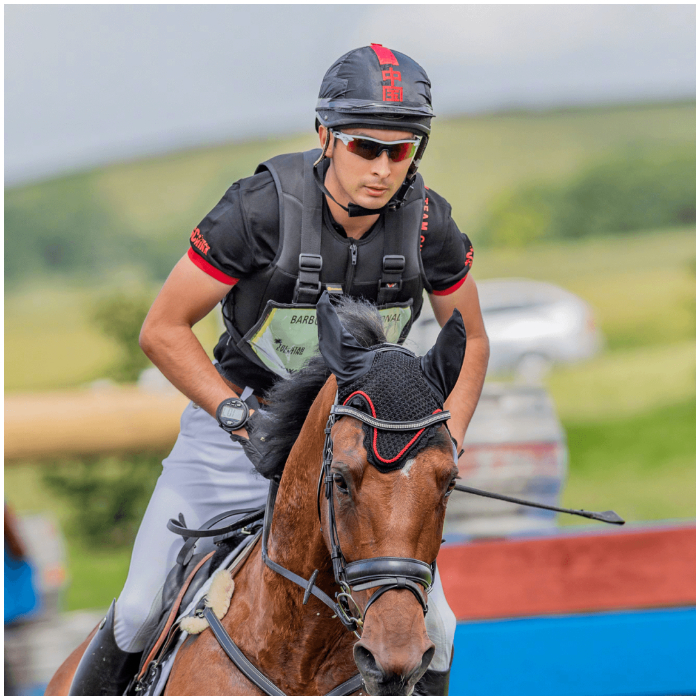 As a professional rider, my livelihood, career, dreams and even my health and safety rely on the emotions of a half-ton animal. A half-ton animal whose instincts have evolved over millions of years to run away from me as fast as possible. These are big animals that rely on us for their daily care, cleaning their stable every day, making sure they are happy, healthy and fit is a very difficult job. That is before we even start trying to teach them to jump a fence! We ride and care for our horses in all weathers and even if we have put years of our own blood, sweat and tears into preparing for a competition, it may go badly because our horse just simply isn't into it today… horses, life with horses is amazing. They are beautiful animals to work with. But it can also be incredibly tough, stressful and difficult too.
Learning to ride is not just about personal improvement, developing your technique, understanding, balance and overcoming your fear of falling off. That is what most people think riding is. Riding is also building a partnership with the horse you are on, based on the respect, responsibility and compassion you need to develop trust. Riding is also improving and developing the horse's way of going over months and years and helping your horse overcome his fear of audiences, water jumps, ditches. Riding is also working with several different horses with many different personalities.
All of this created an incredible environment to challenge myself. To continue to improve myself and the horses I was riding meant that I had to get better at patience, determination, hard work, team work, and leadership. I learnt how to succeed, how to fail and most importantly, about composure and resilience. Learning to ride became learning about what all of these things meant to me.
And what about humanity?
I cannot hope to ride my horses let alone compete at an Olympic Games unless I can connect, empathise and build a partnership based on trust. In the equestrian world, we call this horsemanship - the set of values that we need as riders to connect on a different level.
These values are respect (because horses are big emotional animals that could hurt us), responsibility (because horses need us to feed, clean and care for them on a daily basis - responsibility doesn't take a day off) and compassion (because horses have emotions, feeling and when we show we care, they show that they care too).
Respect, responsibility and compassion. The values of horsemanship but also the fundamental values of humanity. It is with these values that we make friendships, build trust and connect to those around us. And we need people around us - Because in all honesty, none of us can face any real challenge by ourselves.