Sports Days: Staying Healthy During Online Learning
While learning continues online, it is important that students (and staff and parents) stay fit, healthy and active. In order to keep the community active, this year's Sports Days took a slightly different approach, while maintaining the focus on a balanced and healthy lifestyle. Below we take a look at our Sports Days from across the College;
Gillian Harrison
Assistant Head of Early Years
" Physical activity is essential for a healthy lifestyle and it is important our children engage in physical activity for their long-term health. "
www.afterhoursmedical.com
The skills that children develop during their play and physical activities can promote the holistic development of a child and help children develop their Characteristics of Effective Learning. Physical games and sports contribute to children's honesty, their ability to work hard, show respect for resources and others, and work in a team. Playing sports and taking part in physical activities also supports children in their understanding and ability to control their emotions and manage their negative feelings in a positive way. Developing the skills needed in physical activities helps children develop their patience and understanding that skills need practice and time to develop. They feel their sense of pride when they complete a challenge, which can help promote intrinsic motivation when working towards a goal or facing a challenge.
We saw lots of these skills, and more , being developed across Early Years last week through our Sports Day. Before the event, we made flags to represent ourselves, which we used in our closing celebration time. The children met for a Wake Up, Shake Up community time with Mr. Simon to begin the day and get their energy levels up before completing Mr. McGilly's challenges on Seesaw. We saw the teachers have a go at the events then asked the children to share their videos of them completing the challenges through the morning.
At the end of morning we met together again for a live community cool down time with Ms. Audrey. Each class watched their videos on Seesaw and celebrated the children's efforts and achievements in a Sports Day Celebration to end the day.
It was a super event with lots of fun, patience, motivation, and engagement – showing how much fun learning can be!
Joseph McGilly
PE Teacher
At Dulwich College Shanghai Puxi, we value the importance of leading a healthy, active lifestyle. We understand the impact that sport and exercise can have on young people's lives. Physical activity has significant health benefits for our hearts, bodies and minds. In children and adolescents, physical activity improves physical fitness, cardiometabolic health and bone health. As well as this, exercise improves our mental health and cognitive outcomes (academic performance).
It is also recommended that children and adolescents should do at least an average of 60 minutes per day of moderate-to-vigorous intensity, mostly aerobic, physical activity, across the week. Furthermore, vigorous-intensity aerobic activities, as well as those that strengthen muscle and bone, should be incorporated at least 3 days a week (WHO guidelines on physical activity and sedentary behaviour. Geneva: World Health Organization; 2020).
With this in mind, we aim to provide our students with as many opportunities to participate and engage in sport and exercise; some of which are included within our PE curriculum and our Saturday Mustangs programme. We encourage our students to show pride, passion desire and belief - our core Dulwich Mustang values.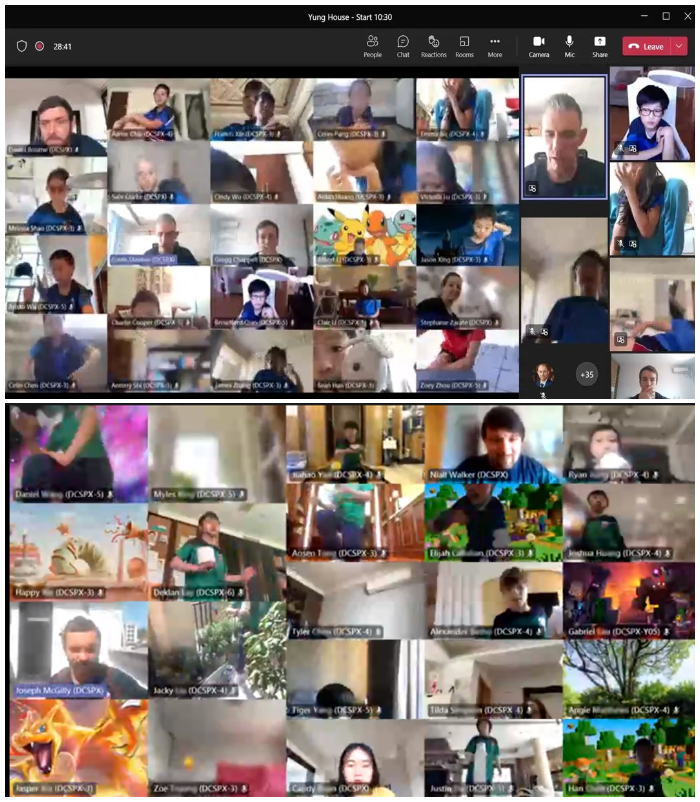 Sports Day is a great opportunity for our students to showcase their sporting skills, and is an integral part of the College calendar. Last week, despite the challenges of not being on campus, our Primary School students showed great resilience and rose to the challenge. Children across the primary school connected online, proudly dressed in their house kits ready to compete. Our Primary House Captains set the tone with some inspiring and motivational speeches for their respective Houses, following which the children had the opportunity to compete in various fun-filled events, which were designed by the children. This included the toilet roll challenge, wall sit challenge and ski-jump challenge. It was great to see so many excel throughout the events; demonstrating great character, teamwork and determination.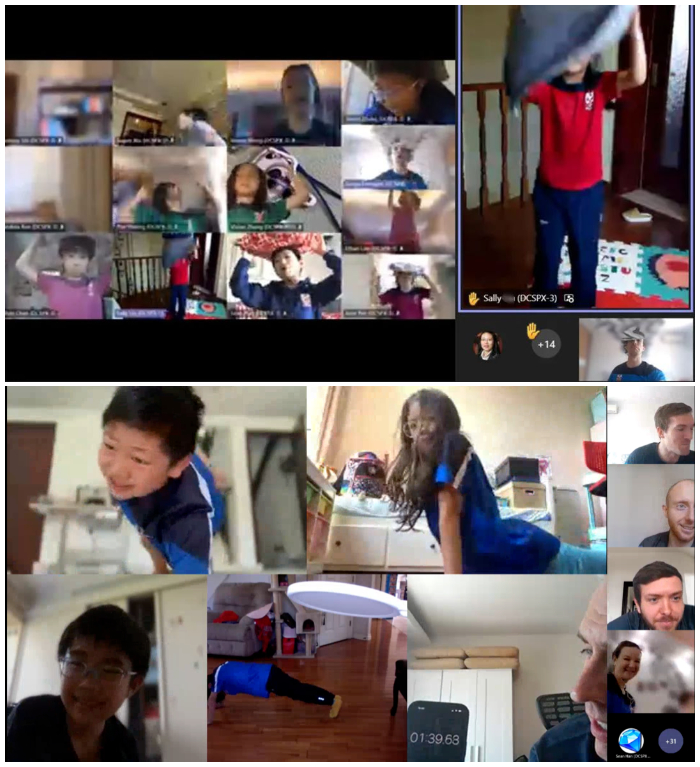 One particular highlight of the day was of course the teacher event. Students sat back, relaxed, and enjoyed watching the teachers frantically running around their homes, scavenging for different items. They were full of admiration and laughter as the teachers competed against one another.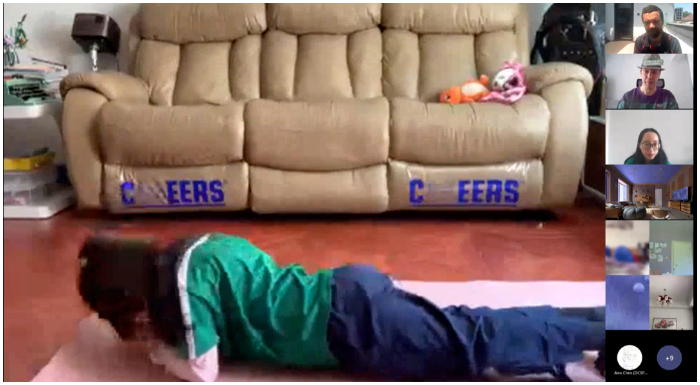 KS1 Results
Despite the amazing effort displayed from Song, Shackleton and Moussa, Yung house were crowned Ducks Sports Day 2022 Champions. Congratulations Yung house!
Junior School Results
Despite the amazing effort displayed from Song, Shackleton and Yung, Moussa house were crowned Sports Day 2022 Champions. Congratulations Moussa house!
I would like to take this opportunity to thank the students and staff for once again, a highly successful Sports Day!
Gavin Stanton
Director of Enrichment and Head of Aquatics
Tuesday saw our Senior School students take part in our first ever online Sports Day. Competing in House Teams, students were invited to participate in a wide variety of fun and engaging activities, including:
Cooking a healthy breakfast with The Hutong live from Beijing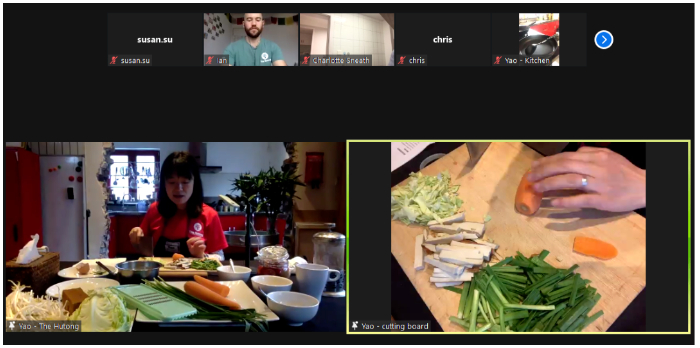 Interactive sports theory quizzes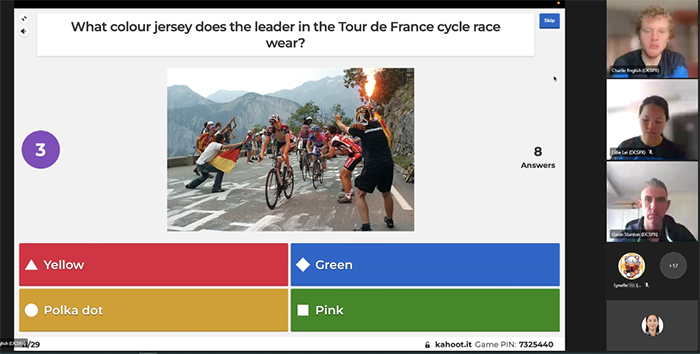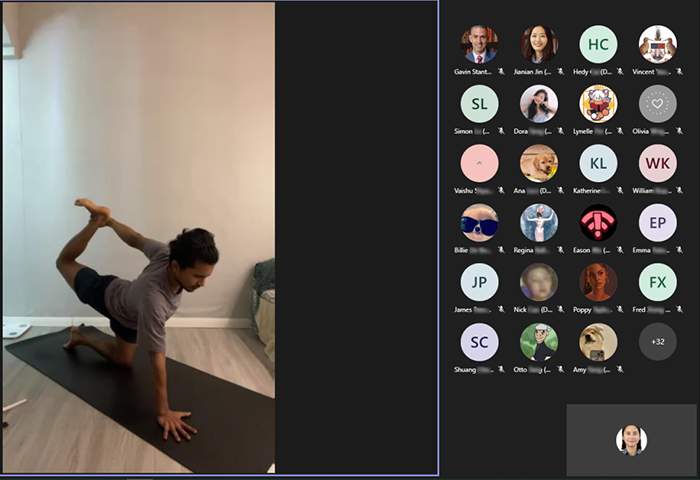 Core strength and cardiovascular workouts
Observational sports challenge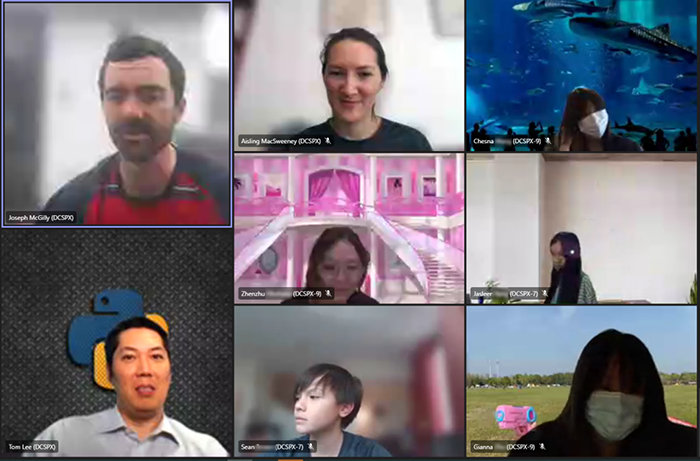 A high energy aerobic workout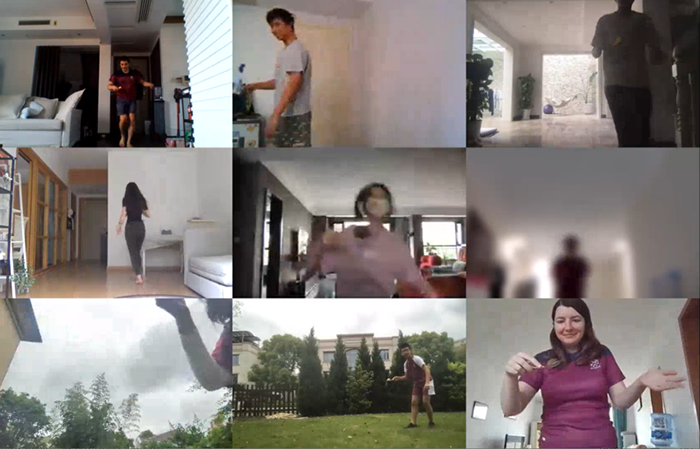 Keeping fit, healthy, and remaining active is more important than ever whilst students work at home. Exercise helps to release stress, improve concentration levels and encourages a positive mood.
In this years' Sports Day, competition was healthy and indeed close, but it was Shackleton House who were ultimately victorious on the day. Well done to all students and staff who supported this fantastic event!