An Enriching Curriculum Preparing our Students for Life

At Dulwich College Shanghai Puxi, we take pride not only in our rigorous academic programme, but also in the wide range of enrichment opportunities on offer for our students that help develop the skills and character traits they require for the 21st century. In this article, Director of Sport, Mrs Stewart, takes a deeper look at what exactly enrichment means, and how enrichment enhances the lives of the students in our care.
Enrichment is defined as the act of improving something, often by adding something to it. But what does enrichment really mean at Dulwich College Shanghai Puxi? How does it shape our student's young minds and prepare them for the future?
What is Enrichment?
As each school day draws to a close, my favorite part of the day is seeing students flood into the College restaurant, where they meet their Co-Curricular Activity leaders. The enrichment programme is a staple at Dulwich College Shanghai Puxi and we are proud to offer such a variety of activities for our students. However, enrichment is so much more than just our CCA programme. Enrichment at Dulwich College envelopes the CCA programme, the House system, the Mustang teams, China Week, Eco Camp, International Award and even spreads as far as sport, dance, literacy, numeracy, art, language, music, self-expression and creativity!
Although enrichment comes in many shapes and forms, it is important to remember that it remains individual to each student. We see greater development in students who display an intrinsic motivation and passion for what they are engaged in.
Why is it so important?
Our enrichment programme is designed not only to allow students a wider depth and variety of knowledge and skills. We aim to help our students develop a deeper understanding about who they are and what they value. They are able to find projects and activities that they are passionate about, become determined to get better at and learn more about. They develop a commitment to them and take great pride in their involvement. When a child begins to develop these characteristics, its transfers to other parts of their life. We need to view enrichment opportunities akin to how we would view soil to a plant: essential for growth.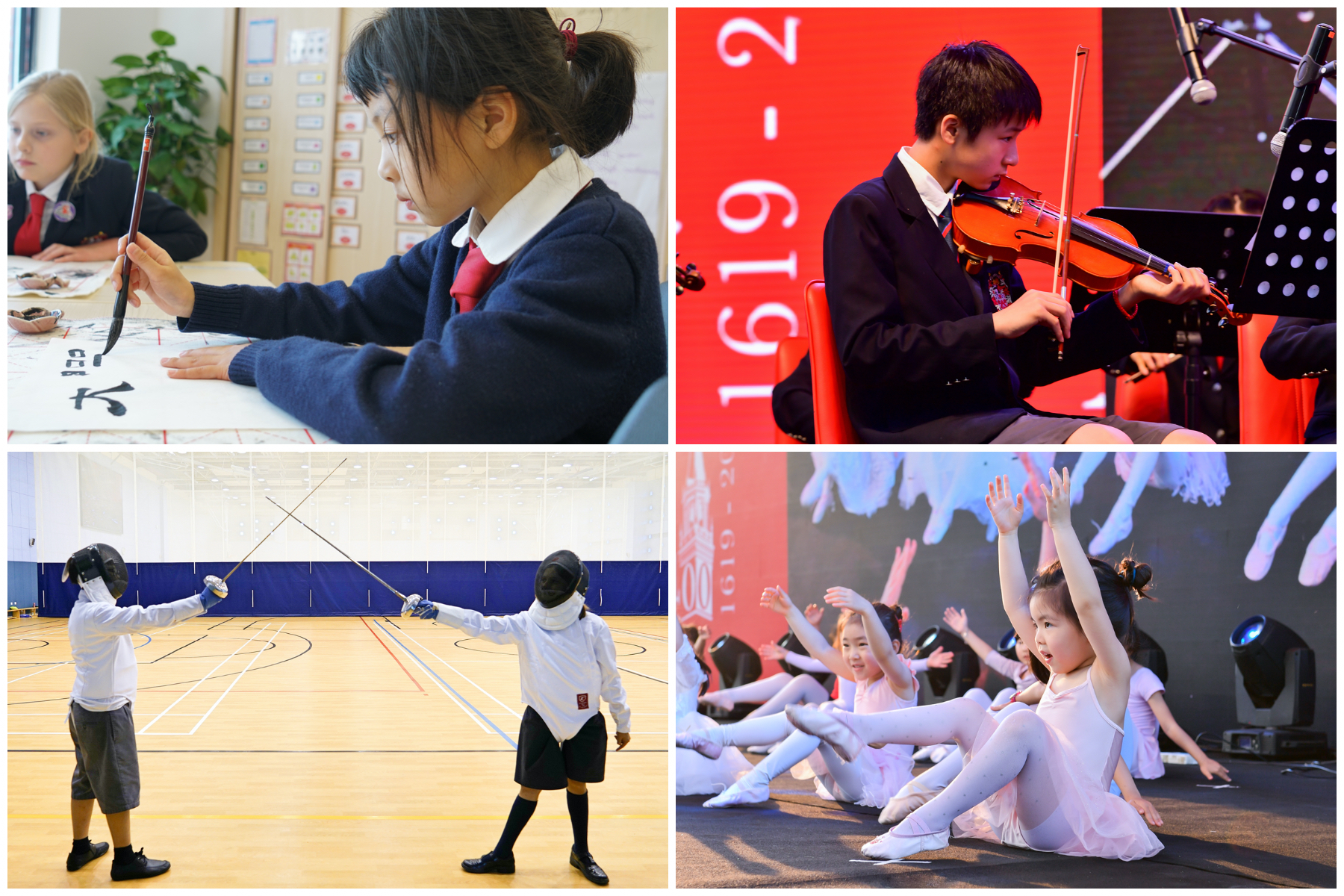 What should I choose for my child?
There is increasing concern regarding the use of Malcom Gradwell's "1000 hours" theory with children, as this theory states that it requires a minimum of 1000 hours of deliberate practice to become successful in an activity. Rather than looking at the benefits of early specialisation, we must consider the even greater benefits of not specialising in one activity early and why it is of importance to physical, social, and emotional development of children to participate in a wide variety of enrichment activities.
Using sport as an example, whilst playing games such as football develop gross motor skills and tactical awareness, opportunities to perform in dance allow the development of emotional intelligence and expressionism. As we grow older, having a wider variety and understanding of these skills allow us to transfer them to other situations. For example, dance would benefit drama, art, gymnastics, netball, verbal skills, gross motor skills, coordination, balance etc., whereas football would increase our spatial awareness, communication and leadership skills. Both sports have different benefits to life-long learning. Only by participating in both to some level can students reap the rewards and acquire the skills associated with them.

Why choose sports?
Participation in physical activity has been proven to improve social and emotional health, having a large impact on child development. Not only does it improve self-image and confidence but it also results in better sleep, which can lead to better brain function when in the classroom.
Socially, sports allow a safe environment for students to gather, create friendships and build social dynamics such as teamwork and communication: all crucial skills later in life. Through training and competition we build resilience – the ability to "bounce back" from a situation with healthy, growth-mindset and to keep going when great effort is required in difficult situations. Research into personalities and social psychology suggest that although resilience doesn't directly correlate with improved IQ, it is a strong predictor of success factors that go above and beyond IQ.
Physical activity and academics have long been seen as intertwined as far back as the ancient Greek civilizations. The links between training of the body and the mind have been the focus of study for thousands of years by philosophers and academics. For example:
Thucydides (460-400 BCE) stated, The nation that makes great distinction between its scholars and it's warriors will have its thinking done by cowards and fighting done by fools.
Plato (380BCE) argued that: In order for man to succeed in life, God provided him with two means, education and physical activity. Not separately, one for the soul and the other for the body, but for the two together. With these means, man can attain perfection.
Marcus Aurelius wrote: Wrestle to be the man philosophy wished to make you.
It was considered that you could only harness your full academic ability by working the body as fully as the mind as without a healthy body, the mind would not function to its full capabilities. To bring these ideas into our 21st century society, we have athletes who show the mental resilience and fortitude that embody our new goals as modern citizens – to be the best that we can be.
Sporting images such as the 1992 Olympics, where Derek Redmond tore a hamstring mid-race yet continued through the finish line show how sport can build character, to aim high and work hard in the face of hardship, to be kind in the face of defeat and to make a difference to those who look up to you. These are values that we encourage and support at Dulwich College Shanghai Puxi.