Choose Dulwich Puxi For Your Child's IGCSEs.

The benefits of choosing Dulwich Puxi for IGCSE.
There are many benefits to Senior school aged students who choose Dulwich College Puxi to study the globally recognised IGCSE programme in Years 10 and 11. In 2018, Dulwich College International students received 14 top in China and 5 Top in world scores for their IGCSE exams. Overall 65% of all students achieved A and A* - the highest exam results possible in the programme.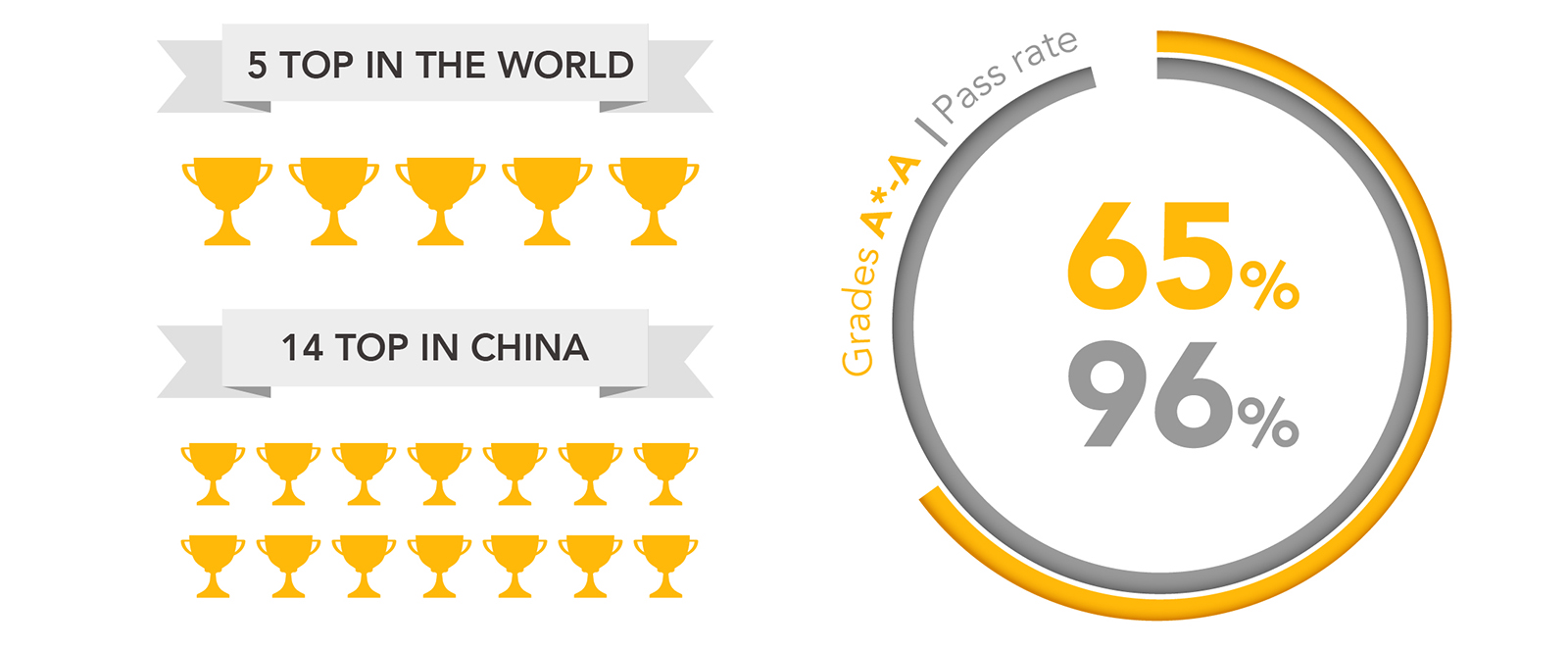 At Dulwich College Puxi, the IGCSE programme is delivered in small academic class sizes, where students (and their parents) are well encouraged and well supported with guidance and regular communication updates.
3 key benefits
IGCSE is one of the most sought-after and recognised qualifications in the world. It develops and encourages vital educational skills, including oral skills, investigative skills, problem solving, team work, recall of knowledge, and initiative. IGCSE is considered to be excellent preparation for the IB Diploma.
The IGCSE programme has worldwide status and credibility. It is delivered in schools in over 140 countries and is recognised by colleges and universities everywhere.
The IGCSE curriculum is balanced and lends an international perspective to studies. As a programme it is tailored for a more multi-cultural, multi-lingual audience. It also takes account of differing abilities of students.
Contact us for more information: admissions@dulwich-shanghaiminhang.cn