Cooking Our Way Through Corona

One of the realities of extended quarantine is the need to cook for yourself. Our family has rediscovered the joy of cooking and taking time over our meals. There is nothing quite like those conversations with each other as we chop, stir and mix. Sitting down together to eat has quite rightly become a highlight of the day. This is something I don't want to lose when life gets back to normal. I want this to be the new normal. It has been so much fun to open up our recipe books in search of family favorites as well as new dishes. My youngest daughter discovered an amazing recipe for making mini-pizzas using dumpling skins. These pizzas are simply the best.
I know that other families have also enjoyed cooking during the COVID-19 lockdown. I would love to find out about your family's favourite dishes. It would be wonderful if we could collaborate as a community and create a Dulwich Puxi recipe book that celebrates the way in which we have come through this together. We look forward to hearing from you, please share your recipes and photos of you creating wonderful meals for yourself and your family!
Click here or scan the QR code below to submit your favourite receip.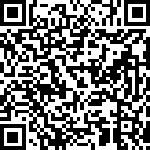 David Ingram
Head of College