Employment Opportunity: Primary Classroom Teacher (KS2)

An exciting employment opportunity has arisen at Dulwich College Shanghai Puxi. We are currently seeking an experienced and qualified Primary School teacher for a maternity cover in our Junior School between January and June 2021. There is scope for the successful candidate to join the College full time in August 2021.
A Primary School Teacher at Dulwich College Shanghai Puxi is an exciting role, with shared responsibility for supporting an inspirational primary curriculum, and exhibiting high standards of teaching and learning. This person will be responsible for supporting children's achievement and wellbeing, and engaging positively and proactively in initiatives that support children's outcomes. They will be an ambassador for excellence, and will be directly involved with the professional learning of classroom assistant teachers through effective performance development. They will play a key role in the future direction of the Primary School.
As a pioneer of learning in the Primary School, you will reflect constantly on your own practice to ensure a high quality education for all students. You will be a model of excellence, and support colleagues generously to perform to the best of their ability. You will uphold the school values, and put pupils' wellbeing at the heart of everything we do. You will be responsible for promoting high expectations of an inclusive setting, with equality of opportunity for all, and where each child is valued and feels safe and cared for.
You may be required to carry out duties not specified as and when requested by the Primary or College Leadership Teams.
Specific responsibilities include:
Knowing Students and How they Learn
Dulwich teachers are expected to have insightful and detailed knowledge of the developmental characteristics and learning needs of the children they teach. They also need to have expertise in meeting the wide range of individual learning and pastoral needs of international school children who come from diverse cultural, linguistic and educational backgrounds.
Plan for and implement effective learning and teaching
Dulwich teachers are expected to have current knowledge of the curriculum in the age range they teach. They set high expectations and challenging developmental and learning goals for their students and use a variety of effective learning and teaching strategies, resources and digital technology to support their students in achieving these goals. They encourage their students to be innovative, imaginative, creative and critical thinkers who are able to work well with others.
Assess, provide feedback and report on children's learning and development
Dulwich teachers are knowledgeable and effective users of assessment for supporting learning. They use a range of data measures and assessment strategies to inform their evaluation of students' progress which enables them to plan for learning and to report accurately and effectively on student progress and to design appropriate intervention and support strategies.
Develop supportive and safe learning environments
Dulwich teachers are committed to safeguarding and to promoting the welfare of children and young people. They ensure a secure, stimulating and well managed learning environment that promotes a sense of safety, support and wellbeing.
Contribute to the corporate life of the school through the enrichment programme
Dulwich teachers value a holistic education for every child, in order to allow them to explore and find their passions. Whether it's sports, music, languages or even finance, you will have a wealth of opportunities to offer your own additional expertise, and share your own personal passions through our wide enrichment programme.
Demonstrate International-mindedness and Global Citizenship
Dulwich teachers have an appreciation of their own culture as well as openness to the perspectives and beliefs of people from different countries, cultures, religions and languages. They recognise the importance of developing our students to be ethical global citizens.
Engage Professionally in Learning and with the Community
Dulwich teachers participate actively in professional learning and work collaboratively with colleagues to improve their practice. They hold themselves accountable to the highest professional standards in their interactions with colleagues, students and parents.
In addition to the duties of class teacher:
Attend community events and be an ambassador for the college
Contribute to the induction programme for new staff members
Act with integrity and academic honesty with regards to assessment protocols
Be a high performing practitioner
Constantly seek to improve
Promote excellence in everything we do
Act as a role model of excellence and promote high standards of professional practice
Support the leadership and development of the College
How to Apply
For further information about our professional culture and how to apply please scan the QR code below or click here.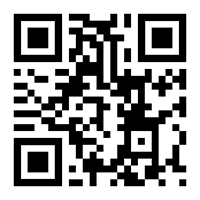 OUR COLLEGE
"I believe in the importance of our profession and the endless possibilities of a quality education."
David Ingram, Founding Head of College.
Dulwich College Shanghai Puxi was founded in 2016, the eighth Dulwich College International school in Asia. Set in a stunning campus, the College is a well-resourced, purpose built school with 21st century learning spaces and world-class facilities. The College has quickly established itself as one of the standout international schools in the city. Known for our warm welcome and positive relationships, we value individuals and promote a strong sense of belonging. Our team is committed to creating an aspirational learning environment that motivates our community to:
Aim high and work hard
Be kind and respectful
Make a difference
We are inviting applications from professionals who share these values and are excited about becoming an important member of a small but growing College community. This is an opportunity to develop professionally and make a significant impact. We are looking for colleagues who demonstrate a genuine passion for teaching and learning and a willingness to work hard for the students in our care. We value team players who will contribute to the wider life of the College and wholeheartedly support our focus on service, sustainability and global citizenship.
KEEPING OUR STUDENTS SAFE
Dulwich College International is committed to safeguarding and promoting the welfare of all the students in its care and expects all applicants to share this commitment. We follow safe recruitment practices that are aligned to the recommendations of the International Task force on Child Protection. We hold ourselves to a high standard of effective recruiting practices with specific attention to child protection. All appointments are subject to an interview, identity checks, criminal record checks, and successful references.
PROFESSIONAL LEARNING
Professional learning at Dulwich College Shanghai Puxi is something really special. When you work hard to recruit excellent teachers, you know that they want to stay 'excellent'. Our bespoke professional learning pathways are designed around each teacher to add value to their skills and competencies, keeping them, and the school, at the forefront of pedagogical developments. What else would you expect from Dulwich – with a long-standing tradition of pioneering advancement in the field of education, spanning 400 years? Most importantly, when we recruit talented teachers, we aim to ignite their passions to create the best schools in the world.
Whether you are a drama teacher, early years practitioner, middle leader, or recently qualified professional, Dulwich College Shanghai Puxi engages in a number of exciting relationships in order to create thought leaders in their field, and utilises proven approaches to authentic school development. Since opening in 2016, our staff have benefitted from up close collaborations with Roy Blachford, Alistair Bryce-Clegg, Evidence Based Education, the University of Melbourne, and Dr Helen Street. Their expertise has also been developed through quality, long-term relationships with the Royal Shakespeare Company, Impact International, and Focus Education.
Our learning culture is pervaded by evaluation, tenacity, and future focused thinking. From the acorns of action research, to professional learning communities, to our very own Pioneering Spirit Awards, we ensure that our College faculties are tireless improvers. We are looking for team members to invest in the future of this exciting, growing, young school. We hope you'll fit right in.
Christine Haslett
Deputy Head of College, Head of Primary and Professional Learning Lead