Leaders are Readers: Welcome to Dulwich Good Reads.

At Dulwich, we strongly believe that readers are leaders, and leaders are readers. Our school culture encourages that students have a book in their bag at all times and are encouraged to read as often as possible, targeting one book per month and two over the holidays, as a minimum. Please encourage your child in his/ her reading, we always suggest to mix things up – look for authors from around the world, encourage a range of genres, and always read books in both English, and native languages where appropriate. Our library team LOVE discussing books and will be happy to guide you and your child with appropriate and engaging book selections.
Encouraging students to devour books starts with our own reading habits, so we will be sharing our good reads with you on a regular basis. We will interviewing teachers and students each week about what they are reading and why.
To our parent community, we would love to hear about what you are reading, and why! If you would like to be featured in our Dulwich Good Reads, please email: communications@dulwich-shanghaiminhang.cn with your book review and what inspired you to read it.
To launch our Good Reads, we asked our favourite bookworm, Mr Ingram for his review: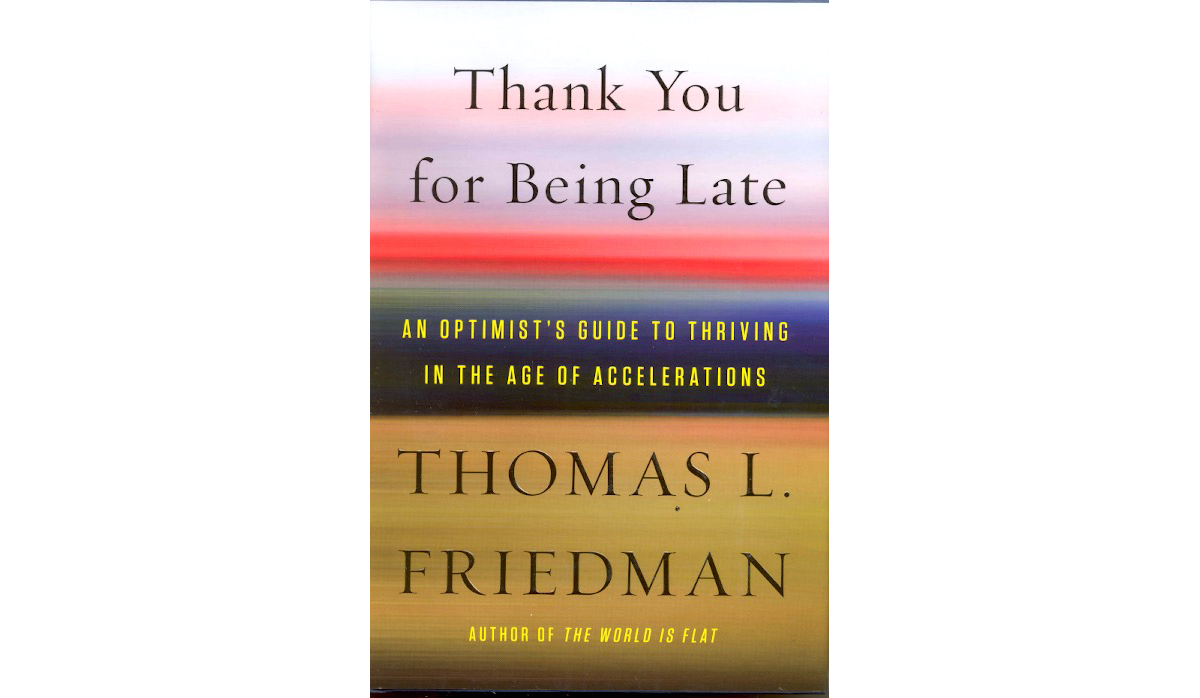 I am reading Thank You For Being Late by Pulitzer Prize winning author, Thomas Friedman. The book explore the three major forces that are reshaping our world - technology, globalisation and climate change - and discusses how we can adapt to this new age. It provides a thoughtful and engaging blend of research, anecdotes and intelligent commentary. I chose this book because I am curious about the world. I want to understand it better both as an individual and as an educator. I am an admirer of Friedman's work and have enjoyed reading some of his other books including the The Lexus and the Olive Tree and The World is Flat. Well worth a read.