Making a Difference for Veal Reyoung School, Cambodia
At Dulwich College Shanghai Puxi our school values are clear;
Aim High.
Work Hard.
Be Kind and Respectful.
Make a Difference.
These values are lived each day by our staff, students and parents. In our Making a Difference series of articles, we will explore how we, as a community, strive to make the world a better place.

The Dulwich College Shanghai Puxi community are proud to announce that we have fully achieved our 2020-2021 funding commitment to support Veal Reyoung School in rural Cambodia through our partnership with United World Schools.
First, a Bit of History
During the 2019-2020 academic year, the Senior School Student Council were tasked with selecting a cause that the entire community could rally behind. After debating the pros and cons of various approaches, the students settled on partnering with United World Schools to make a difference by helping provide an education to those in a disadvantaged circumstance.

United World Schools (UWS) believes that:
"Every child deserves the chance to go to school. Children from remote, impoverished communities across the world want the same opportunity. They are determined to break out of poverty and they know that education is the key to a brighter future.
Education transforms lives. United World Schools (UWS) works in hard-to-reach areas to give every child access to quality, inclusive education. We partner with local communities and supporters around the world to teach the unreached.
Our mission is to improve, through education, life opportunities for some of the world's poorest children living in remote and marginalised communities"
Touched by this mission, in 2019 Dulwich College Shanghai Puxi signed a memorandum of understanding with UWS to sponsor a school in rural Cambodia, Veal Reyoung school.
About Veal Reyoung School
Veal Reyoung is located in the Pechenda District of Mondulkiri Province, in North East Cambodia. It is a large village of approximately 800 people. With less than 10% of the village able to speak the national language of Khmer, the remote village is both socially and physically isolated; there was previously no education provision for the children who live there. Veal Reyoung opened for its first full academic year in November 2019, having had a 'soft launch' before the summer break to begin to introduce the students to the school. Starting initially with 52 enrolled students, which is expected to grow to 150 over three years, the school is supported by five government and three community teachers.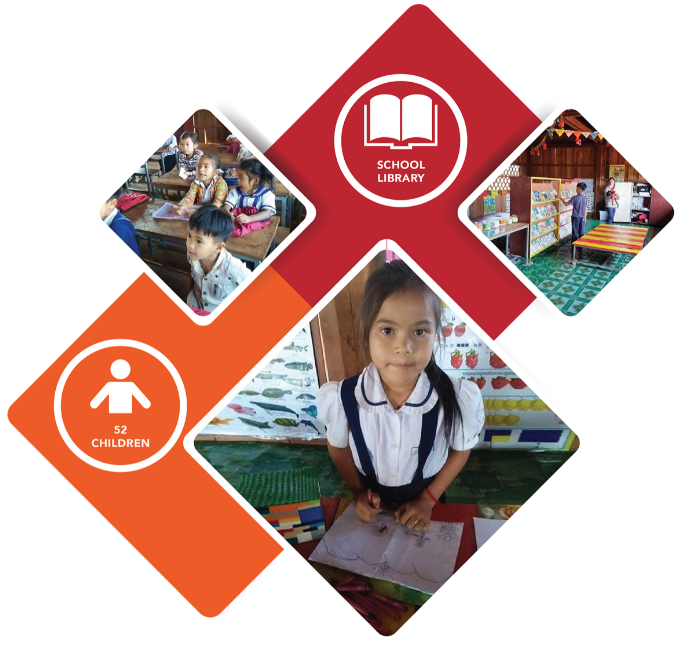 A Look Back at This Year's Fundraising
Over the course of this academic year, the community have put their full weight behind these fundraising efforts. From large College events to individual actions outside school and small group projects between classmates, we have seen parents, staff and students, from our youngest to our oldest, rally behind the mission.
Let's recap some of these fundraising highlights that made it possible for us to achieve our goal of fully funding Veal Reyoung's running costs this year;
Our fundraising started before the academic year had even commenced, with 10% of the proceeds from the Book Fair at Uniform Week being donated.
Anna in Reception's Birthday Party Auction
Anna had created so many paintings at home that for her birthday she decided to hold a fundraising auction, selling her artwork to raise money for Veal Reyoung, as well as two other local charities. Anna raised 4,668RMB for Veal Reyoung School on her birthday. Well done Anna!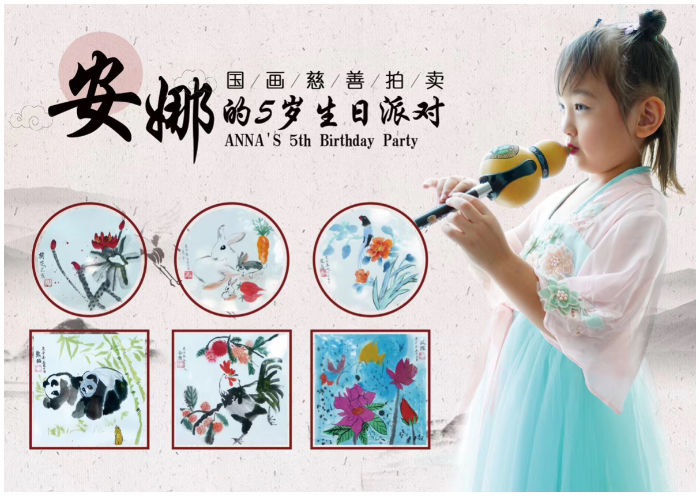 Our youngest community members came together for a fancy-dress DUCKS Fun Run that resulted in almost 3,000RMB raised.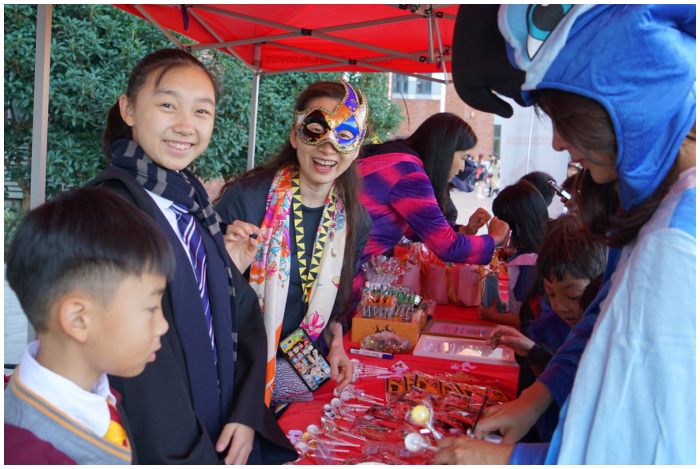 Each class in Early Years and Primary created a collaborative piece of art to be auctioned at the Winter Ball. This auction, as well as other fundraising efforts from the night, resulted in just under 30,000RMB in funds raised.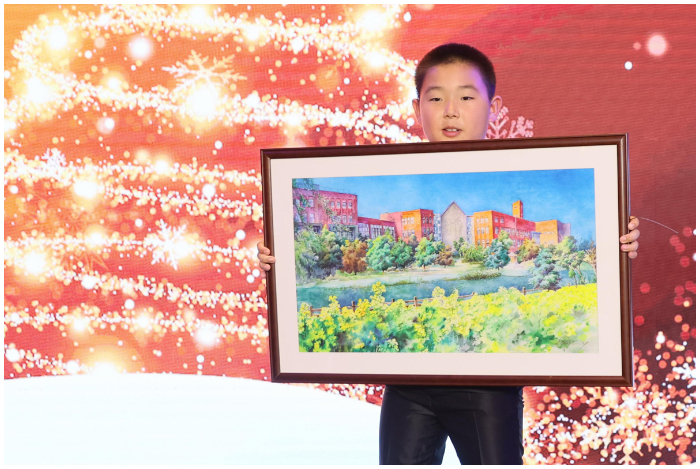 Our students gave generously at Christmas, buying hand-made Christmas decorations and raising over 11,000RMB in one day.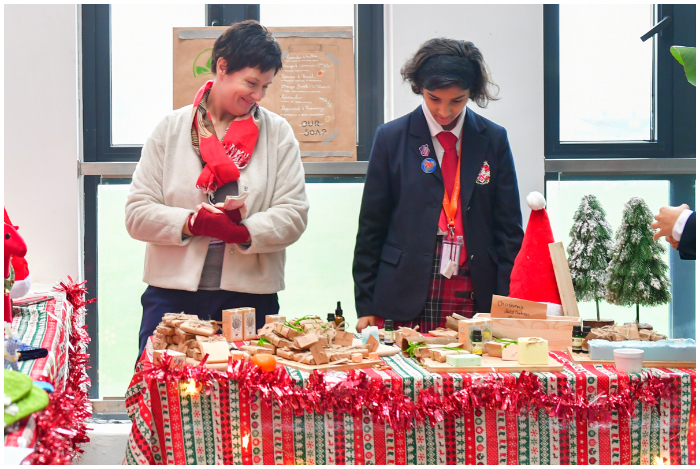 Founder's Day involved a wide range of games, rides, student-led activities and booths. All of these contributed towards the fundraising efforts, with the day bringing in over 35,000RMB.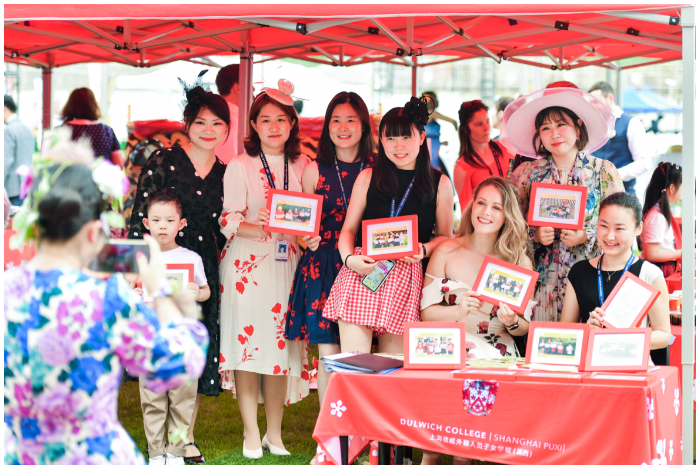 While these activities represent the biggest contributors to the fundraising efforts, they are by no means the only ones. Whether it is attendees donating while grabbing a coffee at a workshop, an impromptu second-hand books sale, or even just individuals deciding to donate a few RMB here and there, the entire community has rallied behind this effort. In fact, having surpassed this year's fund-raising goal we are now ready to start next academic year with a head-start. This starts with the 20,000RMB contribution from St. James's Place, who sponsored our Senior School House Tokens.
To see the entire community living the College value of Make a Difference with such commitment has been truly inspiring. We cannot wait to see the positive impact this effort will have on the children and community of Veal Reyoung. Having been hit hard by COVID-19, disadvantaged communities need our support more than ever. We will continue to do our part and we hope you will join us in this effort.