Reception House Sorting Ceremony: Building on Rich Heritage
On Friday, 11 June our Reception students were given the honour of being sorted into one of our four Houses in the annual Reception House Sorting Ceremony. Each child took to the stage to don the Sorting Hat, whose job it is to place them in the House that best suits their character.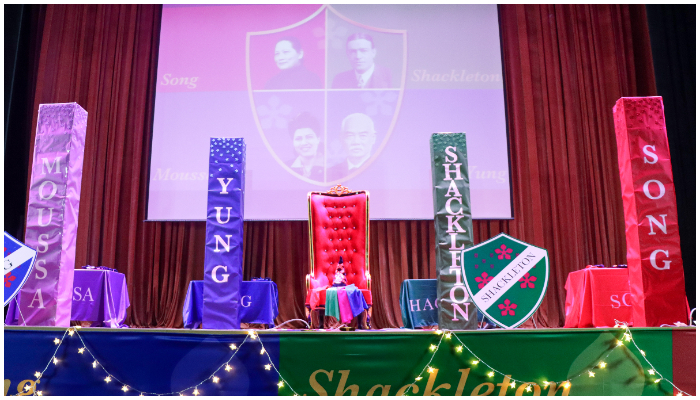 While it is a fun celebration, the House system plays an important role at the College, with a rich heritage behind it. The House system was originally introduced at Dulwich College in London in 1919 when students were initially divided into Houses (groupings of students across all age groups) for their athletic competitions. At that time the Houses were named after 'distinguished Englishmen of the Elizabethan period', many of whom were friends and acquaintances of Dulwich College's founder, Edward Alleyn. Now, over 100 years later, this tradition is continued at Dulwich College Shanghai Puxi, with the House system playing a pivotal role in many areas of College life.
Below, Reception Lead Teacher, Ms Wood, reflects on the House Sorting Ceremony and what being in a House means to our students;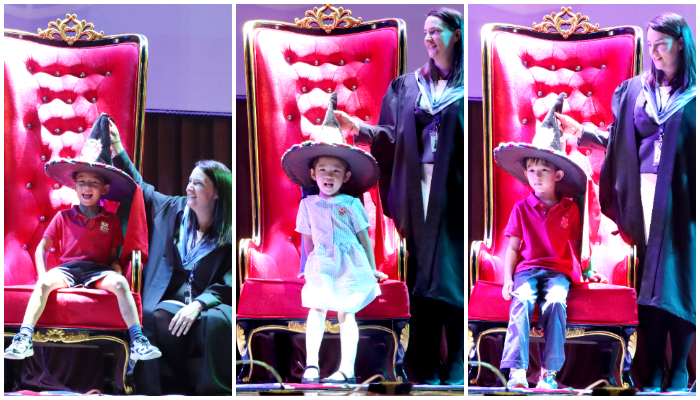 The Reception rooms were awash with red, blue, green and purple as the Reception children attended the traditional House Sorting Ceremony. All of the children were invited onto the stage where they tried on the Dulwich Sorting Hat. The Hat then announced which of the four Houses the children would be joining now that they are nearly in Year 1. This is a significant point in the children's Dulwich College Shanghai Puxi career as they will remain in their Houses until they graduate.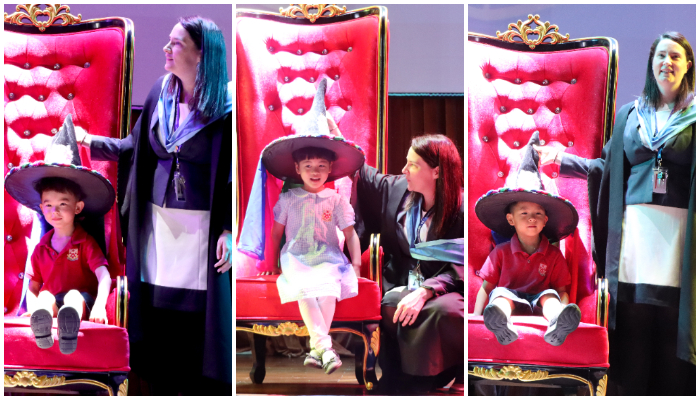 The House system is a vibrant and much valued part of school life for our students and gives children the opportunity to come together to compete in a variety of challenges. It is a wonderful chance for the children to mix and connect with students from other year groups and build relationships. It fosters a sense of belonging and purpose and enables them to take part in a wide range of enrichment activities; from sports events to art challenges, talent shows to handwriting competitions, swimming galas and spelling bees to name but a few.
Last Friday the Reception children learnt all about the people who the Houses are named after - Song, Yung, Moussa and Shackleton - and why they are so important to the children of Dulwich College Shanghai Puxi. They also made flags and hats in their House colours, worked on a collaborative art project together and sang a song – all to the delight of their parents who attended the special occasion. Everyone thoroughly enjoyed themselves and we look forward to seeing the children take part in many more House events in the academic year 2021/2022.