Student Voice: Song Qingling, Champion of Equality
Dulwich College Shanghai Puxi is made up of students from around the world, with a depth and breadth of experiences that create a vibrant, thriving student body community.
In this series of Student Voice articles, we provide a platform for the students in our community to share their experiences and passions and we explore how Dulwich has helped them Learn Worldwise, so they can Graduate Worldwise.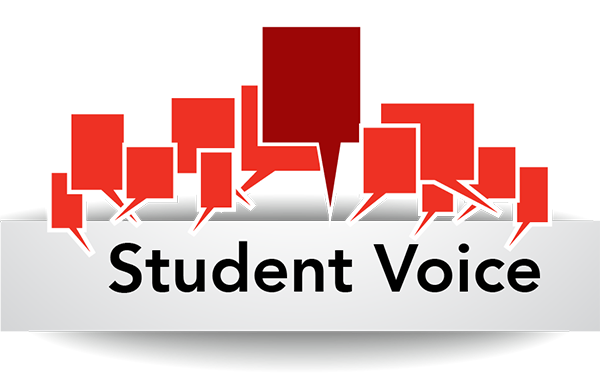 In this article, Marketing and Communications Intern, Vaishu, takes us on a tour to learn more about Song House, named after a person who stood up for the Chinese commoners and who was respected and loved by all regardless of gender or age – Song Qingling (宋庆龄).
Born on the 27th of January 1893, Song Qingling played an important role in the development of modern China. She went on to become known as one of the founders of the People's Republic of China, and in the past has been labelled honorary chairman of the country. This was well-deserved as she devoted her entire life towards improving the health care of women and children in China, and played a pivotal role in the reunification of her motherland. Song Qingling passed away on the 29th of May 1981 in Beijing.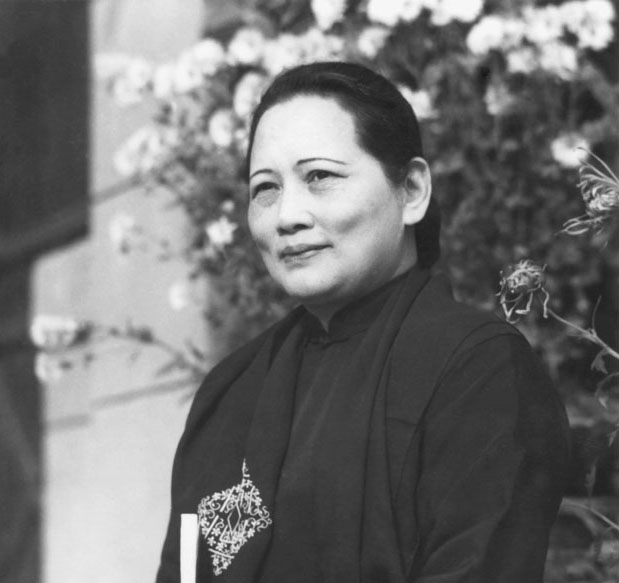 The Life and Times of Song Qingling
Born in Shanghai, Song Qingling was one of six siblings. During her childhood, Song Qingling was always deeply influenced by her father's patriotism. She was fluent in English and was educated both in China, and the United States.
"When the Republic of China was proclaimed, ending more than 2,000 years of imperial rule, Soong was still at school in the States. As her friends watched, she took down the emperor's banner from the walls of her room; in its place went Sun Yatsen's flag of the Republic" (Montefiore, 2015).
"The "mother of modern China", as she is known, wed Sun Yat-sen in 1915, the man heralded with overthrowing the feudalistic, old-fashioned and elitist Manchu dynasty just four years earlier. As a widow, following her husband's death from liver disease a decade later in 1925, Madame Sun Yat-sen became an important champion for Mao Zedong and the Chinese Communist Party" (Montefiore, 2015).
Among her many achievements, including her influential role in the founding of modern China, Song was also a considered to be a champion of women's rights. She rallied against arranged marriages, founded women's clubs, shed light on poor conditions in factories employing female workers and led the Women's Institute of Political Training.
"As well as providing a refuge for women fleeing arranged marriages, the Institute promoted the idea that women, like men, were equal benefactors of China's political future and must be educated as such. Chinese women, she wrote in later life, must be unshackled from the three traditional obediences: to their fathers, their husbands, and their sons" (Montefiore, 2015).
In 1938, she founded the China Defense League which raised funds for children's health and well-being.
After the People's Republic of China was established in 1949, she was awarded the honorary title vice chair of the nation, and in 1959 became one of two deputy chairmen under Chairman Mao. In reflection of the enormous impact Song Qingling had on modern China, following her passing in 1981, aged 90, three days of national mourning were announced in China.
It is hard to think of another woman who made such an enduring legacy and was so influential on the development of modern China. Song Qingling's lasting legacy continues to be honoured at Dulwich College Shanghai Puxi through the activities of Song House.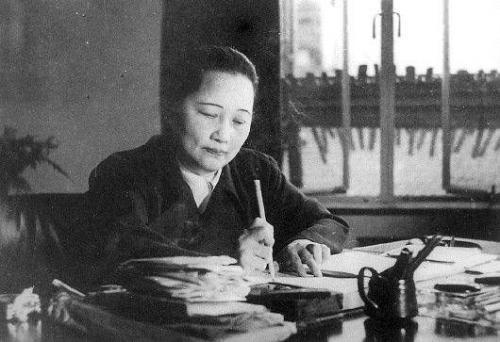 Interview with Lucas, House Captain for Song House
Now that you know a bit more about the great person the house is named after, let's get to know more about the House Captain of Song – Lucas from Year 7.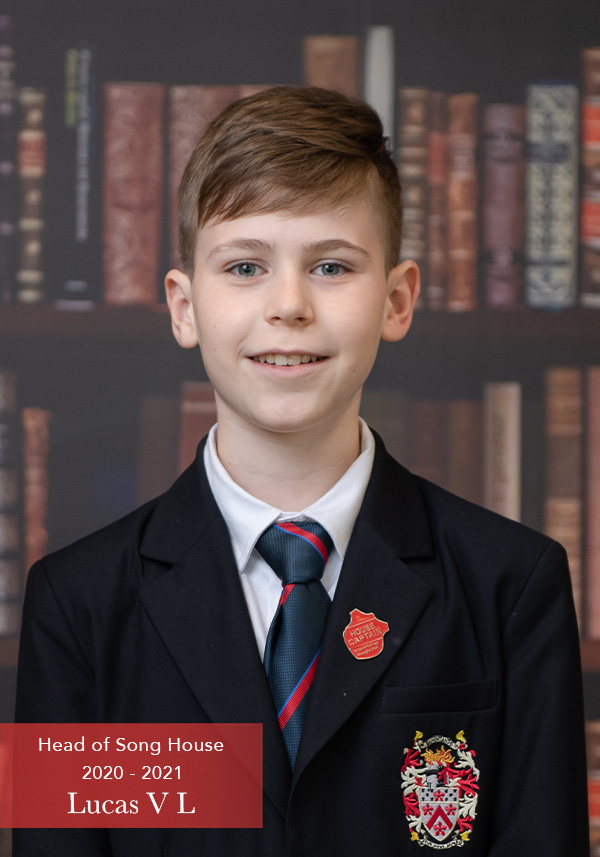 Q: Can you introduce yourself?
Hi, my name is Lucas I am in Year 7 and I am the Song House Captain this year. I have been in Dulwich College Shanghai Puxi for about two and a half years. I am from Belgium, and I came to China in 2019. Some of my hobbies include swimming and running among others.
Q: Tell us about your role as House Captain.
I applied for this role because I wanted to learn more about how to be a leader. As a House Captain, some of my jobs involve planning House weeks and organising our House involvement in events like Sports Day and Founder's Day.
I think a House Captain should stand up for other people, help them, and support his/her House members. It is important for a House Captain to have friends across all year groups because this helps promote teamwork among all House members.
Q: Why is Song House special to you?
Song House is special to me because when I first join Dulwich and was allocated into this House, everyone welcomed me and was really kind. I could feel the spirit of the House and that's something I want to continue. I hope that this year, while I am Captain, we can win the House Cup.
Q: How would you describe your House in one or two words?
The Best!!!!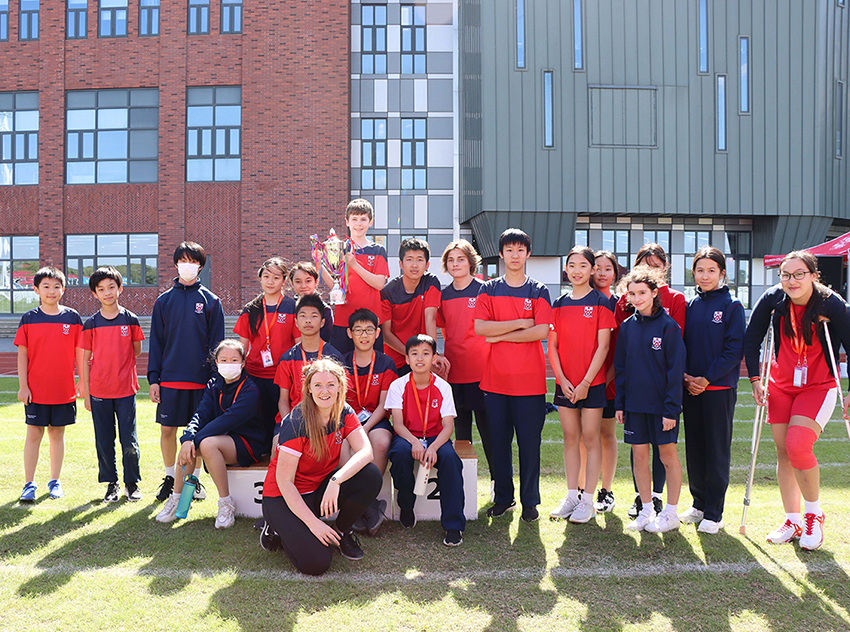 House Head Thoughts
Miss Ivey, House Head for Song has been incredibly proud of her students. When asked for her opinions on Song House, this is what she shared:
"Riding on the high of being awarded the House cup last year, Song came in strong by showing their athletic prowess on the track and field, going on to win Sports Day and the House rounders competition. Working with the students of Song House has been an absolute pleasure. I love how they are always ready for any activity that is presented to them. It too has been wonderful to work with Song House's youngest ever captain, Lucas. Over this past year I have seen him improve his public speaking, his organisation and most importantly his confidence as he has grown into his role. I look forward to all that Song House has to offer in the upcoming years and hope we will be known as the House that always tries their best. 加油!Go Song Go!"
Song House Students' Thoughts
"I like being in Song House because everyone is friendly, and it makes me feel I am a part of a family"
— Faye, Y7
"I feel being in Song House is really fun and you get to make a lot of friends!"
— Jessie, Y8
"One of the many positive qualities Song House has is making sure everyone feels part of. They also make sure everyone is connected. In Song House, everyone's voice matters!"
— Lulu, Y7
References
Montefiore, C., 2015. Soong Qingling: 'The mother of modern China'. [online] BBC.com. Available at: [Accessed 17 May 2021].