Student Voice: What does the Spirit of Christmas mean to you?
Dulwich College Shanghai Puxi is made up of students from around the world, with a depth and breadth of experiences that create a vibrant, thriving student body community.
In this series of Student Voice articles, we provide a platform for the students in our community to share their experiences and passions as we explore how Dulwich has helped them Learn Worldwise, so they can Graduate Worldwise.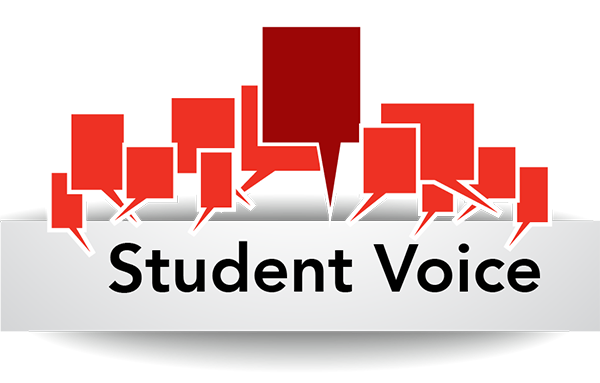 In this article, Head Student, Isabel, explores the spirit of Christmas and what this means for different cultures around the world.
For those who celebrate it, Christmas is a time of great joy. It is an opportunity to come together and spend time with family and friends in Christmas Spirit. This year, although many of us will not be able to gather with family and friends due to COVID-19, we can still celebrate the Christmas Spirit by coming together with the loved ones that you can, as well as communicating with those you can't. The Christmas holiday is an important time for students to take a break, relax and talk to friends outside of school. Christmas is a time of peace and rest.
Christmas is celebrated differently all over the world and different areas have their own traditions for celebrating it. A lot of these traditions are very interesting, so here is a bit about some of them:
TIÓ DE NADAL – CATALONIA, SPAIN
Around a week before Christmas Day, families in Catalonia will purchase or find a log which they will take care of until Christmas by keeping it warm, feeding it and reading it stories. It is also personalised by giving it its own face. This log is called a Caga Tió. On Christmas Day they will then beat the log with a stick while singing the Tió song until it 'deposits' its presents. Some families do this by having a hollow log and some make the children leave the room while they place the presents by the Tió. After the Tió has presented the presents to the families it is desposed of by either throwing it away or using it as fuel in their fireplace.
KENTUCKY FRIED CHICKEN – JAPAN
There are very few Christians in Japan and therefore very few people celebrate Christmas traditionally, but due to a marketing campaign by KFC in 1974 many Japanese families now eat a Christmas dinner at KFC. There is a special menu for this occasion. This an example of a Christmas tradition which embraces the Christmas Spirit by coming together as a community without celebrating it traditionally.
SWEDEN
In Sweden, Christmas starts on the first of December and there are several celebrations during December to countdown until Christmas. One of these is the four Sundays of Advent, where candles are lit and poems recited to countdown the weeks before Christmas Eve. Another festival is St. Lucia, celebrated on the 13th of December to the honor the Saint Lucia. Swedes also take Christmas tree decorating very seriously and some families go to Christmas tree farms to cut down their own perfect tree. Christmas in Sweden is primarily celebrated on the 24th of December and with presents, visiting family and a Christmas Smörgåsbord/Julbord. The Swedish Christmas meal including Glögg, pickled herring and a Christmas ham. This is followed by a dessert or tea (or as it is called in Sweden – Fika) of gingerbread, knack, lussekatter and coffee as a third of Sweden's population turn on the TV to watch the Donald Duck Christmas special – the same one that has been broadcasted every Christmas Eve at 3 o'clock since 1960.
JÓLAKÖTTURINN, THE JULE CAT – ICELAND
In Iceland there is a legend which states that every year on Christmas Eve, a large cat will patrol and check every present gifted to children. If colourful clothes are not among a child's presents, then the cat will eat the child. This legend is attributed to be famous because of a poem written in the early 20th century but was a common tale in Iceland before that. Most people believe that the myth stems from Scandinavian mythology, but no one knows its definitive origin.
All across the world there are traditions for different festivals and celebrations. All of them special and unique in their own right. Here at Dulwich College Shanghai Puxi, we try to appreciate all of these traditions because understanding and respecting different cultures is an important part of Global Citizenship.
What does the Christmas Spirit mean to you?
Reference
Womack, L. (2019). 10 of The Strangest Christmas Traditions around the World, November 12, 2020, from https://www.thetravel.com/christmas-tradition-celebration-strange-global-world/
Su, M. (2019). The Yule Cat of Iceland: A Different Kind of Christmas Tradition, November 12, 2020, from https://www.medievalists.net/2019/12/the-yule-cat-of-iceland-a-different-kind-of-christmas-tradition/