The Duke of Edinburgh Award: An Enduring Legacy of Inspiration
With the recent sad loss of the founder of the award, HRH The Duke of Edinburgh, it is an appropriate time to reflect on the Duke of Edinburgh Award and what it means to the millions of young people who take part in it around the world.
HRH The Duke of Edinburgh was a committed champion of young people worldwide. HRH leaves a legacy which continues to inspire millions of youths to find their purpose, passion, and place in the world. As a coordinator of the award, it is with great pride and pleasure that I have had the opportunity over recent years to work with many young people, guiding and supporting them to successfully complete the award and fulfil their ambitions.
A Brief History of the Award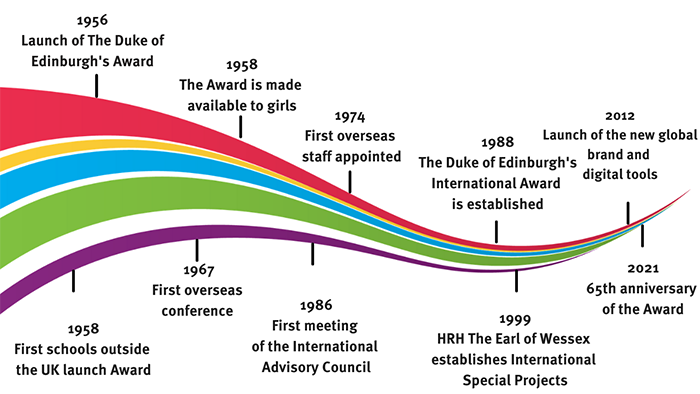 The award was first created by HRH The Duke of Edinburgh and Kurt Hahn (his former Headmaster), in 1956. The award was originally based on finding a way to reproduce HRH's secondary school philosophy of community service, teamwork, and responsibility.
In September 2019, the Duke of Edinburgh International Award national office in China was established. It now has over 2,200 people involved in gaining their award at over 70 licensed centers.
The award is now operating in more than 130 countries and territories around the world and helps young people be ready for their world, whatever that may be. The award is open to any young person regardless of their ethnicity, background, ability, education, or religion. It is the world's leading youth achievement award and non-formal education framework.
Each young person designs their own award based on the framework of Voluntary Service, Skills and Physical Recreation. Within this framework, they choose topics and activities that they are interested in and would like to learn more about. Examples for the Skills section could be choosing something involving the care of animals, life skills or music, to name just a few. The wide range of choices for each section really allows young people to find themselves and improve in the areas that they are interested in.
"It is what I like to call a do-it-yourself growing up kit,"
HRH Duke of Edinburgh
The award provides young people with the opportunities to gain the confidence, skills, and motivation to be successful at whatever they choose to do in their lives. These experiences help to create well-rounded individuals. Universities and industries appreciate the focus, determination, and passion that young people must possess to complete their award.
The Bronze award is for 14 years and upwards, Silver 15+ years and Gold 16+ years.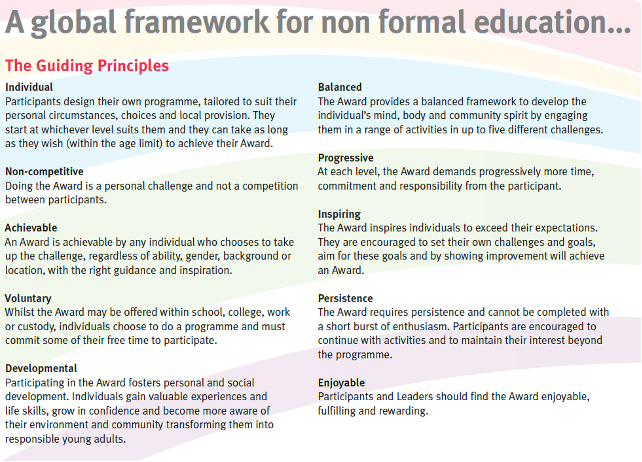 In a world where young people are increasingly spending more time indoors or in front of a screen, I am a huge advocate of the benefits of being outdoors. There are countless studies that have linked outdoor learning with greater social and emotional development. The Duke of Edinburgh International Award provides that opportunity to learn outdoor skills and be part of something to develop themselves alongside their peers.
Chief Scout and adventurer Bear Grylls told BBC Radio 4 that the Duke of Edinburgh had been, "a total inspiration to me because he was all about encouraging other people, and empowering young people to get out there and live their lives with eyes wide open and full of anticipation and excitement and service."
For these reasons, I firmly believe that the award is just as important now, if not more so, as it was when it was first envisaged in 1956.
Impacts of the Award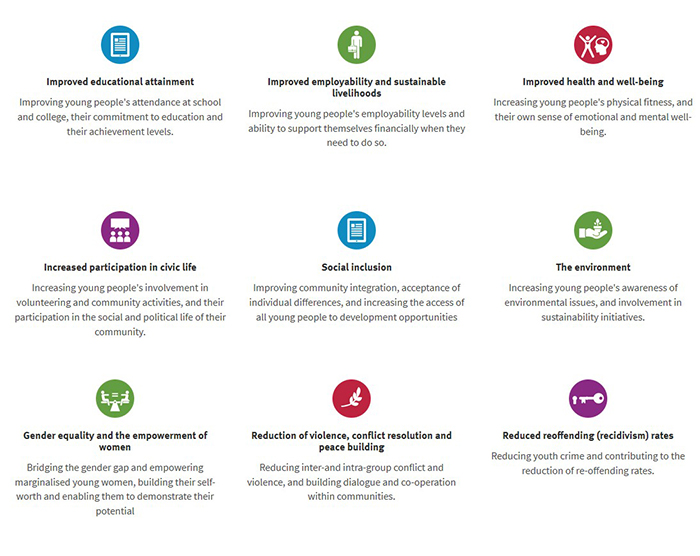 What the Award looks like at Dulwich College Shanghai Puxi
At Dulwich College Shanghai Puxi the International Award is starts in Year 10, where students commence their journey with one hour of service, physical activity, and skills each week for a duration of 13 weeks. During this time, they will also take part in a practical and assessed adventurous journey, where they will learn camping and navigation skills, all whilst adopting the "leave no trace" mindset to better preserve our environment. During an adventurous journey, our students complete up to 30km of hiking over two days for bronze award and three days for silver award. During their hike, they explore the surroundings and create experiments that measure the local fauna and flora and the impact of human life on wildlife.
Skills range from sports coaching and refereeing, to playing musical instrument and developing art techniques. Students develop these skills in their own time and record their progress on an app called "The Online Record Book".
To support their service hours, our current International Award students have developed a service programme through co-curricular activities. For example, Year 10 students lead an art CCA for Primary School students and a 3D printing activity for the Senior School students. Year 11 students (currently completing the silver award) are working on the Farmbot in our College farm, sports refereeing and animal care.
Physical activity is a staple part of the weekly routine for all students, as they all participate in the Co-Curricular Activities provided on campus. However, physical activity outside of school is also supported by the International Award. Before starting any of the mandatory hours, students set themselves goals using S.M.A.R.T. targets. This helps students to work hard and set achievable targets that can be both self-regular and supported by the adults around them.
The skills learnt by our students through the International Award enrich their lives and help them become well-rounded young adults with a promising future.
The Duke of Edinburgh Award will continue to play an important role in the lives of our Senior School students. We are grateful for the legacy that HRH The Duke of Edinburgh has left behind, which will continue to inspire generations to come.
References
https://intaward.org/
http://www.intawardchina.cn
University of Strathclyde. "'Get children playing outdoors' to improve academic success and reduce obesity." ScienceDaily, 21 June 2016. www.sciencedaily.com/releases/2016/06/160621095541.htm
https://www.lotc.org.uk/category/research/