Ambassador Insights: Meet Maia's Family
At Dulwich College Shanghai Puxi, we believe that education must be a partnership between school, parents and students. We value the contributions of all community members and believe that Together we can create an environment where students Live Worldwise; equipped with the skills, knowledge and motivation to make a positive difference in the world.
In this article, we meet one of our newest community members, Kellee, whose daughter Maia joined us in Year 5 this year. If you would like to communicate directly with Kellee, you can scan the QR code below or click 'Read More' to reach out to her through the Ambassador Platform. The Ambassador Platform provides a way for parent interested in learning more about Dulwich College Shanghai Puxi to reach out directly to parents and other community members from a variety of backgrounds, who are available to chat in just a few clicks.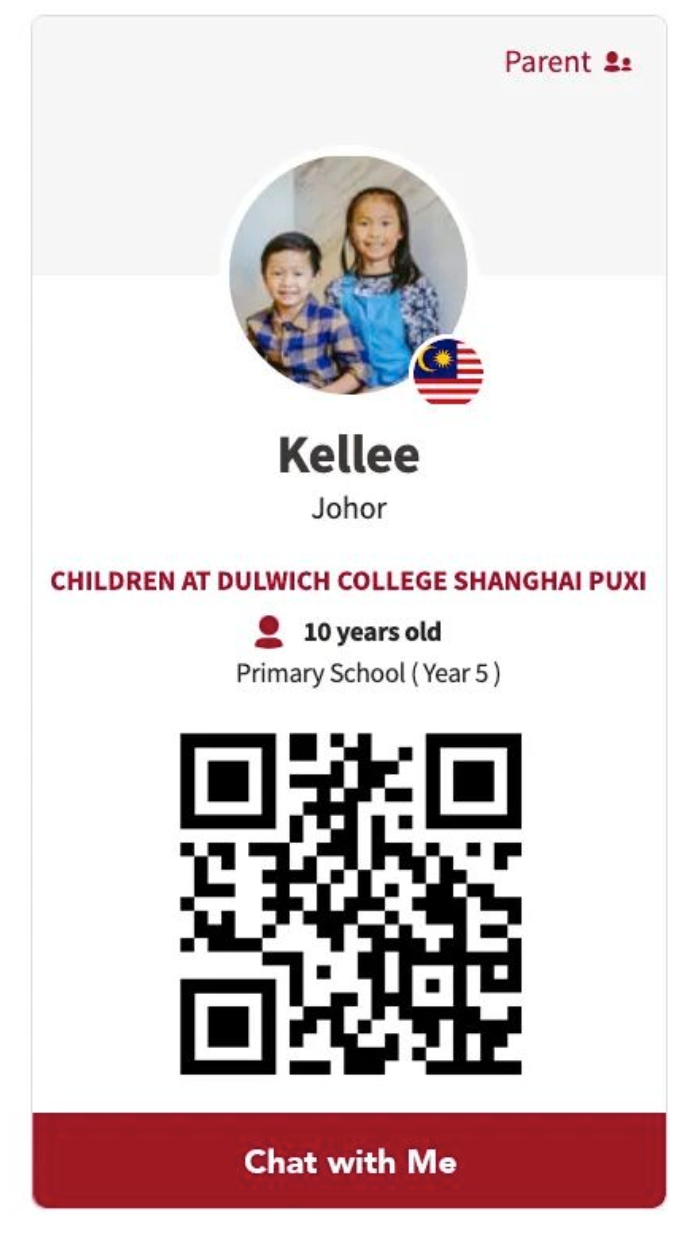 Q: Can you please tell us a bit about your family?
If you ask Maia where she's from, she will probably say "it's a bit complicated". Maia's father, Tony is a partner and managing director of IDEO, the design consultancy that brought us to Shanghai in 2008. What was meant to be a two-year sojourn evolved into a 14-year adventure where we got married, became parents… Shanghai has become our home. We have lived and worked in many countries around the world, including Italy, Spain, the Netherlands and Singapore. The notion of home is where we call and make it so; not necessarily where we were originally from. Tony was born in Hong Kong and went to boarding school in the UK at 11 – and having spent a significant period of his life there – still considers England home. I was born and raised in Malaysia, and moved to the United States to complete my undergrad degree and started my career there.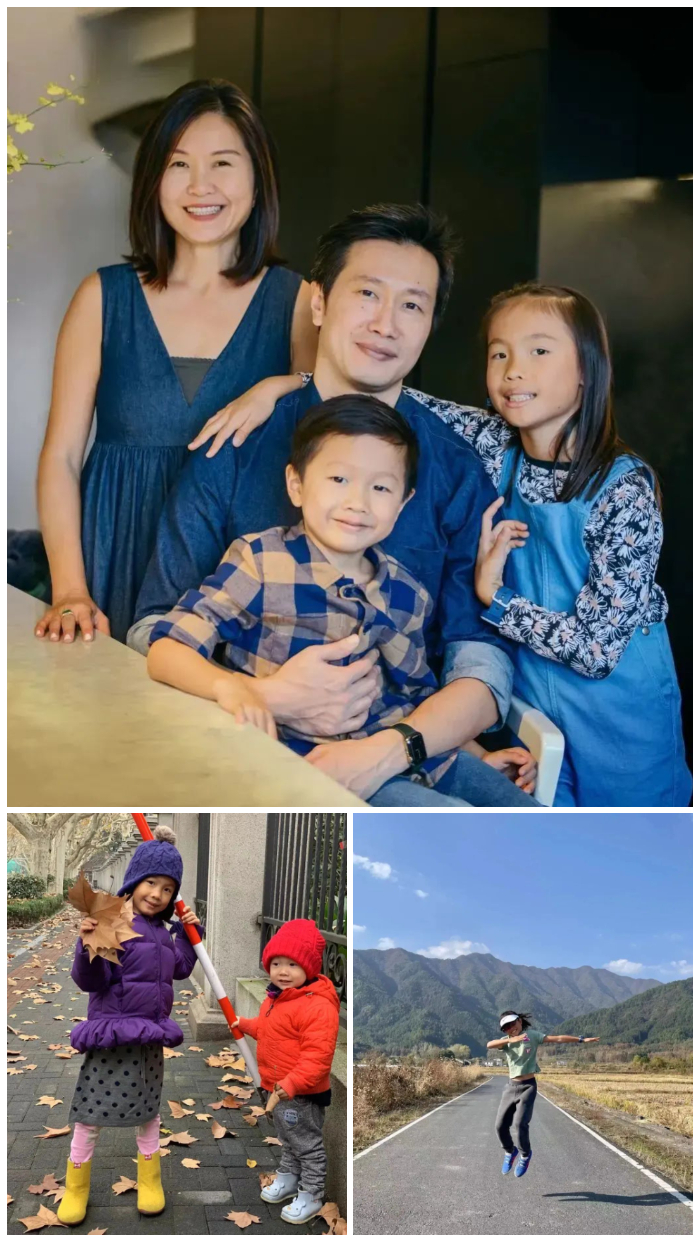 Maia is an intuitive 10-year-old with a big heart. She loves a good book, skateboarding and all kinds of sports. She has a younger brother and together they enjoy crafting original jokes and designing Lego scenes for stop-motion shorts. Shanghai is the only place she's ever lived having been born and raised here. As she holds a Hong Kong passport, the territory holds a special place in her heart. I have taught her about Hong Kong's history, and the history of her family lineage. This helps her make sense of everything, including her unique heritage and identity.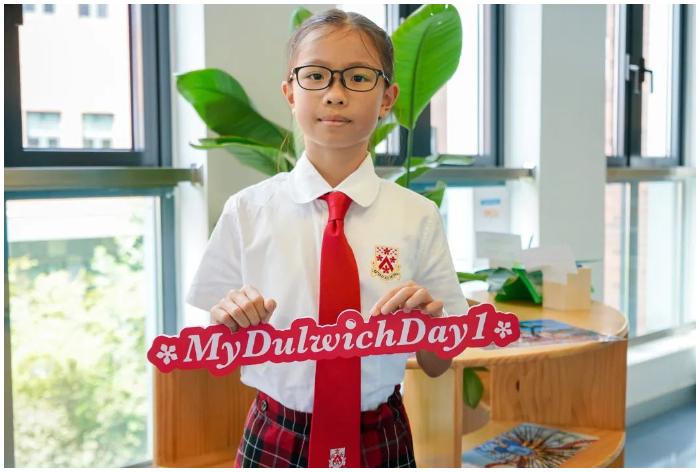 Q: Why did you choose Dulwich College Shanghai Puxi?
We had been searching for the best school for Maia and her brother for the past two years. It was a natural progression since Maia started at her former school since kindergarten. She would need a new environment, bigger space and sports facilities for secondary school.
" Students receive ample attention and time from their teachers "
We were delighted to discover that Dulwich College Shanghai Puxi has a relatively small student body. It's comparable to elite boarding schools where the class size is reasonable, and students receive ample attention and time from their teachers. If you look at top junior schools in the UK, the student body is usually small. Being a growing school also means that my child can make friend across the grades. It equates a caring and warm community. An anecdote to share: in the first month into school Maia was not so well and missed a day. The following day several of her classmates came to ask if she was ok. She was very touched. She said that in her old school where the class size was doubled, there was always at least one person who was absent, so I guess it was no big deal.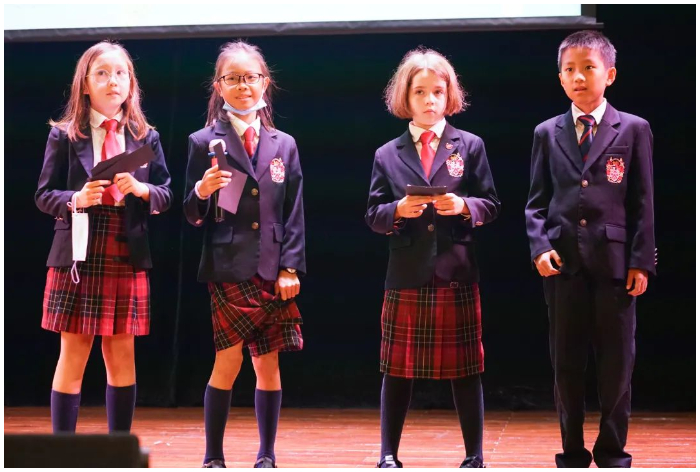 " The school is really progressive and well managed "
And as six-year-old school, Dulwich College Shanghai Puxi has an incredible entrepreneurial spirit among all the academic and non-academic staff. It is evident in everything they do, the way they run the school, the way they decide which activities has to happen despite post-COVID restraints. I have been telling my friends that the school is really progressive and well-managed. There was always something interesting going on to stimulate these little minds. The school spirit is very strong and it's like a big family. I am also extremely pleased that the literacy program is top-notch. Maia has a gift with words and has literary ambitions. I was worried that if she was not challenged enough, she would be stagnant in her progress. Thankfully at Dulwich, I can see that she is receiving a high level of stimulation for literacy and I am also able to follow her progress with the activities she is tasked on Seesaw, the learning and communication platform.
" The Chinese program is carefully tailored "
The other reason why we finally chose Dulwich College Shanghai Puxi after carefully researching all the other schools is the native Chinese program here. It offers a rigorous program where students receive four days of instruction and consistent assignments and character writing tests to retain their learning. I was fortunate to be connected with the mother of a Year 5 Taiwanese parent who was kind enough to send me screenshots of the textbooks and homework to give me an idea. It really helped me be informed. I saw that the program was on par with our former school which was known to be the forerunner in Mandarin instruction. At Dulwich College Shanghai Puxi the Chinese program is carefully tailored based on the Chinese national curriculum as well as IB requirements. The curriculum's pace and content makes more sense for my bilingual child who has an international worldview despite being a long-term Shanghai resident.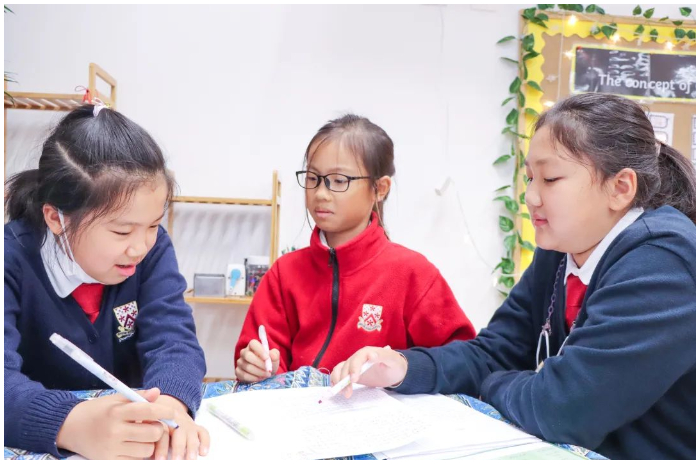 Q: As a new parent, how would you describe your experiences so far joining the College?
" They make me feel important and that my child and my family matter "
I was impressed by the professionalism of everyone; from the staff in charge of bus routes to the guard at the gates, and how responsive everyone is, including the teachers and school leaders. They are really approachable and really do care. I liked the care they take to write back whenever I have a question. They make me feel important and that my child and my family matter.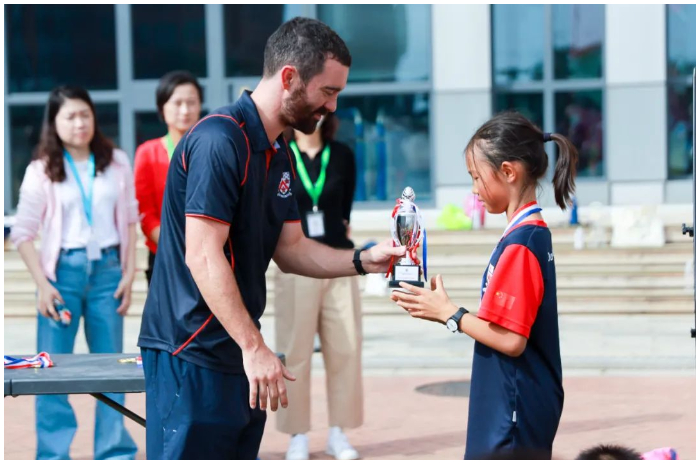 The amazing thing is that within six weeks of school, Maia has rehearsed and performed in a musical, trained and selected for the first girls football school team (and won the MVP trophy), went on her first away from parents school residential trip.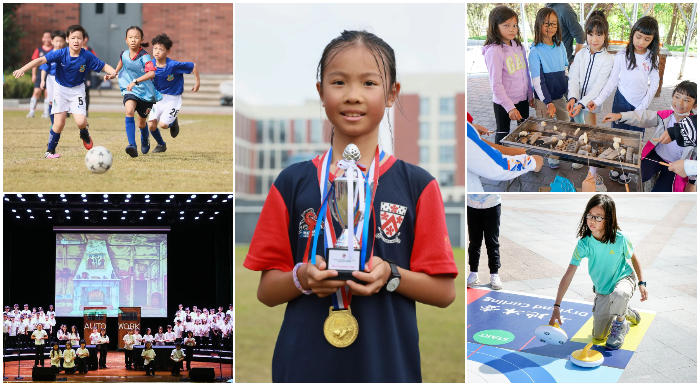 Another plus point to note is the communications structure of the school. Everything has been considered way ahead of time and carefully communicated to parents, so we feel we are in the loop and have a strong idea of what's going on with our children's lives at school.
Q: What changes have you observed in Maia since she joined the College?
" Joy emanates in everything she does and says "
She has become a new person literally. She comes home every day with stories to share. I can see that the new environment, new friends, and new thriving environment has made her really happy. This joy emanates in everything she does and says. Our mother-daughter relationship has improved vastly as a result. It's like she has come out of her shell.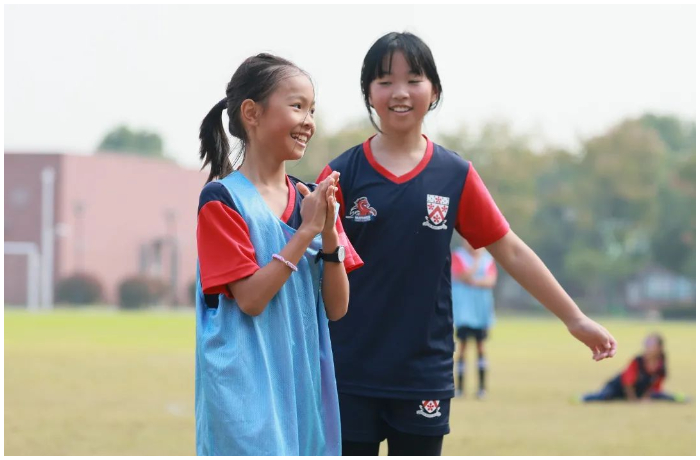 Q: What makes Dulwich College Shanghai Puxi special to you?
" When Maia came to school with us in mid-August for a tour, she asked us if she could join the school right away, this instant! "
Maia got really excited with the House sorting ceremony — we were in full suspense, wondering which House was she was going to be sorted into? I had become a little bit of a history buff since moving to China and got really excited when a book entitled Fortunate Sons was released in 2011. It chronicled the 120 Chinese boys who went to America and revolutionised the early Republic era. Of course, I knew who Yung was and I was thoroughly impressed with the naming of the Houses. Then later on I got really curious with Dulwich College International and did some digging and connected the dots! I think this was what made it really special to me. The fact that the descendants of China's own "Father of Studying Abroad" are running the show and obviously ensuring that they propagate Yung's heart for education. Of course, they will be pouring out their hearts and also be responsible stewards of this family business.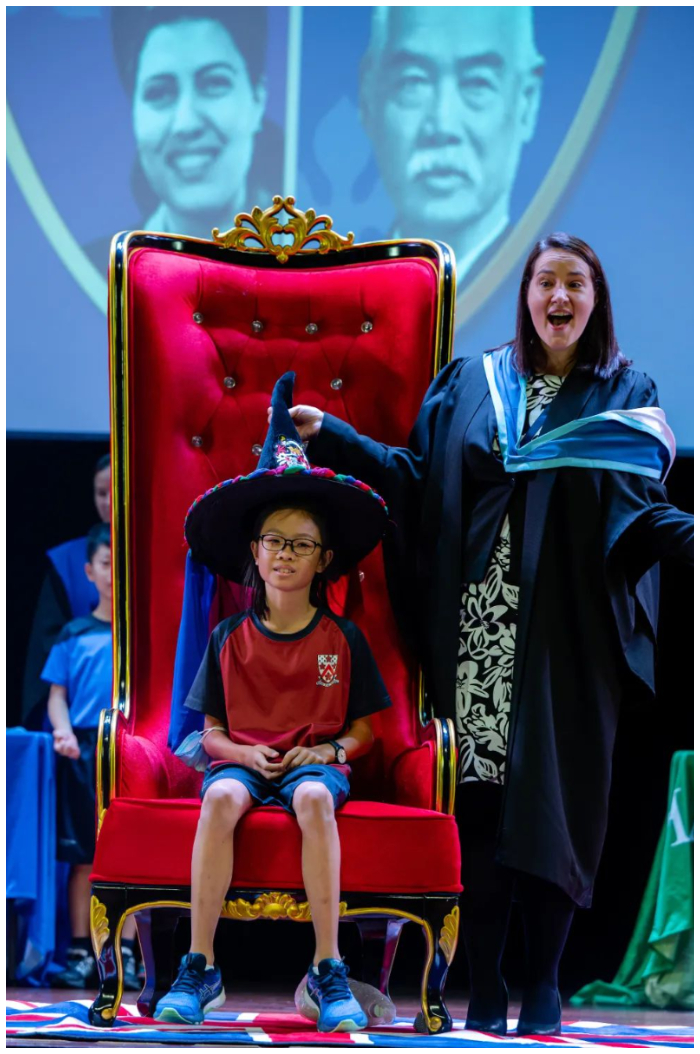 Before connecting these dots, my special moment was to see the historic salvaged bricks in the entrance facade. That came from the extensive research I did in August this year while deciding on the school transfer. It made sense that Dulwich College International cared so much about sustainability.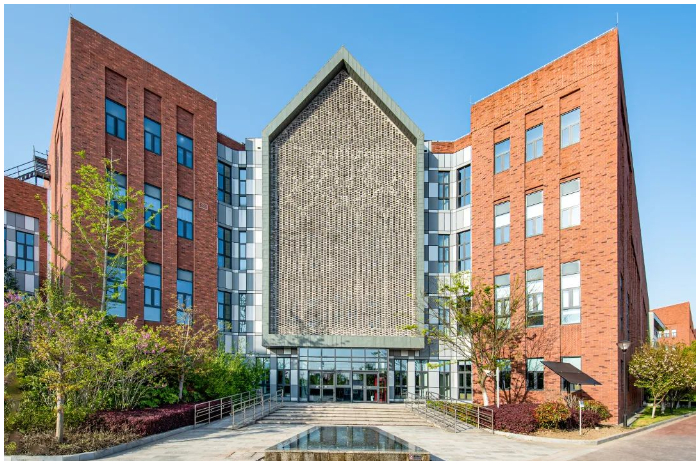 When Maia came to school with us in mid-August for a tour, she asked us if she could join the school right away, this instant!
Q: Do you have any advice for other parents thinking about joining the Dulwich College Shanghai Puxi community?
Dulwich College Shanghai Puxi was such a wonderful discovery for our family. It was almost like Shanghai's best kept secret to me. I would say distance is not a problem — it's my trade-off for a brilliant education for my child. We live downtown in the French Concession, and my child takes a bus commute each day. She gets to chat (socialise), take a nap, or have some quiet time to reflect upon her day. I see it as my trade-off for stellar education and a joyful wholesome child.
If you would like to reach out to Kellee for a chat on our Ambassador Platform, scan the QR code below or click 'HERE' at the end of the article.

If you are interested in learning more about Dulwich College Shanghai Puxi community, reach out to our Admissions Team directly.
Admissions Hotline
————
Scan the QR Code to Connect

Admissions Telephone
————
(+86) 21 3329 9310
Admissions Email
————