Making a Difference Together: Dulwich Puxi Winter Ball 2022
We would like to give our hearty congratulations to the Dulwich College Shanghai Puxi community who, through the 2022 Winter Ball, raised over 60,000RMB for two causes that are close our hearts; Veal Reyoung School through our partnership with United World Schools, and the Bangliang Gibbon National Nature Reserve through Shanghai Roots and Shoots Million Tree Project.
Co-organised between Dulwich College Shanghai Puxi and the Friends of Dulwich (FOD), the annual Winter Ball is one of the premiere events in our social calendar where parents, staff and the broader community celebrate an evening of fun and fine dining in support of good causes. Our community is guided by our College Values; Aim High. Work Hard. Be Kind and Respectful. Make a Difference. We model these values Together as a community, and through our strong commitment to service, sustainability, and global citizenship we engage in a wide range of service initiatives each year. This year was no exception. We are proud of our community for coming together in the spirit of giving and Making a Difference Together.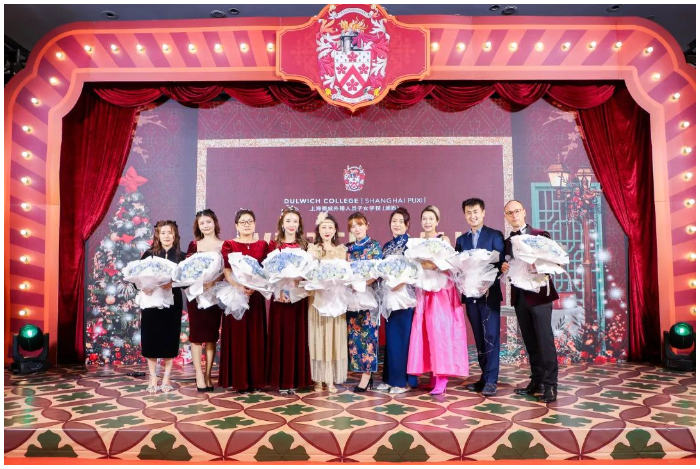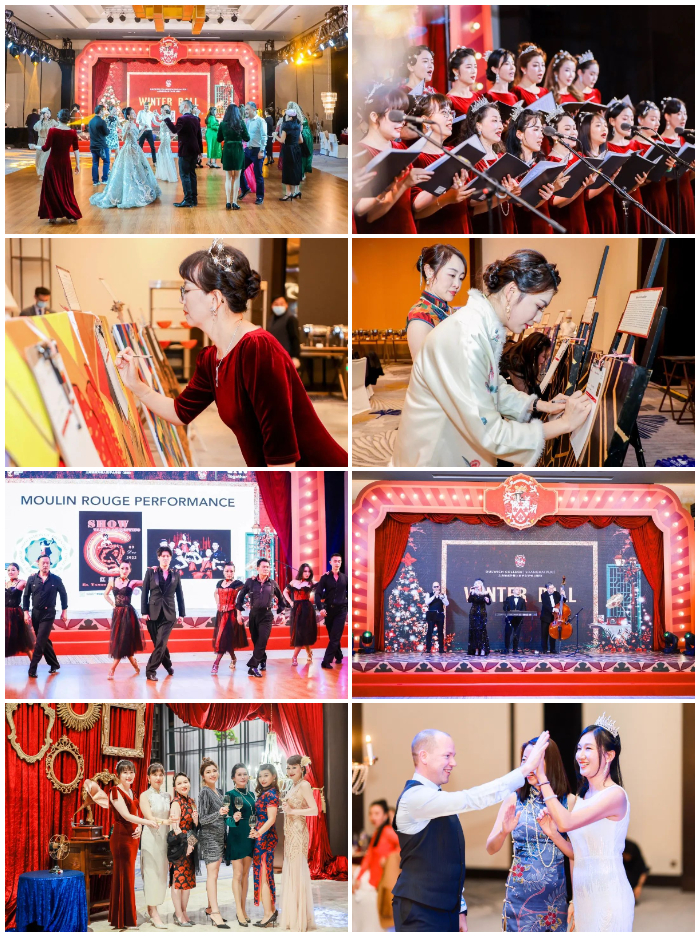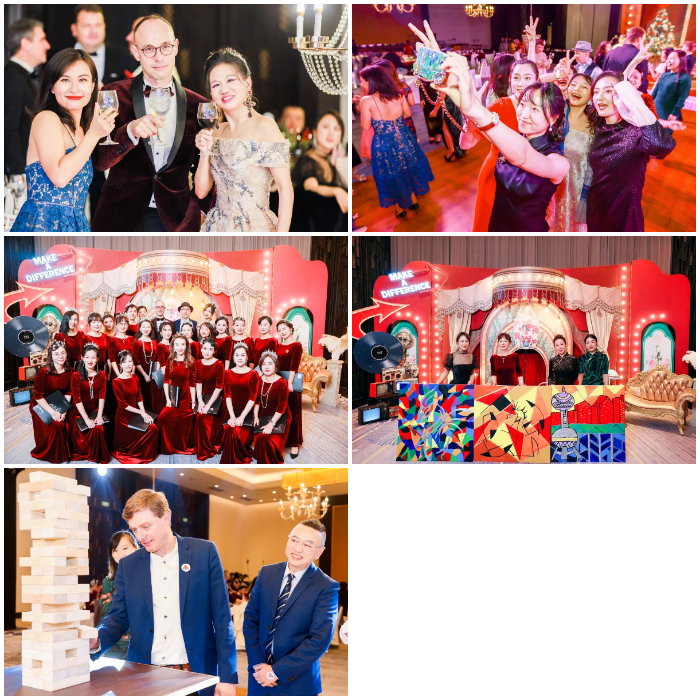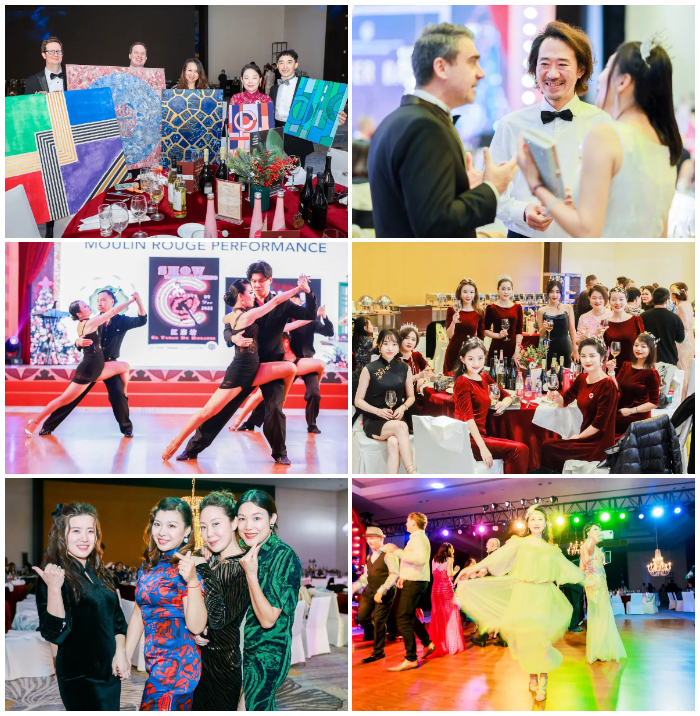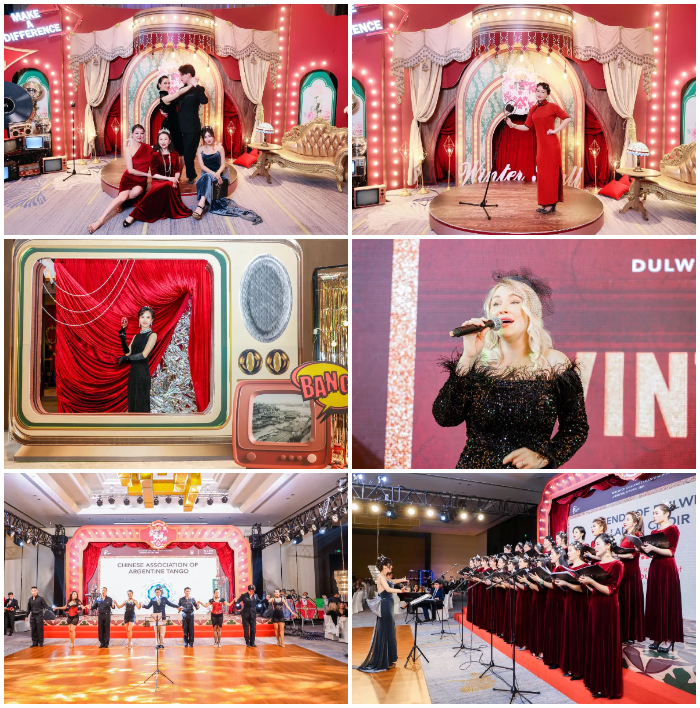 Once again, proceeds from this years' Winter Ball will be used to support two great causes:
United World Schools: Veal Reyoung School
————

The College has committed to annually funding the £8,000GBP running costs of Veal Reyoung school in rural Cambodia through our partnership with United World Schools. As a school community, we have successfully funded our commitment for the past three academic years through a range of fundraising events, including the Winter Ball. As a result of these efforts, the students of Veal Reyoung School have been able to receive a life-changing education.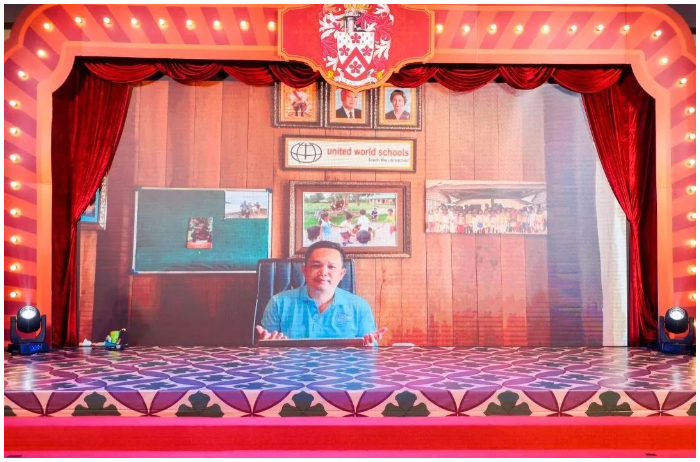 Shanghai Roots and Shoots, Million Tree Project: Bangliang Gibbon National Nature Reserve
————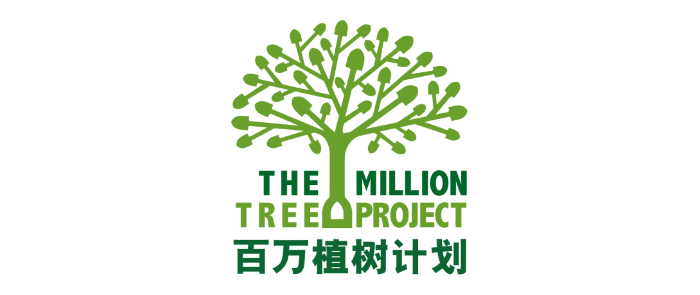 A portion of the proceeds raised through this years' Winter Ball will once again be donated to the Shanghai Roots and Shoots Million Tree Project initiative to save the Cao Vit Gibbon. The Million Tree Project will collaborate with Bangliang Gibbon National Nature Reserve to plant trees for habitat restoration. Also known as the Eastern Black Crested Gibbon, the Cao Vit gibbon was considered extinct for over half a century, but was rediscovered in Vietnam and China in early 2000s. As one of the most endangered primates, these gibbons rely on trees as their food source, sleeping spaces and territory. Due to deforestation, their habitat is fragmented. Planting trees and ensuring their ongoing health and growth is crucial to the survival and revival of this precious species.
An additional benefit to this portion of the donation is that it will partially offset the carbon footprint of the event.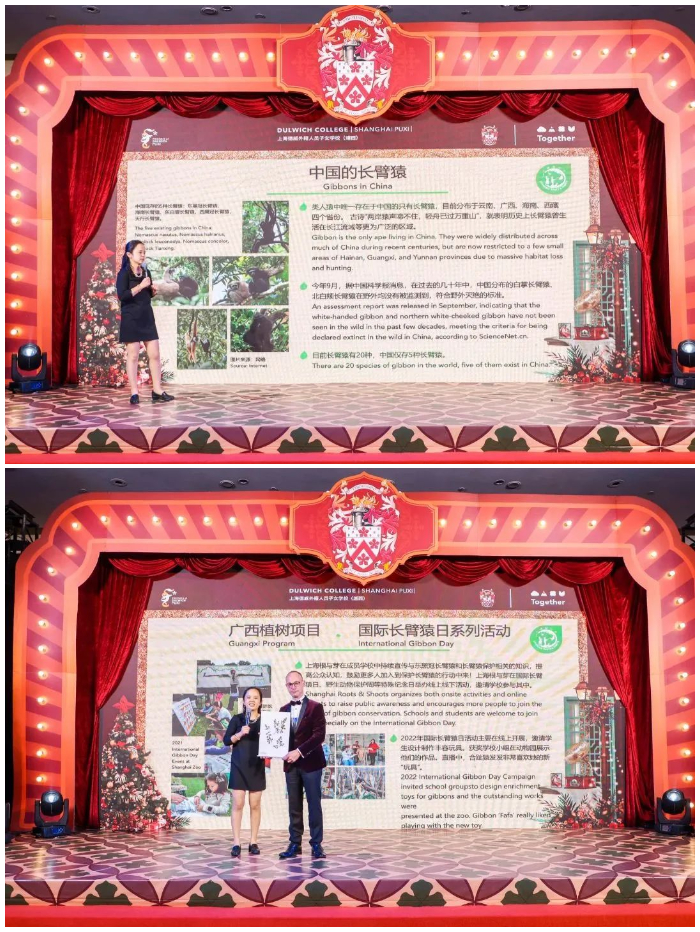 Making a Difference Together as a Community
————
The fundraising for this years' Winter Ball came from two activities; a raffle for prizes donated by our generous event sponsors, and a silent auction of artwork created by Dulwich College Shanghai Puxi students.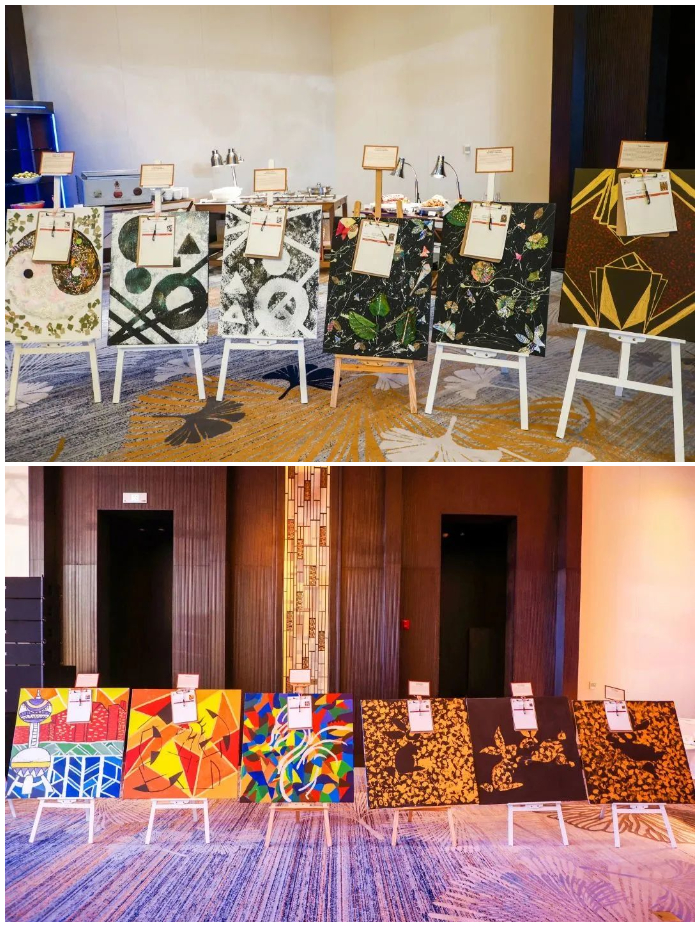 Our students took their artistic talents to another level this year, with pieces reflecting the theme of the evening, Classic Shanghai. The thought provoking and inspiring student artwork captured the hearts of those in attendance, and the bidding war was fierce. Below are some excerpts from the artwork descriptions: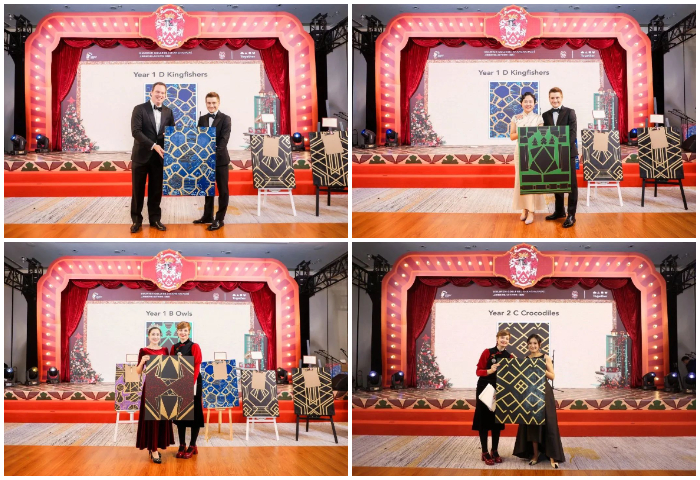 Year 1 explored the work of George Seurat, Wassily Kadinsky, Jackson Pollock and Vincent Van Gogh; using their work as inspiration for creating the Winter Ball artwork. Students learnt about the style of Art Deco but agreed they wanted to add some extra colour to make their creations more eye-catching. They decided to use the House colours (Red, Green, Blue and Purple) to complement the black and gold.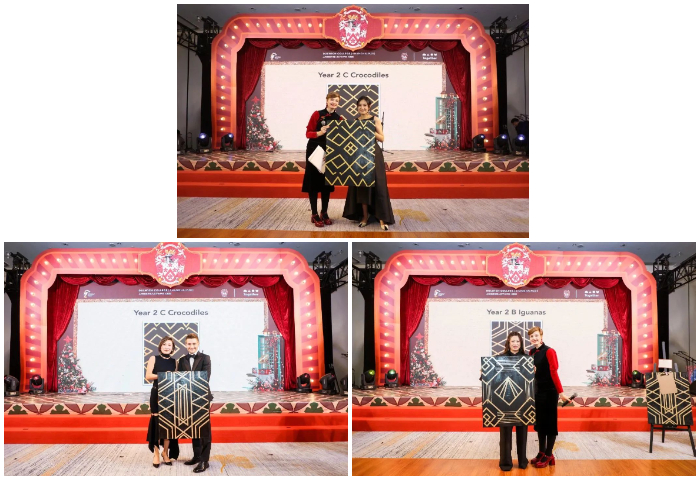 Year 2 explored Art Deco; looking at paintings, sculptures and architecture and discussing their similarities and differences. The children were especially interested in the geometric patterns found in many Art Deco designs and investigated the types of lines and 2D shapes hidden in works of art from this period. Year 2 also explored Art Deco architecture here in Shanghai and were amazed by how many of the buildings they have visited were designed in this style. In their explorations, the children identified black and gold as common colours and wanted to create geometric patterns in these patterns, taking their favourite parts of the paintings and stained-glass windows they had looked at. Creating these stunning artworks was a time-consuming process! As the children wanted the lines to be gold, they washed the canvases in this colour paint and let them dry before meticulously applying masking tape to make the geometric pattern. The canvases were then painted again with black paint and left to dry so that the children could reveal the intricate designs beneath!
Serena from Year 5 Gryphons wrote this about their inspirational artwork: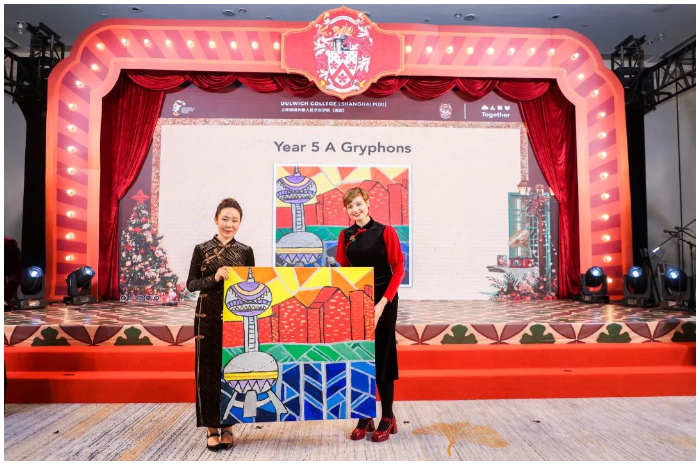 A saffron sky sits above the land and earth, splotches of amber shading the vast canvas. The shapes of creamy orange shift into and reflect the objects below the skies. Why is the sky so carefree? Because this artwork tricks your eyesight into forever stretching into an endless distance, far past the horizon. A rich, crimson-bricked school stands in the skyline, the tops reaching for the angelic amber clouds above it, covering the skyline that separates the sky from land, cheering happily as it catches one dancing cloud, and jovially pulls it down. On the leafy path in front of the building, triangles of lime green and stripes of enchanting turquoise lounges in the background of enticing emerald. A river, which reaches under the feet of the red brick building, ripples in the sunset gleam, murmuring soft tunes to the shards of silver, cyan and stunning sapphire on top of it. The tall, smiling Pearl Tower reaches the top of sky, covering the foreground. Its many legs sturdily pad the ground as it waves to each and everybody below it. Violet and gold necklaces hang across the upper pearl; mauve and lemon-yellow sashes tied around the bottom. Overall, the view is familiar, yet striking and different. Inspired by the art-deco movement and the abstract art of the 1920s.
Maia from Year 5 Dragon Class wrote the following to describe the thought process and creation of their class's artwork: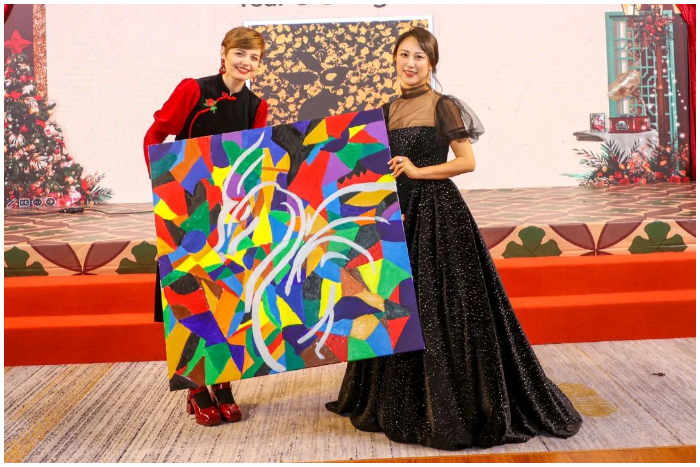 After being inspired by our studies of 1920s abstract art, our abstract, covered with not only glamorous colours, but also with our creativity, was made. We wanted to create something we could be proud of, as well as something which demonstrates our care for charity and education. Splotches of stunning tones cover the canvas, as an elegant dragon delicately outlined with light silver brush strokes poses in the centre of the piece. Dashed delightfully across the canvas, hues of golden brown and yellow brighten this artwork, and dusky black and navy-blue clashes playfully with the brown and yellow. Other colours make this artwork delightful and joyful, with a single view of this artwork undoubtedly clearing your mind of worries. Not only do these colours, but also its bold shapes and forms, capture a viewer's attention. Triangles, squares, and semi-circles fill the canvas from top to bottom, as the dragon scrambles around the huge canvas, smiling warmly at you, as you admire in awe.
With help from our community, including our kind and understanding teachers, we painted these wide silhouettes and wanted to share our art proudly. Everything on the canvas stands out, especially the silky dragon, and surely this striking piece would make a fine addition to any wall in your home.
Thank you to everyone who supported and participated in the Winter Ball. We have raised a record amount for two important causes. Your contributions will have a lasting impact, and truly embody our College value of Making a Difference Together!
Thank you to this year's event sponsors:
Diamond Sponsors