Dulwich College Shanghai Puxi is considered to be an exemplary employer of international teachers in China and in this social media series,
"The Dulwich Difference For Teachers",
our teachers share how Dulwich College Puxi has been a supportive and progressive employer for them.
Recruiting Now For August 2021!
We are a growing school so if you are an outstanding expat teacher in China and looking for your next move to Shanghai, please get in touch with us.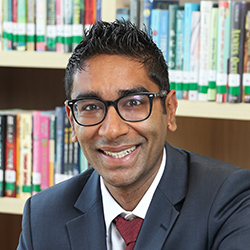 My name is Rohan and I am a senior school science teacher.

I would have to say that the culture at Dulwich College Puxi is very balanced with regards to work and social in the senior school. My work, along with expectations for solid outcomes is intense, but manageable. The majority of my work is very purposeful. I do find myself always busy, however most of what I do is directly targeted towards growing and improving the Science department, and I am trusted to complete this to the very best of my ability. I cannot overstate how important this is to my job satisfaction. I have a really clear sense of purpose working at Dulwich College Puxi and because of this, I totally buy in. Within my role, I am responsible for pastoral procedures and academic processes beyond basic teaching and learning. I create assessments and develop IB course outlines.
My favourite aspect of working at Dulwich is very much the trust and independence given to me to get on and achieve in the classroom. I am held to a very high standard and there is plenty of challenge, but I do not feel micro-managed, nor have top down classroom strategies forced upon me. This is easily my favourite part of working at the College.
Socially, there is always something going on and I have an excellent social network with colleagues all across the school which I feel very happy dipping in and out as and how I want to. Whether it's weekend socials or staff sports teams, there is plenty going on.
Wellbeing is a key focus for employees at Dulwich and my line manager is always keen to minimize any unnecessary work for me and to allow me direct all my focus and attention towards senior school science. This is the biggest factor for my wellbeing as all work is meaningful and allows me to best utilise my time. This allows a healthy work life balance which is key. Additionally I find internal communication to be efficient and respectful, which also helps to promote wellbeing.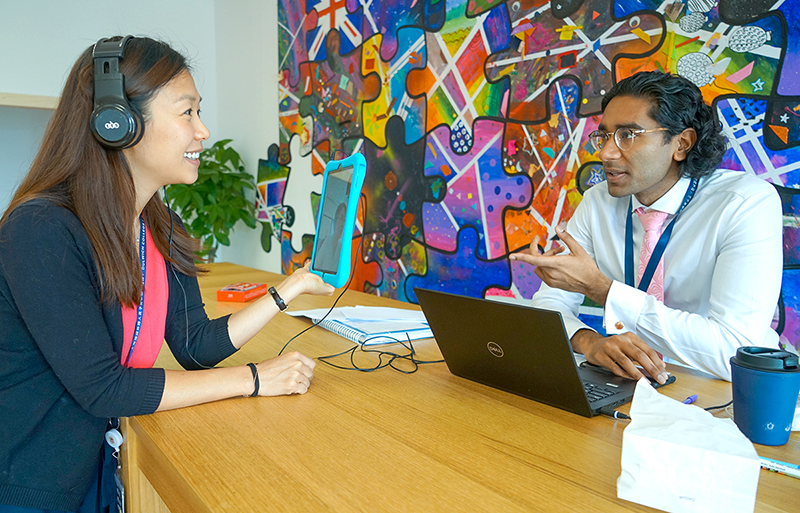 Interested in knowing more about working at Dulwich?
Dulwich College Shanghai Puxi is located 40 minutes from downtown Shanghai. Teachers at Dulwich are well remunerated with a generous salary which is increased annually. We offer very attractive benefits including quality apartment accommodation, transport to and from campus, full medical insurance, flights home, meal and laundry allowances, and in selected positions, tuition fees paid for up to two children. Dulwich aims to attract high performing individuals and we support staff with generous professional learning opportunities to encourage growth. Dulwich College Puxi is part of a family of schools with 13 colleges and schools across China, Singapore, Myanmar and the UK and provides exciting prospects for career development and promotion.
Our College is committed to safeguarding and promoting the welfare of all the students in our care and expects all applicants to share this commitment. We follow safe recruitment practice, and appointments are subject to an interview, satisfactory references as well as identity and criminal record checks. All successful applicants must also be able to meet visa requirements to work in China, including at least 2 years' teaching experience.