Dulwich College Shanghai Puxi is considered to be an exemplary employer of international teachers in China and in this social media series,
"The Dulwich Difference For Teachers",
our teachers share how Dulwich College Puxi has been a supportive and progressive employer for them.
Recruiting Now For August 2021!
We are a growing school so if you are an outstanding expat teacher in China and looking for your next move to Shanghai, please get in touch with us.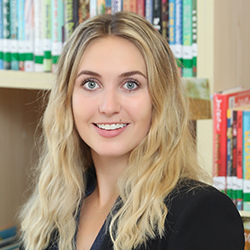 I am an expat living and working in Shanghai. My place of work is now happily on summer holidays. My students and my colleagues are all taking a very well earned break after finishing our challenging academic year. As a sports teacher with leadership responsibilities, I am both a team player and a coach. For me, learning is constant and this year has taught me many important lessons – one being the importance of a positive culture in your workplace.

I think the best word to sum up the workplace culture at Dulwich College Puxi is supportive.
From professional development opportunities to friendly staff and leadership, I have always felt welcome and surrounded by kind and helpful people. And the range of support is wide - from someone bringing a coffee on a busy day, to having a coaching conversation with me, or even helping me with work needs.
My favourite aspect of working at Dulwich is quite simply, the people.
It really is a community between our staff, parents and students. And despite having to make some really tough calls, the leadership team at Dulwich College Puxi have wellbeing at the heart of their decisions, and this makes a huge difference to me, to our staff and to our students. At the height of the Covid pandemic, Dulwich College Puxi provided travel assistance, increased our living allowances, and even sent us a generous care package during our home quarantine periods.
Dulwich has also provided me with significant training and professional development. Through Covid, I reflected on my experience of Dulwich's Accelerate Programme, for development of leaders. It's a programme which helps to develop personal leadership skills, and heightens your understanding of others' needs and wants, and how to get better outcomes.
So if you are looking to make your next career move, be sure to check out the culture of a workplace. Is it a positive place where you are going to be supported, and where you are going to grow, through ups and downs? Dulwich College Puxi has been that for me.

Interested in knowing more about working at Dulwich?
Dulwich College Shanghai Puxi is located 40 minutes from downtown Shanghai. Teachers at Dulwich are well remunerated with a generous salary which is increased annually. We offer very attractive benefits including quality apartment accommodation, transport to and from campus, full medical insurance, flights home, meal and laundry allowances, and in selected positions, tuition fees paid for up to two children. Dulwich aims to attract high performing individuals and we support staff with generous professional learning opportunities to encourage growth. Dulwich College Puxi is part of a family of schools with 13 colleges and schools across China, Singapore, Myanmar and the UK and provides exciting prospects for career development and promotion.
Our College is committed to safeguarding and promoting the welfare of all the students in our care and expects all applicants to share this commitment. We follow safe recruitment practice, and appointments are subject to an interview, satisfactory references as well as identity and criminal record checks. All successful applicants must also be able to meet visa requirements to work in China, including at least 2 years' teaching experience.