Dulwich College Shanghai Puxi Accredited as SAT Testing Centre
In November, Dulwich College Shanghai Puxi became an officially accredited SAT testing centre. We know this is an important milestone for the College, as this provides a competitive advantage to those of our students who are planning on applying for universities in the United States of America. This academic year our cohort of Year 11 students will complete their IGCSE examinations, before embarking on the IB Diploma Programme. This is a critical time in their educational journey, and we are proud to be able to support this by allowing those aiming for universities in the United States to sit their SATs on campus.
We know from historical data that the United States of America is a key university destination for many of our Dulwich College International alumni. American passport holders represent a significant proportion of the student body at Dulwich College Shanghai Puxi, and historically more than one third of Dulwich College International alumni have chosen to pursue their further education in the United States. While New York University (NYU) is the US university that has received the most DCI graduates, Dulwich alumni are represented at every American Ivy League institution.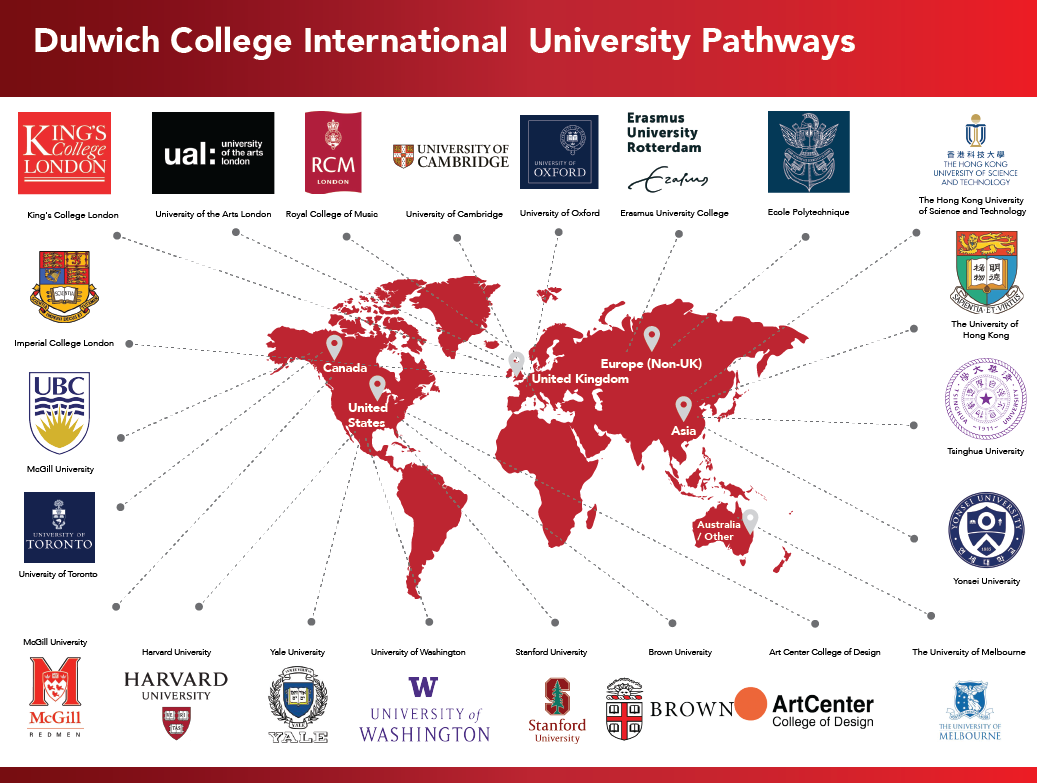 The Dulwich vision and mission are underpinned by the motto, Detur Pons Mundo: Building Bridges to the World. While proudly British by heritage, Dulwich College Shanghai Puxi caters for a diverse student population and is committed to providing the best available educational pathways to our families, regardless of university destination. Pairing the strengths of a rigorous IGCSE and IB Diploma Programme with a strong university guidance programme puts Dulwich College Shanghai Puxi students in a strong position for their university applications world-wide. The ability to sit SATs on campus provides an additional benefit to those students who are considering further education in the United States.
Academic excellence continues to be the cornerstone of Dulwich College. This year, the Dulwich College International family of schools are very proud to celebrate another year of stellar academic achievements of our graduating class – their hard work, resilience and maturity as our students shine brighter than ever in such an unusual year. Across the Group, our students averaged a score of 37 points out of a total possible 45, high above the global average of 29.9. One in 3 of our students achieved over 40 points and 7 of our students achieved a perfect score.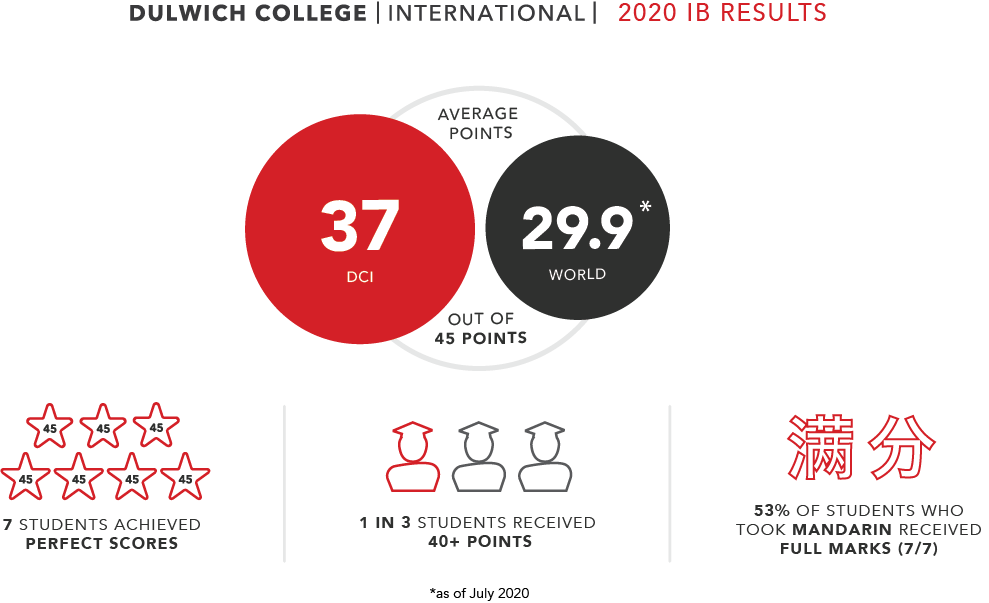 The results are an important part of the journey towards a great university education. Our students this year are heading to a range of world leading universities, including Stanford, Brown, Durham, Tsinghua, Royal Northern College of Music, HKUST, Imperial College, Barnard, Tufts, NYU Abu Dhabi, London School of Economics, NYU Stern Business School and many more, to study a diversity of subjects including psychology, international business, medicine, opera, social work, history, acting, politics and international relations, biochemistry, marine biology, pharmacy, and many more.
News of becoming an accredited SAT testing centre caps of a very successful first term here at Dulwich College Shanghai Puxi. While 2020 has been a challenging year, we have not let challenges get in the way of providing a rigorous academic programme and wide range of extra-curricular activities, as well as some truly memorable community events.
If your child is considering applying for universities in the United States of America, there is no better time than now to consider Senior School at Dulwich College Shanghai Puxi.
Our Admissions Team at Dulwich College Shanghai Puxi are currently accepting expressions of interest for Term 2 of the 2020-2021 academic year in selected classes, and from those seeking to join in the 2021-2022 academic year. With several year levels full or near capacity, the College encourages early applications in order to avoid disappointment.
Families interested in learning more about Dulwich College Shanghai Puxi can join one of our weekly Virtual Campus Tours by clicking link here or scanning the QR code below.