Term 1 Creative Arts Excellence at Dulwich College Shanghai Puxi
Dulwich College Shanghai Puxi is known for providing a rigorous academic programme. Indeed, rigour is at the forefront of the educational provision at the College. Yet, our students are also well-known for being confident public speakers and performers. We achieve this through our deep commitment to providing a world-class and engaging holistic curriculum. A core tenet of this holistic education is, naturally, the creative and performing arts. By combining academic rigour with a wide variety of co-curricular opportunities, our students are able to become the very best versions of themselves, and Graduate Worldwise: equipped with the 21st century skills required to thrive as global citizens.
Despite the challenges of 2020, the creative arts continue to thrive at Dulwich College Shanghai Puxi. Over the course of term 1 our students have taken advantage of a wide range of opportunities to build their confidence, public speaking and performing skills, and demonstrate their musical talent.
Below, Mr. Haslett, Director of Creative Arts, takes a look back at the impressive and inspiring work of our students in Term 1.
Over the course of the first term our students have been extremely busy preparing for the many events on offer here at the College and in the wider community. It has been very exciting to see the students returning to their after-school activities and contributing to the many different ensembles on offer. Our students are always willing and keen to put themselves forward for the various opportunities on offer and this term has been no exception. Whether it be our weekly Community Singing session for primary, or Whole School Assembly for senior students, performance spaces always fill up very quickly!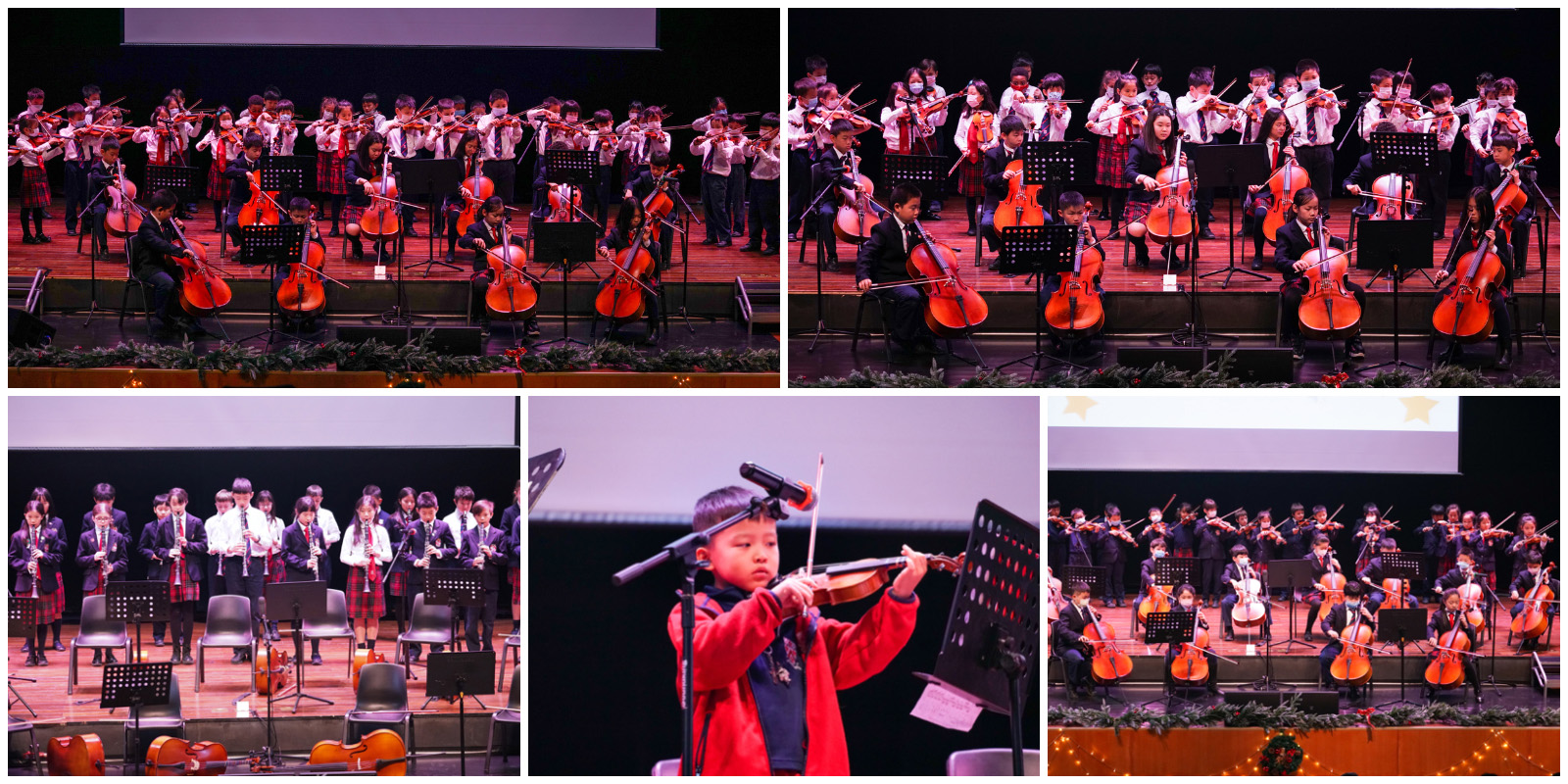 Mid-Autumn Festival is one of the first major performances in each academic year, and this year's performance was yet another inspiring celebration of our local context.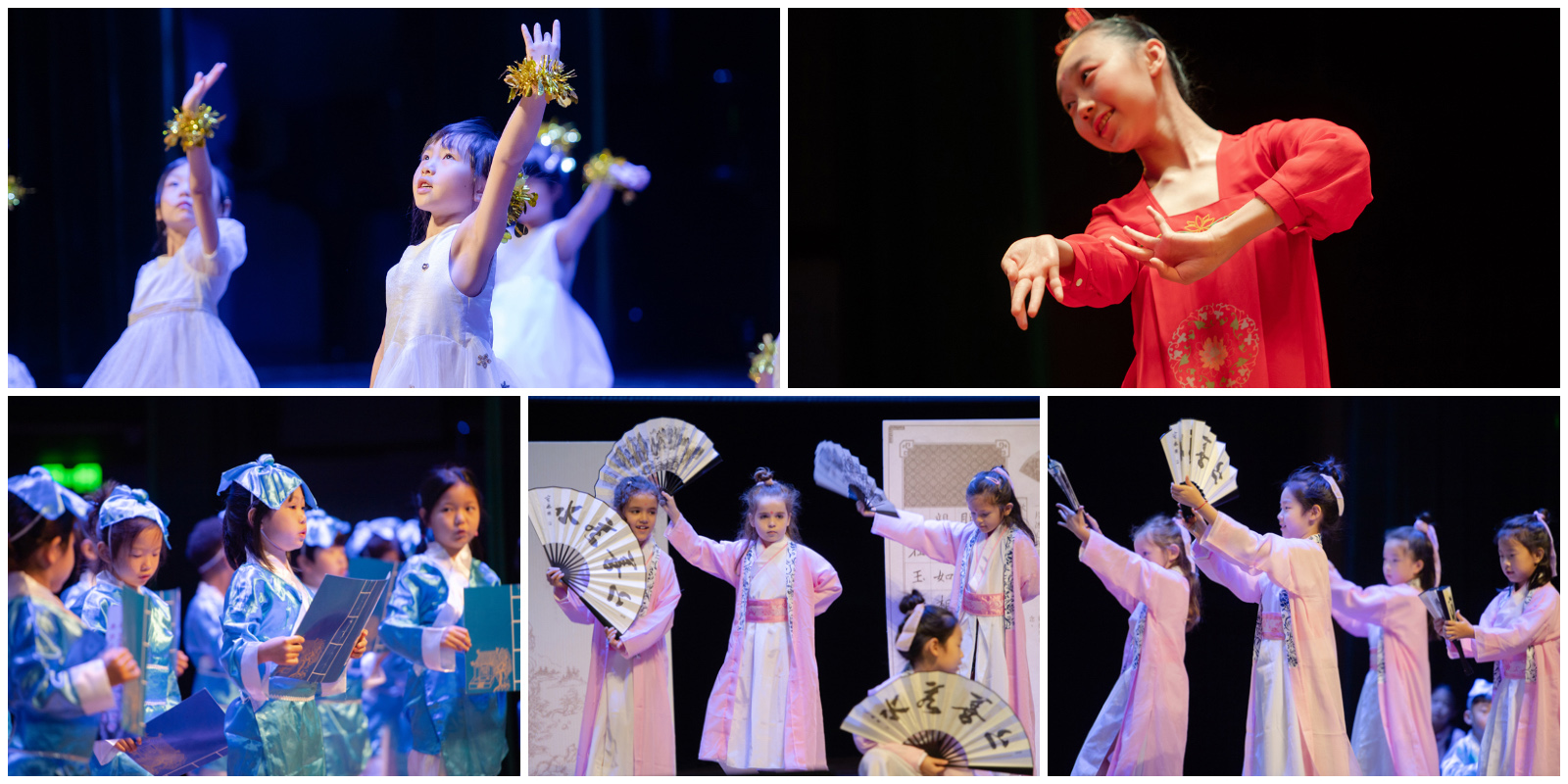 The Christmas Season is always a great time of year for students to gain valuable experience performing as a soloist or as part of an ensemble. The Winter Ball at the Intercontinental, Shanghai Wonderland gave an opportunity for students of all ages to perform to our parent community, with over thirty students putting themselves forward for audition. Those lucky enough to participate put on a wonderful display of solo and ensemble musical performances as well as dancing.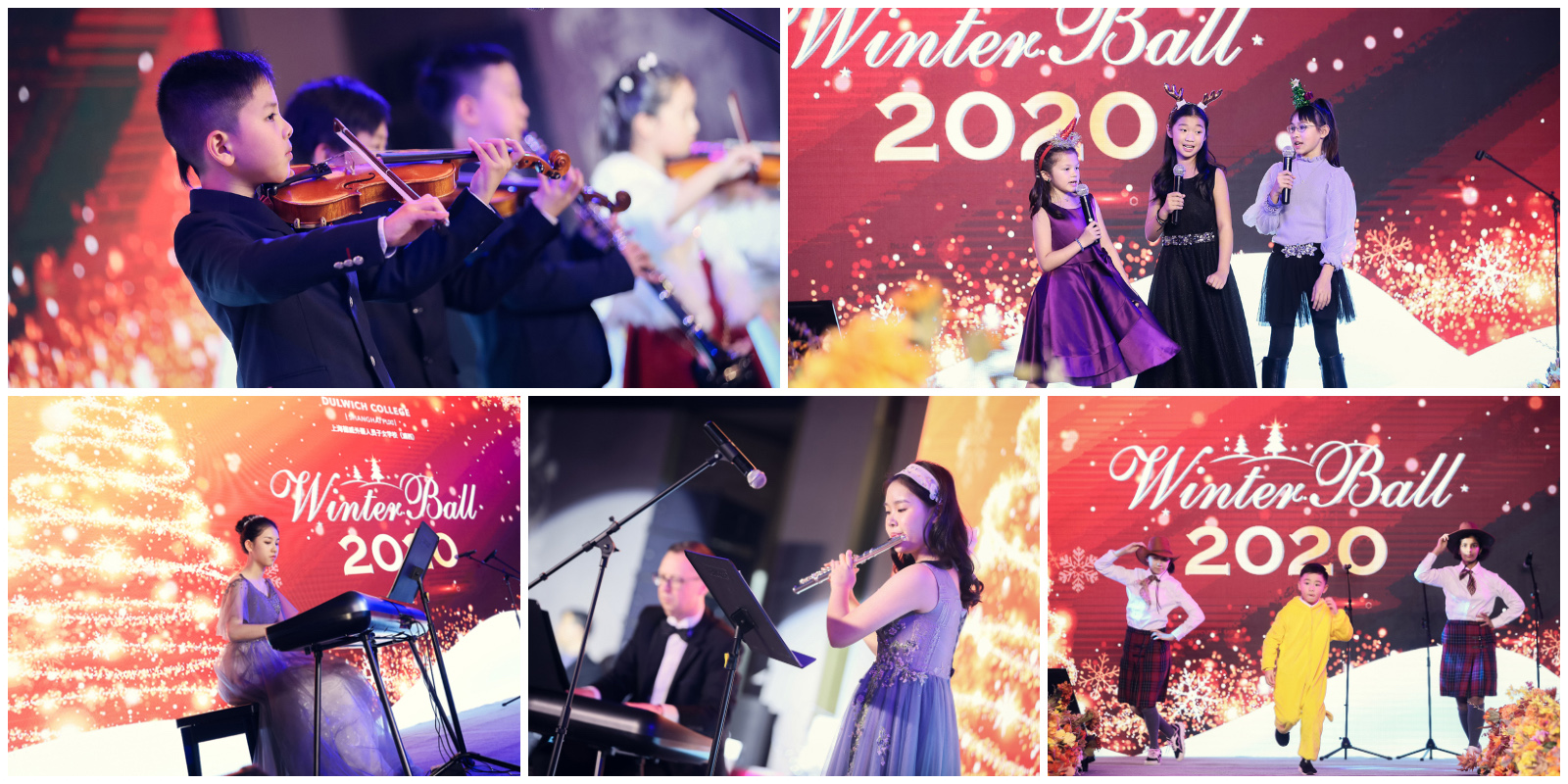 Both our Junior and Senior Orchestras worked incredibly hard to prepare for the Dulwich College Shanghai Puxi Tree Lighting and Winter Concert on Thursday, 26 November. Junior Orchestra performed a range of Christmas themed pieces, such as 'The March' form the Nutcracker Suite, Let it Snow!, and Jingle Bells, while the Senior Orchestra performed an arrangement of Prince of Egypt as well as A Christmas Suite. Our newly formed Wind Band gave their first performance, a rendition of Santa Claus is Coming to Town.
We have had a terrific uptake for our Junior Choir, with 48 students signing up this term. The students not only prepared pieces for the Christmas Tree Lighting at school, but also a selection of traditional Carols for a second performance at the Intercontinental Hotel, Jing'An on Thursday 3rd December.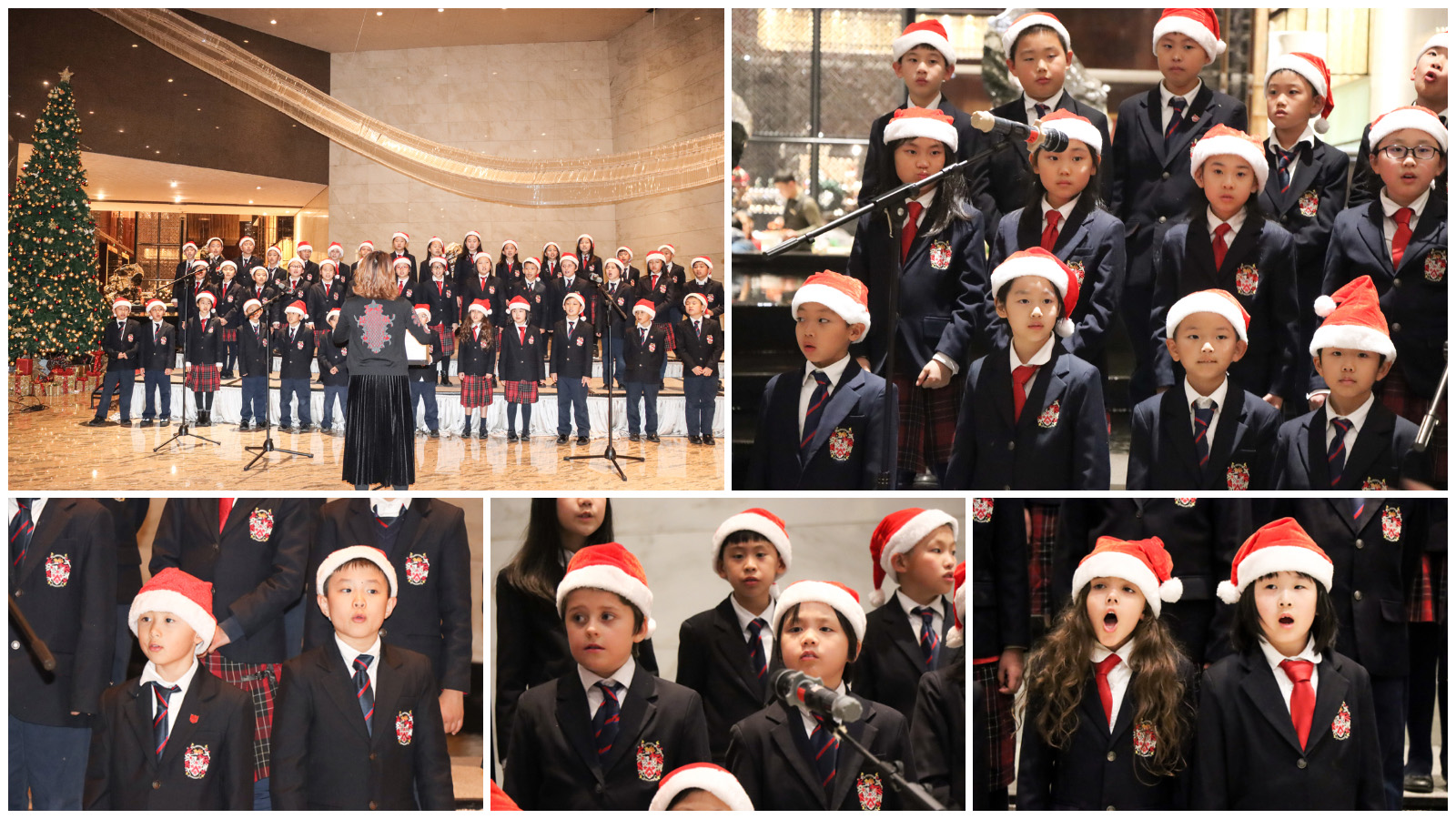 Our Senior Choir, Forte, prepared and performed a Latin American version of We Need a Little Christmas and their own version of Carol of the Bells. Along with the Year 5 Junior Choir students, they performed at the Amanyangyun Hotel on Friday 4th December for their Tree Lighting and Winter Bizarre event. Their performances were incredibly well received.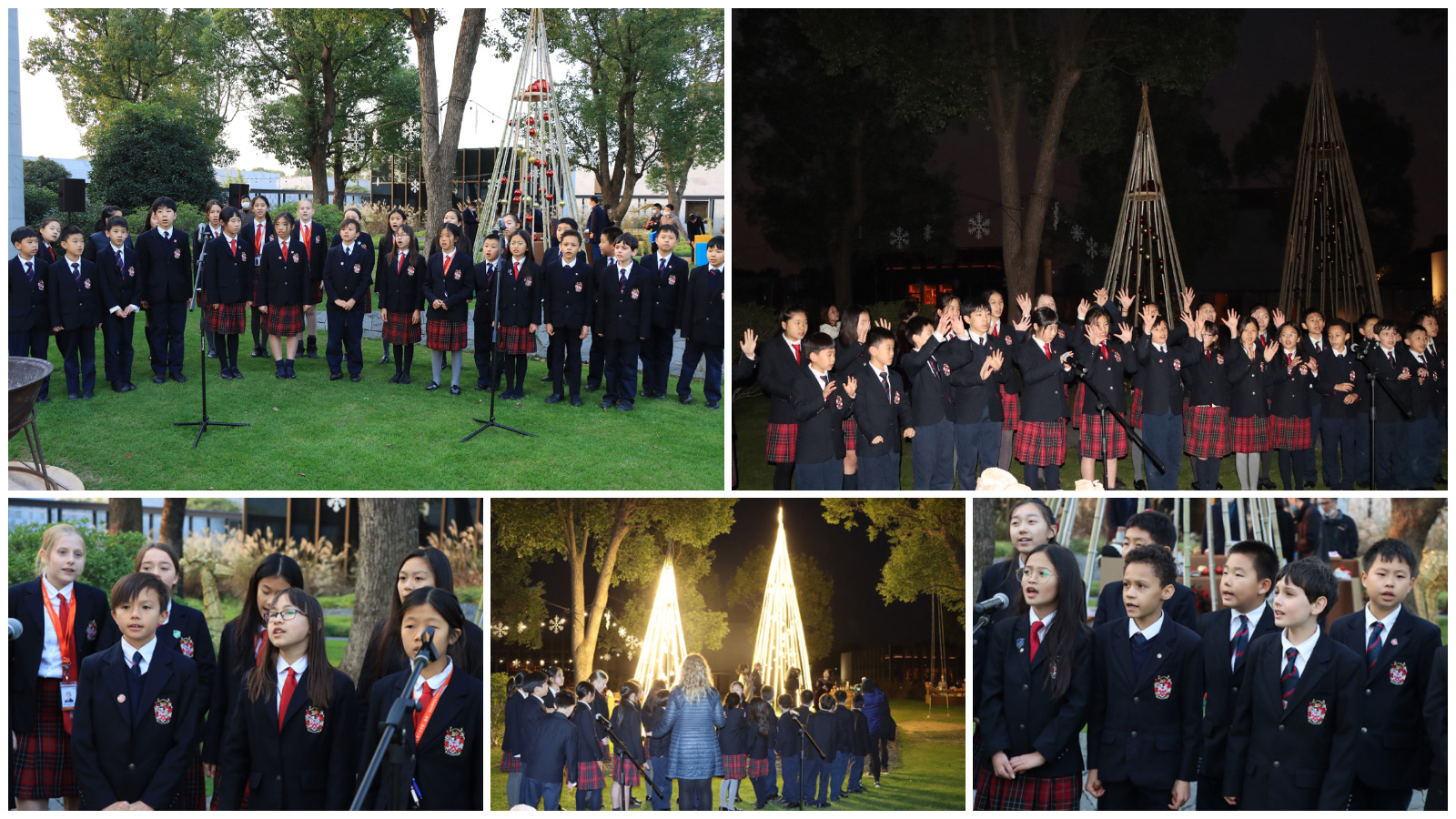 Students from right across the school were busy preparing for the Christmas period – from Early Years up to our Senior School! Year 2 students put on a beautiful performance of 'The Greatest Snowman' on Thursday, 10 December. They worked so hard to get ready for the show. It was amazing!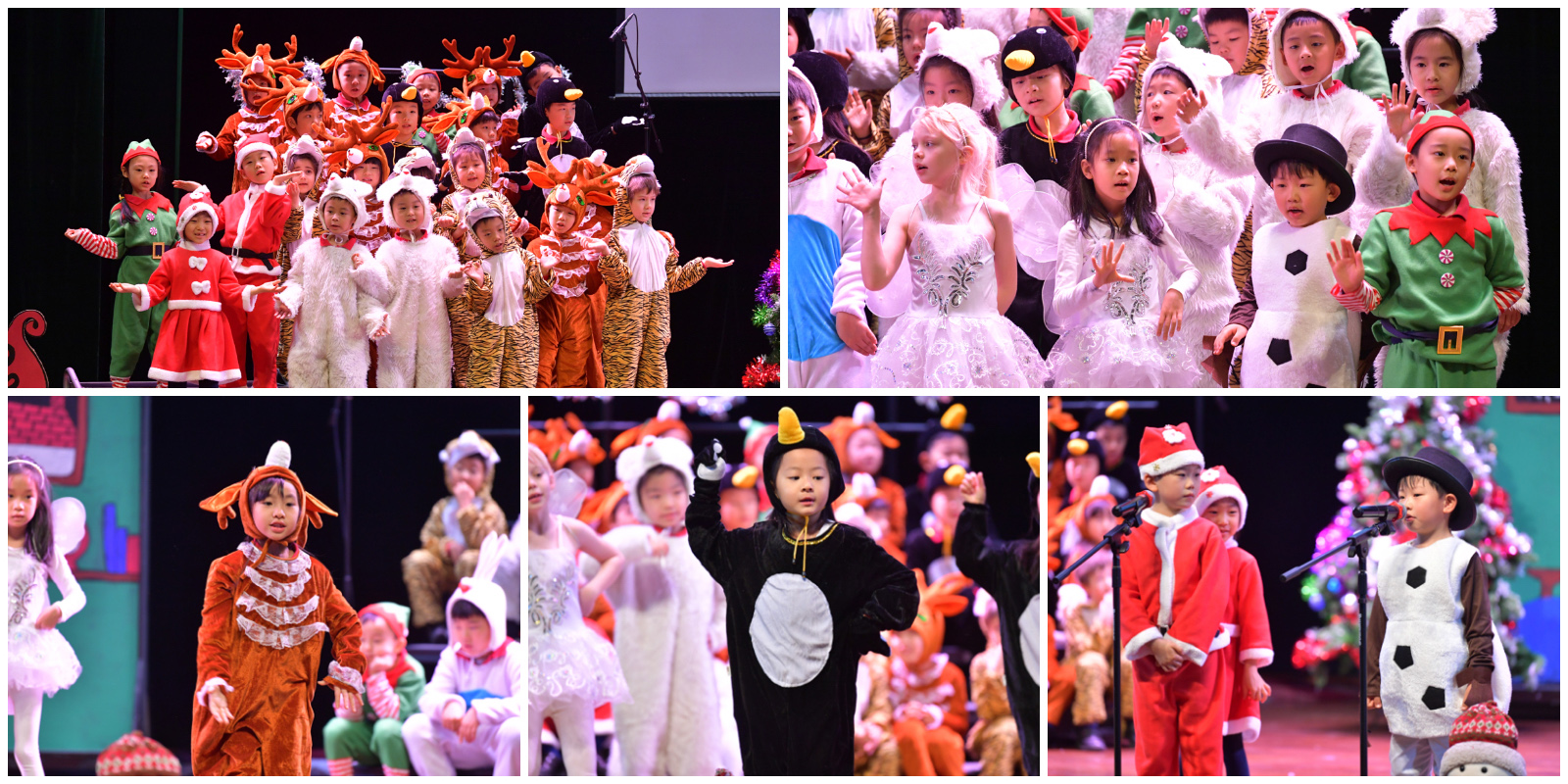 Also, our Early Years students took part in their own Christmas Tree Lighting events this week. They were proud to perform Jingle Bells and We Wish You a Merry Christmas, as well as seeing Santa!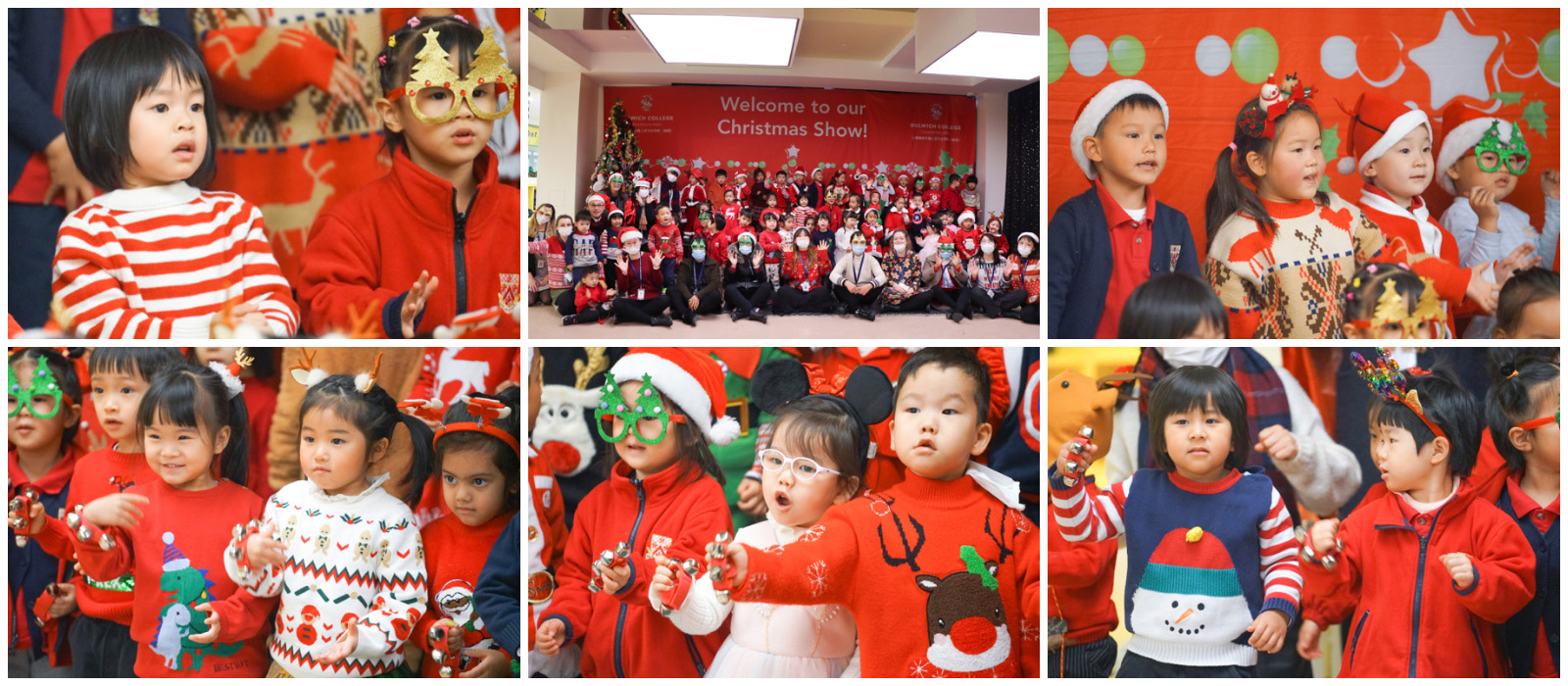 As we look ahead to the rest of the school year there are many more opportunities for our students to get involved. In a few weeks' time we will be celebrating Chinese New Year, and plans are already in place for a variety of performances, from dancing and singing to a combined orchestra performance as well as our brand-new Chinese Drumming group. The event will also incorporate a Lion Dance, Sand-Painting and a special Drama performance from our Senior School students. In addition to this, we are also looking forward to our Senior School Production of A Midsummer night's Dream in March, our annual Founders Days celebrations in May and the end of year Arts Evening in June.
Throughout the term, students throughout the primary school have been engaging in their weekly PIP lessons. The Primary Instrumental Programme provides students regular opportunities to learn and practice a variety of instruments, which they can then choose to pursue to a higher level. Below, find a short video showing some performances from the PIP students. It is important to note that many of the students have never touched these instruments prior to this term. We are proud of the progress they have made and look forward to seeing their musical potential develop further throughout the year.
The Creative Arts are such an important part of the fabric of a Dulwich education. We believe providing outstanding opportunities and experiences beyond the curriculum are key to the artistic development of our students and this in turn will help develop their confidence, creativity and artistic excellence. We aim to help students to Graduate Worldwise and enable them to Aim high and Work Hard, Be kind and Respectful and Make a Difference.
I would like to thank all our parents for their support over this term and say a massive 'Well Done!' to all our talented students for making this Christmas Season very special. Wishing you all a very Merry Christmas!
Of course, here at Dulwich College Shanghai Puxi it is not only the students who celebrate creative and performing arts. This morning at our end of term Christmas Assembly, which was livestreamed to our parents and other community members, students were treated to a surprise staff pantomime, Snow White and the Eight Seven Dwarfs. This hilarious production was a roaring success with the students and parents and demonstrates that learning to perform before an audience doesn't end when you stop being a student.
A recording of the Christmas Assembly will be made available next week. Thank you to our parents who tuned in live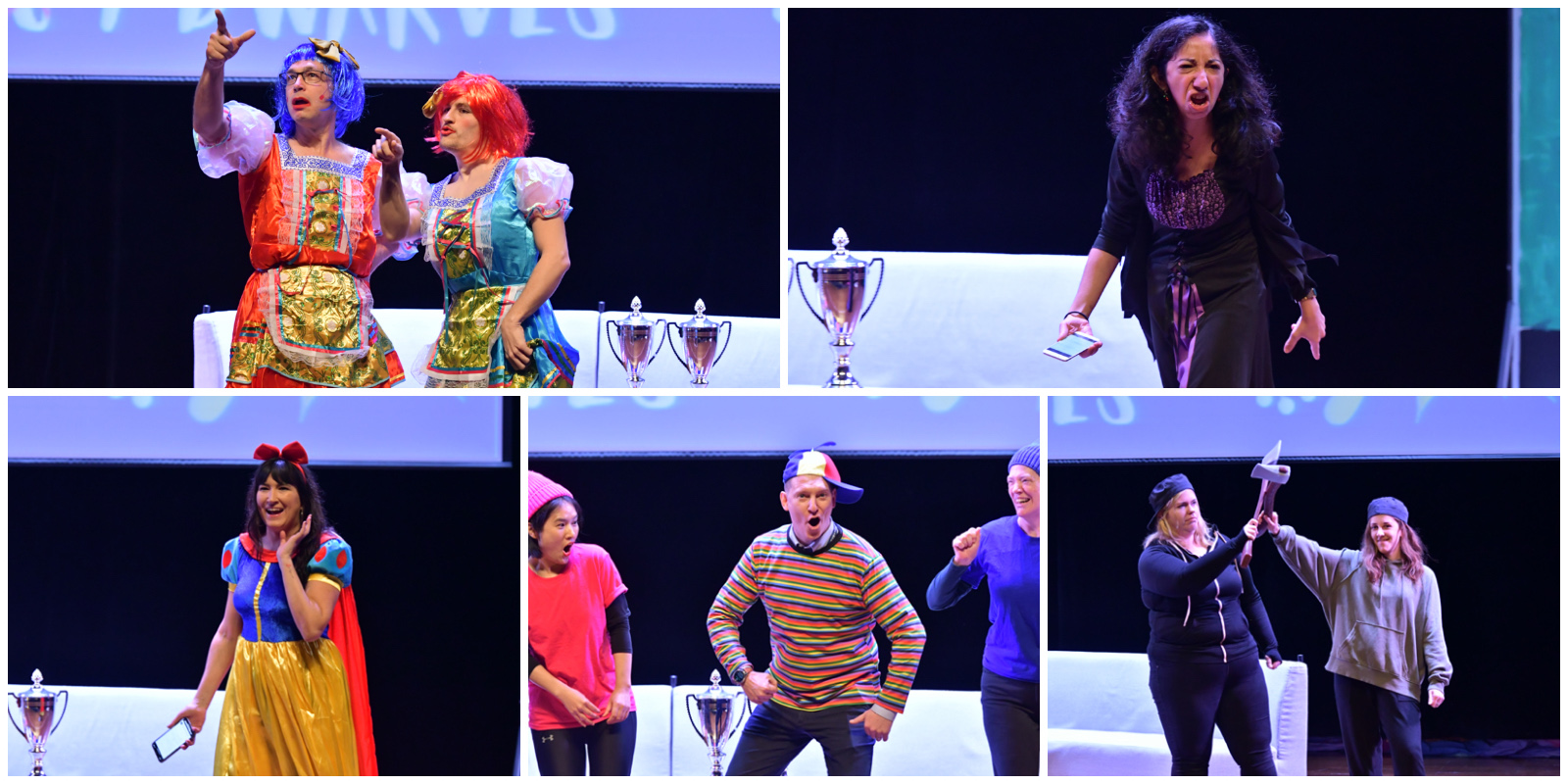 We have ended Term 1 on a positive note and look forward to seeing our students back on campus on Monday, 4 January. Until then, have a wonderful Winter Break.
Stay safe.
Merry Christmas and Happy New Year!