Dulwich College Shanghai Puxi is considered to be an exemplary employer of international teachers in China and in this social media series,
"The Dulwich Difference For Teachers",
our teachers share how Dulwich College Puxi has been a supportive and progressive employer for them.
Recruiting Now For August 2021!
We are a growing school so if you are an outstanding expat teacher in China and looking for your next move to Shanghai, please get in touch with us.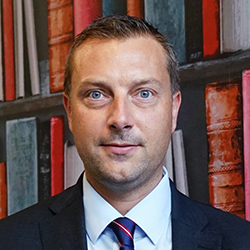 Hello, my name is Daniel and I am a Primary School teacher at Dulwich. Here are my thoughts and reflections on working at Dulwich.

Q. A Diverse and Supportive Working Culture.
Dulwich College Puxi is an extremely supportive team to be a part of and I was made to feel very welcome when I joined the staff. The teaching team comes from a diverse range of backgrounds and experiences and there is a real sense of purpose to make the school a special learning environment that facilitates the development of our students in both academic and personal growth. The school is not yet at capacity and this allows all members of the team to be a part of the decision making process. There is a real sense of community between the academic and administration departments and there are several occasions throughout the School Year such as Founder's Day and our Chinese New Year festivities where we can come together to celebrate as a whole College. Away from school staff enjoy taking part in sporting activities together, sampling the stunning range of local cuisine and wide variety of international restaurants on offer, learning Mandarin with friends and visiting new parts of Shanghai and beyond.
Q. Working With Talented People.
For me the best part of working at Dulwich College Puxi is that it offers the opportunity to work with a fantastic group of students who are academically driven, as well as often exceptionally gifted in the fields of sport and the arts. The College offers our students the opportunity to work and collaborate with internationally renowned visiting artists, musicians, authors and explorers and the way these events supplement and enrich our curriculum makes working at Dulwich College an exciting and stimulating environment. Dulwich's commitment to sustainability, the Global Goals and the pursuit of helping students to become well rounded global citizens helps ensure teachers are part of an educational process that is grounded in insuring that our young graduates are well prepared to tackle the challenges they will face in the workplace and beyond.
Q. Wellbeing Comes First.
Dulwich places a real emphasis on establishing an environment where there is genuine concern and empathy for colleagues personal circumstances, and supporting each other. Because of this, all members of the Dulwich College community are incredibly supportive. There is a kind culture. It is also clearly evident that students are at the forefront of every single decision that is made by the College. This helps create a positive atmosphere where everyone is working together with a common aim. I have always found parents to be incredibly supportive of teachers and students at school and this has made working at Dulwich a positive experience as there is a real sense of collaboration between College and home.
Q. If you are wanting to grow professionally, then Dulwich is the best place to teach.
Through Dulwich I have had the opportunity to train with Durham University and Evidence Based Education, proving invaluable in developing my understanding of assessment. There are also opportunities to collaborate with our other Dulwich campuses both in China and internationally, and the sharing of best practice is something the Colleges thrives on. During this academic year our primary team has researched and discussed the importance of the learning environment and inquiry approaches to learning. Working at Dulwich has given me the opportunity to discuss the latest research in education and plan ways we can implement strategies in the classroom that will ensure our students make maximum progress.

Interested in knowing more about working at Dulwich?
Dulwich College Shanghai Puxi is located 40 minutes from downtown Shanghai. Teachers at Dulwich are well remunerated with a generous salary which is increased annually. We offer very attractive benefits including quality apartment accommodation, transport to and from campus, full medical insurance, flights home, meal and laundry allowances, and in selected positions, tuition fees paid for up to two children. Dulwich aims to attract high performing individuals and we support staff with generous professional learning opportunities to encourage growth. Dulwich College Puxi is part of a family of schools with 13 colleges and schools across China, Singapore, Myanmar and the UK and provides exciting prospects for career development and promotion.
Our College is committed to safeguarding and promoting the welfare of all the students in our care and expects all applicants to share this commitment. We follow safe recruitment practice, and appointments are subject to an interview, satisfactory references as well as identity and criminal record checks. All successful applicants must also be able to meet visa requirements to work in China, including at least 2 years' teaching experience.