Dulwich Puxi a Best Employer Finalist in British Business Awards

Dulwich College Shanghai Puxi is proud to be named as a finalist for the Best Employer Award in The British Business Awards 2020.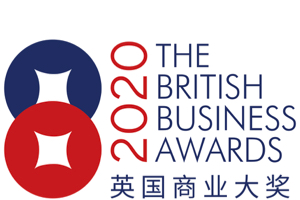 "Established in 2008, the biennial British Business Awards (BBA) are a national awards programme recognising and promoting excellence in innovation, enterprise, and endeavour, in the British and Chinese business communities.
Host of the Awards rotates every second year between the British Chamber in Beijing and the British Chamber in Shanghai. The 2020 Awards are run by The British Chamber of Commerce Shanghai and with Her Majesty's Ambassador to China as its Patron, has the full support of Department for International Trade (DIT), The British Council, China-Britain Business Council (CBBC), Confederation of British Industry (CBI), and British Chambers in Beijing, Guangdong, Shanghai and Southwest." - PR Newswire
In opening the finalist announcement on 3 September, Ray Chisnall, Chairman of the British Business Awards 2020, said, "The Awards are a joint effort by the British business community in China. We have seen in total 146 applications and many spectacular entries from a vast range of industries this year. It is a great testimony to the broad range of sectors in which British business is successfully operating in China and exporting to China, which proofs that British business in China continues to go from strength to strength.
We are also delighted to see a doubled number of applications for the Chinese Investor in the UK category. All great companies strive to grow and succeed and contribute to strengthening UK-China business relations."
The Best Employer Award seeks to recognise the business that goes above and beyond for their employees and provides the best overall place to work. The company values employee development and retention on the same level that it values productivity and business growth. It places high levels of importance on corporate culture and a happy and healthy work environment for their staff.
Dulwich College Shanghai Puxi prides itself on being an exemplary employer, placing particular emphasis on staff wellbeing, ongoing professional learning, and a creating a sense of community where everyone feels valued. We look forward to participating actively in the British Business Awards 2020, and regardless of the outcome when the winners are announced on 29 October, our proud to be named as finalists in what is an extremely competitive field of great British businesses throughout China.
To learn more about how Dulwich College Shanghai Puxi is seen as an excellent employer, please see our articles in the series, 'The Dulwich Difference for Teachers'.